💃🏻End of the Season😢
We are quickly approaching the end of our season at The Dancing House, keep reading for all of the information you'll need to make it to the finish line!!
---
Does this describe you??
A strong education in tap, ballet or hip hop. A dance major or minor would be ideal, but is not necessary. However, a resume that includes prior dance experience is a must. And prior experience with children is ideal.
Strong memorization skills to memorize curriculum, names of students and parents.
Excellent communication skills via phone and face to face
Click here if you're interested in joining our fun, friendly, enthusiastic team of instructors.
---
SPRING RECITAL IS MAY 22, 2021 AT HERITAGE GREENS PARK...RECITAL TIMES ARE 9:00am, 10:30am, and 12:00pm. Please watch your email for communication regarding which recital your child is in.
If you would like to purchase a single rose for your dancer ($5) or a small bouquet ($10) please email Karen at hello@thedancinhouse.com and let her know by May 11.
IN THE EVENT OF RAIN, WE WILL HAVE AN INDOOR BACK UP PLAN....
---
Picture week is May 10-15.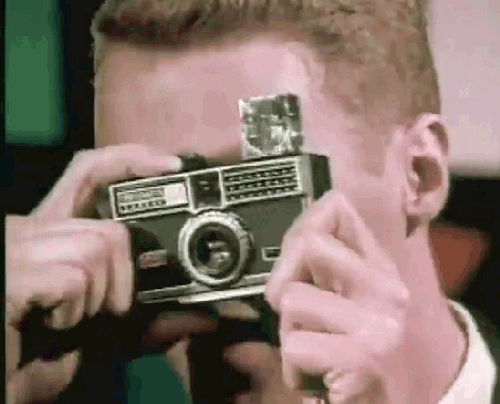 Pictures will be taken at the studio during your normal class time. Please be dressed in costume and ready to go.
Pictures will be digital files only with the rights to print. 
You can get 2 individual pictures and 1 class photo for $30 or
1 class photo OR 2 individual picture for $15.
Order forms will be coming soon.  
---
OUR  FALL SCHEDULE IS HERE!!
We are doing things a little different in the fall.  ALL classes will be 6 week sessions. You can sign up for all 5 sessions at a time if you'd like to have your child in the class for the entire season or you can sign up for just one or two, whatever works with your schedule. Payment is not due until the first day of each session or you can pay in full, whatever works best for you.
CLICK HERE TO VIEW OUR FALL SCHEDULE
As always reach out if you have any questions or if you need help registering, we are happy to help!
 "My 10 year old daughter loves this place!! She learns great moves and can't wait to show me what she learned! She always has a fantastic time!"      ~Julie Myster
---
OUR SUMMER CLASS AND CAMP SCHEDULE IS HERE AND IT'S GOING TO BE A GREAT SUMMER AT THE DANCING HOUSE!!
"Miss Melissa and the other teachers are amazing. My kids started with dance camps this summer, ages 7 & 10, with a love for dancing but no previous experience. They had a blast connecting with new friends, seeing moves from guest artists, crafting, snacking, and of course learning their new dances. They admired their teachers and wanted to make her special gifts in return :) Melissa helps the young dancers learn discipline, physical strength, coordination, kindness and joy." ~Natalie Ulrich
Purchase a summer dance pass for $150 and you have access to any/all classes in your child's  age group as often as they'd like to take them.
This is a great opportunity for your kiddo to try classes they've never tried without a year long commitment.
**Check out our NEW Lyrical/Jazz classes, they're going to be great!**
CLICK HERE to purchase a summer dance pass or email Karen at office@thedancinghouse.com and she will take care of you.
KIDDOS LOOK FORWARD TO OUR SUMMER CAMPS EVERY YEAR! CHECK OUT ALL OF THE OFFERINGS WE HAVE FOR THIS SUMMER! 
"My girls enjoyed a wonderful week of dance camp this summer!! Thank you for the experience! My girls were worried about just playing "baby" games all week, but they were challenged and learned a fun new dance!" ~ Heather Milbrath
There is something for everyone! Make dance camp a part of your kids summer fun!!

NEW this summer...Lyrical/Jazz, Musical Theater, Ballet Intensive, and more...

90 minute camps are $100
2 hour camps are $135
CLICK HERE to register for a camp or email Karen at hello@thedancinghouse.com and she will take care of you.

"I have been working with Melissa and TDH Team for the past couple of years and it has been fantastic. I bring my enchanted characters into her Dance Camps so I have gotten a bird's eye view of the studio she runs. What impresses me the most is the way she goes above and beyond for her students. She wants everyone to have an exceptional experience. Whether it's a standard dance class, themed dance camp, adult Boogie Fit class or her new toddler music and movement program, there is something for everyone and she goes out of her way to make it special, valuable and educational. She's constantly growing and expanding her classes, style and most recently her space. She's professional, talented, communicative, current and really cares about her students. It's no wonder The Dancing House is the number one Studio in the Hudson area. I highly recommend Melissa and her team to get you and your child's groove on!" - Nicole Fenstad
---
UPCOMING EVENTS AT THE DANCING HOUSE
Are you wondering what The Dancing House has to offer but don't have time to visit?? Join us virtually...we will give you a tour of the studio and answer any questions you have in a short 20 minute open house.
Zoom ID: 507 529 3625
Password: Tdh2009!
Email Karen at hello@thedancinghouse.com with questions
---
STUDENT SPOTLIGHT
Natalie Barnard
Natalie loves her Tap/Ballet class. She always shows up with a big smile on her face and lights up the room! Natalie loves sea lions and seals. She is the youngest of 3 kiddos in her family. She has a basset hound named Raider and a cat named Ozzy. Natalie wants to be a veterinarian when she grows up. When not dancing, Natalie learned to ski this winter. Thank you for being such a joy to have at The Dancing House!!
---
Is your business interested in sponsoring one of our events??
See what we can do for you...
SPONSORS for The Dancing House and Rebel Women Events

Bronze

$100/event or $500 for the year of sponsoring the same event.  (Guaranteed 4 Events)

Gets their logo on all graphics, 

Name of business is sent to our email list 

Event is mentioned on our blog with business being mentioned
Silver
$250/event or $1000 for the year of sponsoring the same event. (Guaranteed 4 Events)

Gets their logo on all graphics, 

Name of business is sent to our email list 

Event is mentioned on our blog with business being mentioned

Facebook Live taken at their venue on the TDH page
Gold
$500/event or $2000 for the year of sponsoring the same event

Video will be shared on IGTV, Stories, Posts

Video will also be uploaded to Youtube

Video will be shared in blog

Gets their logo on all graphics, 

Name of business is sent to our email list 

Event is mentioned on our blog with business being mentioned

Facebook Live taken at their venue on the TDH page

An opportunity to introduce yourself at event.

Email list of event participants is shared
Contact Karen at office@thedancinghouse.com or call/text Melissa at 651-470-4846 with inquiries.
---
Check out who's having a birthday this month.....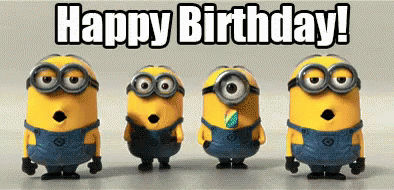 Bella Moen   Grace Isakson   Miriam Buege    Alea Sletten    Maryn Lownsbury    Hannah Mroz    Marin Mattson    Evelyn Woodland    Naomi McDonough    Adalynn Peyer    Kailani Hennes    Carrie St. Ores    Evelyn Paschke    Harper Lilyquist     Gemma Weiland    Nelle Kipfer    Piper Bilderback    Heather Derrick    Ivy Smith    Eleanor Graham 
From all of us at The Dancing House to all of you,
we wish you a VERY Happy Birthday!!       

LOOKING FOR A GREAT VENUE FOR YOUR CHILD'S BIRTHDAY PARTY??
LOOK NO FURTHER!
The Dancing House is the perfect place!
Packages are available Saturday and Sunday afternoons for 1.5 hours 
Cost is $250 for 10 children ($8 each additional child, Birthday Child is FREE!) 
Party includes — Set up, clean up and everything in between, including: invitations, decorated party room, party favors and all paper products!
You just bring the cake, juice and the kids!
CLICK HERE TO LEARN MORE! or contact Karen at office@thedancinghouse.com to check for availability.
---
Looking for athletic clothes that are cute, comfy, and affordable?!?!? Look no further!!
ZYIA Active is an active lifestyle brand. Looking for the perfect leggings for the gym, sports bra for yoga or the perfect joggers to just lounge in while running errands then we've got you covered. New items are launched weekly.
Night Sky Havana Tank
Incredibly lightweight and breathable, this patterned Havana tank still manages to carry a remarkable amount of attitude. Striped with small lines of breathable mesh from top to bottom for maximum ventilation—this top will help you feel as chill as its louvered styling makes it look.
Louvered stripes add a tropical flair and breathable performance.
Double top-stitched edging and hem for durability.
Racerback style layers perfectly with most sports bras.
Light, barely-there feel.
Slightly scooped feminine hem shape.
Fits true-to-size.
Fabric: 92% Polyester, 8% Spandex.


$29
Men's Red Links Active T-shirt 
Silky-soft fabric and miles of stretch team up in this new, minimalist workout T. We started with our smoothest four-way stretch fabric—built for movement and sweat wicking. Then we designed it in a simple cut that's low on seams and high on durability.
Chain link detail on upper back.
Silky smooth fabric feel.
Tag-free neckline.
Generous four-way stretch.
Split side hem falls at natural hip.
Machine washable.
Fits true to size, relaxed.
Fabric: 88% Polyester, 12% Spandex.


$35
Girl's Black Jogger
Few items make a better wardrobe addition than the classic versatility of a light and stretchy jogger. This chic piece delivers comfort, breathability, and ease of movement, blended with fashion-forward style. We designed them to be so versatile that they pair just as well with ballet flats and a bun as they do with sneakers and a ponytail.
Three-channel, no-roll waistband.
Quick-drying, sweat-wicking performance.
Encased cord-style drawstring with plastic aglets.
Lightweight matte fabric with moderate four-way stretch.
Two generous front pockets.
2" (5cm) elastic ankle cuffs.
Size up one for a relaxed fit.
Fabric: 100% Polyester.
$45
Call/text Melissa anytime (651-470-4846) to place an order.
---
THIS BLOG BROUGHT TO YOU BY:
Redefine Regimen
New + improved! Works 3x better, 2x faster on wrinkles plus now visibly lifts, sculpts + firms as it targets all signs of aging. Customize with choice of cleanser + moisturizers. Upgraded formulas preset below or choose your preference. Get the same great results with any combination.
KEY BENEFITS: Softens, exfoliates and moisturizes skin to minimize pores, smooth lines + wrinkles and define facial contours to promote firmer, younger-looking skin
SKIN CONCERNS: Fine lines, Deep wrinkles, Loss of firmness, Pore tightening, Lifting, Sculpting, Defining
 

 

 

For more amazing products visit my website at www.mamax5.myrandf.com
Looking for something specific? I'm happy to help!
Message me at 651-470-4846
---
73 Tribute Ave.
and
2000 O'Neil Rd. Suite 100
Hudson, WI 54016
melissa@thdancinghouse.com
651-470-4846
"My 12 year old daughter is thrilled to be at The Dancing House taking ballet! She will tell you that the staff is so kind hearted and make class fun. She has been in dance for years and is so happy she took a chance on a new studio, it has been a wonderful experience!"

~Rebecca Austin