😎Summer is Here!!⛱
From all of the staff at The Dancing House, we'd like to extend a HUGE Thank you to each and every one of you who took part in our spring recital! It was such a beautiful day to celebrate our beautiful dancers! 
Summer session is right around the corner...

Click here to view our summer class schedule. Click here to view our summer camp schedule.

Summer events at The Dancing House...

Hip Hop, Heels Up, Swing, and virtual open house all coming up!

Interested in being a part of our team...click here for more information


Ready for fall...

click here to view our fall season
Interested in sponsoring one of our events...see what we can do for you


Food Truck Thursday...

you DO NOT want to miss this!!
June Birthday's...see who's celebrating their birthday this month at The Dancing House
Birthday Party? or need a place to rent for your next event...

Looking for some great activewear...

Zyia

Need some amazing skin care products...

Rodan and Fields



---
***ATTENTION EVERYONE WHO HAD PICTURES TAKEN AT THE STUDIO...PLEASE CHECK YOUR SPAM/JUNK/TRASH FOLDERS for an email from PicTime....the Pictures Were Sent from there.*** Still not finding them?  email melissa@thedancinghouse.com
---
Does this Describe You??
A strong education in tap, ballet or hip hop. A dance major or minor would be ideal, but is not necessary. However, a resume that includes prior dance experience is a must. And prior experience with children is ideal.
Strong memorization skills to memorize curriculum, names of students and parents.
Excellent communication skills via phone and face to face
Click here if you're interested in joining our fun, friendly, enthusiastic team of instructors.
---
OUR  FALL SCHEDULE IS HERE!!
We are doing things a little different in the fall.  ALL classes will be 6 week sessions. You can sign up for all 5 sessions at a time if you'd like to have your child in the class for the entire season or you can sign up for just one or two, whatever works with your schedule. Payment is not due until the first day of each session or you can pay in full, whatever works best for you.
CLICK HERE TO VIEW OUR FALL SCHEDULE
As always reach out if you have any questions or if you need help registering, we are happy to help!
 "My 10 year old daughter loves this place!! She learns great moves and can't wait to show me what she learned! She always has a fantastic time!"      ~Julie Myster
---
OUR SUMMER CLASS AND CAMP SCHEDULE IS HERE AND IT'S GOING TO BE A GREAT SUMMER AT THE DANCING HOUSE!!
"Miss Melissa and the other teachers are amazing. My kids started with dance camps this summer, ages 7 & 10, with a love for dancing but no previous experience. They had a blast connecting with new friends, seeing moves from guest artists, crafting, snacking, and of course learning their new dances. They admired their teachers and wanted to make her special gifts in return :) Melissa helps the young dancers learn discipline, physical strength, coordination, kindness and joy." ~Natalie Ulrich
Purchase a summer dance pass for $150 and you have access to any/all classes in your child's  age group as often as they'd like to take them.
This is a great opportunity for your kiddo to try classes they've never tried without a year long commitment.
Also, with your summer pass you get access to any workshops/events that we hold!
**Check out our NEW Lyrical/Jazz classes, they're going to be great!**
CLICK HERE to purchase a summer dance pass or email Karen at office@thedancinghouse.com and she will take care of you.
KIDDOS LOOK FORWARD TO OUR SUMMER CAMPS EVERY YEAR! CHECK OUT ALL OF THE OFFERINGS WE HAVE FOR THIS SUMMER! 
"My girls enjoyed a wonderful week of dance camp this summer!! Thank you for the experience! My girls were worried about just playing "baby" games all week, but they were challenged and learned a fun new dance!" ~ Heather Milbrath
There is something for everyone! Make dance camp a part of your kids summer fun!!

NEW this summer...Lyrical/Jazz, Musical Theater, Ballet Intensive, and more...

90 minute camps are $100
2 hour camps are $135
CLICK HERE to register for a camp or email Karen at hello@thedancinghouse.com and she will take care of you.

"I have been working with Melissa and TDH Team for the past couple of years and it has been fantastic. I bring my enchanted characters into her Dance Camps so I have gotten a bird's eye view of the studio she runs. What impresses me the most is the way she goes above and beyond for her students. She wants everyone to have an exceptional experience. Whether it's a standard dance class, themed dance camp, adult Boogie Fit class or her new toddler music and movement program, there is something for everyone and she goes out of her way to make it special, valuable and educational. She's constantly growing and expanding her classes, style and most recently her space. She's professional, talented, communicative, current and really cares about her students. It's no wonder The Dancing House is the number one Studio in the Hudson area. I highly recommend Melissa and her team to get you and your child's groove on!" - Nicole Fenstad
---
UPCOMING EVENTS AT THE DANCING HOUSE
Hip Hop Master Class
This is an intermediate to advanced Hip Hop class for any age at that level. The class will include a warm up and learning a sassy, fun hip hop combo. Taught by Miss Sophia Huber, Varsity Raidaire Captain and Hip Hop extraordinaire!!
Sponsored by Elevate Nutrition
June 24, 2021
6:30-7:30pm
$15/person OR FREE with your summer pass!
Heels Up
A Dance class inspired to unleash the fierce, empowered woman that lies within you!! This has quickly become favorite event at The Dancing House, don't miss out!!
June 17, 2021
July 29, 2021
6:30-7:30pm
2000 O'Neil Rd, Hudson WI
$15/person OR FREE with your summer pass!
Click here to register for June 17
Click here to register for July 29
Swing into Summer
Let's 'Swing into Summer with a night of dancing! Learn a beginner level swing dance with your partner and enjoy a night out!
July 15 2021
6:30-7:30pm
$30/couple OR $15 with your summer pass!
2000 O'Neil Rd
---
Are you wondering what The Dancing House has to offer but don't have time to visit?? Join us virtually...we will give you a tour of the studio and answer any questions you have in a short 20 minute open house.
Zoom ID: 507 529 3625
Password: Tdh2009!
Email Karen at hello@thedancinghouse.com with questions
---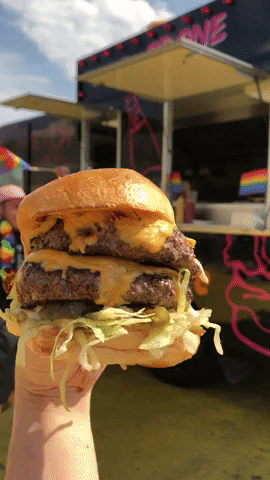 Didn't plan dinner?? No problem! We've go you covered! Join us every Thursday this summer in Heritage Greens Neighborhood for Food Truck Thursday!
A place where local businesses are working together to bring community closer together! It's going to be a blast!
Click the link below to see the schedule and bring you friends!!
Food Truck Thursday's Postcard 
---
Is your business interested in sponsoring one of our events??
See what we can do for you...
SPONSORS for The Dancing House and Rebel Women Events

Bronze

$100/event or $500 for the year of sponsoring the same event.  (Guaranteed 4 Events)
Gets their logo on all graphics, 
Name of business is sent to our email list 
Event is mentioned on our blog with business being mentioned
Silver
$250/event or $1000 for the year of sponsoring the same event. (Guaranteed 4 Events)
Gets their logo on all graphics, 
Name of business is sent to our email list 
Event is mentioned on our blog with business being mentioned
Facebook Live taken at their venue on the TDH page
Gold
$500/event or $2000 for the year of sponsoring the same event
Video will be shared on IGTV, Stories, Posts
Video will also be uploaded to Youtube
Video will be shared in blog
Gets their logo on all graphics, 
Name of business is sent to our email list 
Event is mentioned on our blog with business being mentioned
Facebook Live taken at their venue on the TDH page
An opportunity to introduce yourself at event.
Email list of event participants is shared
Contact Karen at office@thedancinghouse.com or call/text Melissa at 651-470-4846 with inquiries.
---
Check out who's having a birthday this month.....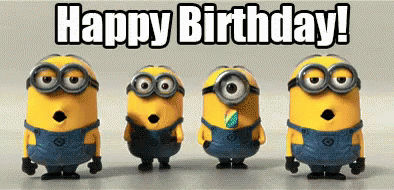 Betsy Goodman     Nora Peterson     Ella Brown     Laney Hayward     Molly Unseth     Cora Jerry     Ava Frost     Emmy Anderson      Hazel Fink     Rhylinn Manus     Amy Swanson     Luke Anderson     Julia Blaiser     Isla Nucech     Duke Vasseur     Odessa Harmon    Lexi Meyer  Lucy Teece
Looking to plan a birthday party?? 
The Dancing House is the perfect place!
Packages are available Saturday and Sunday afternoons for 1.5 hours 
Cost is $250 for 10 children ($8 each additional child, Birthday Child is FREE!) 
Party includes — Set up, clean up and everything in between, including: invitations, decorated party room, party favors and all paper products!
You just bring the cake, juice and the kids!
CLICK HERE TO LEARN MORE! or contact Karen at office@thedancinghouse.com to check for availability.
---
Looking for athletic clothes that are cute, comfy, and affordable?!?!? Look no further!!
ZYIA Active is an active lifestyle brand.
Turquoise Metallic Plus Light n Tight Hi-Rise 7/8 24"
Life is just better when it's lived in full color. Luckily, the shimmery metallic vibe of this design is here to help you start every day with a grin and a bounce in your step. And, of course, the high-performance compression works hard to make sure you look as great as you feel.
A fitted design and high-quality fabric contour to your shape, accentuating your muscle tone without revealing the color of your undies. Bend, flex, jump, and twist. These leggings stay in place for a frictionless, effortlessly flattering look. The high waistband sits right at your belly button, offering a sleek profile and a supportive feel. Durable, anti-chafe seaming stands up to wash after wash.
A high, compressive waistband with encased elastic at top.
Stays put, even when you run.
Sweat-wicking, four-way stretch fabric for cool, dry comfort under intense training.
Lay-flat, anti-chafe seams won't rub you raw.
Compressive fabric offers muscle support during long workouts.
Distraction-free, low profile design.
24" inseam throughout all sizes.
Fit is true-to-size but is intentionally very compressive.
Fabric: 73% Polyester, 27% Spandex.

$71
Men's Teal Versatility Shorts
The name says it all. We designed these lightweight shorts to let you do it all: from grabbing a pickup game to catching a wave. We left out hardware, liners, and anything bulky, so you can wear them over your layer of choice for swimming, strength training, running, or just running around.
7.5" inseam.
Heavy-weight cord drawstring.
Quadruple-stitched encased elastic waistband.
Soft, sweat-wicking fabric with slight four-way stretch.
Quick-to-dry for maximum versatility and comfort.
Flat-serged seams for chafe prevention.
Two generous front pockets.
Fits true to size.
Fabric: 96% Polyester, 4% Spandex.




$49
Girl's Pink Safari Legging
We blended soft, adaptive stretch and moisture management with serious staying power in this exotic and playful design. We topped a sleek, pocketless legging with a one-inch band of elastic to give it unmatched staying power. From back walk-overs to grand jetés, these leggings stay put while wicking sweat and supporting your movement.
One-inch band of fully-encased elastic in the waistband.
Four-way, adaptive stretch performance.
Sweat-wicking and quick-drying fabric.
Lay-flat seams help prevent chafing.
Fits true-to-size.
See chart for inseams.
Fabric: 75% Polyester, 25% Spandex.

$39
Call/text Melissa anytime (651-470-4846) to place an order.
---
THIS BLOG BROUGHT TO YOU BY:
ACTIVE HYDRATION BRIGHT EYE COMPLEX
Wake up your look. Brighten + hydrate the skin around your eyes with our illuminating gel cream to reduce visible dark circles and under-eye puffiness over time.
KEY BENEFITS: Nourishes and refreshes the eye area by brightening, hydrating and improving appearance of under-eye puffiness
SKIN CONCERNS: Dark circles, Puffiness, Dry under-eye skin, Thin and fragile skin around the eyes
 

 

 

For more amazing products visit my website at https://mamax5.myrandf.com/
Looking for something specific? I'm happy to help!
Message me at 651-470-4846
---
73 Tribute Ave.
and
2000 O'Neil Rd. Suite 100
Hudson, WI 54016
melissa@thdancinghouse.com
651-470-4846
"We love the fun, energetic welcoming atmosphere. The Dancing House works will all levels of learning. My girls LOVE going to dance!"

~Shannon Maier