5 More!
REGISTER NOW FOR FALL...Click here to view our fall schedule

Recital Day - October 23rd at 2pm & 4pm!

Which Recital will you be in? 

We are hiring for January teachers...

would you like to be part of an amazing team??

Check out the events happening at TDH...

Music and Movement, Wednesday Wiggles, Swing class & Heels!

Interested in sponsoring one of our events...see what we can do for you

September Birthday's...see who's celebrating their birthday this month at The Dancing House
Birthday Party? or need a place to rent for your next event...

Looking for some great activewear...

Zyia

Need some amazing skin care products...

Rodan and Fields



---
FALL CLASSES - You can still enroll!
We are doing things a little different in the fall.  ALL classes will be 6 week sessions. You can sign up for all 5 sessions at a time if you'd like to have your child in the class for the entire season or you can sign up for just one or two, whatever works with your schedule. Payment is not due until the first day of each session.
CLICK HERE TO VIEW OUR FALL SCHEDULE
CLICK HERE TO REGISTER FOR FALL
or email hello@thedancinghouse.com and we will help you register. Have a question? We have the answer, just shoot us and email!! 
What's Included in Your Six Week Registration?

Warm, caring & friendly instructors who offer a high quality experience.
Small Class Sizes for optimum personalized attention.
FREE TDH Shirt when enrolled in your first session
Tap or Ballet Shoes to borrow if needed (Or you can purchase your own at a discount here.)
Two FREE Tickets to Recital at the end of each session 
Guaranteed "Highlight of Your Week!"
Do You have discounts if I register my student for multiple classes?
YES!  
For example:
$20 off your 2nd class (Ballet is $115, Hip Hop is $80)
$30 off your 3rd class (Ballet is $115, Hip Hop is $90, Tap is $80) $50 savings
$40 off your 4th class. (Ballet is $115, Hip Hop is $90, Tap is $80, Jazz Lyrical is $70) $90 savings
$50 off your 5th class. (Ballet is $115, Hip Hop is $80, Tap is $80, Jazz/Lyrical is $70, Musical Theatre is $75) $140 savings
 To register for the entire year you must register for each session (there are 5). Payment is due at the beginning of each 6 week session. 
As always reach out if you have any questions or if you need help registering, we are happy to help!
 "My 10 year old daughter loves this place!! She learns great moves and can't wait to show me what she learned! She always has a fantastic time!"     
~Julie Myster
---
Recital Day!
October 23rd, 2021 
Hudson Middle School 
2pm and 4pm 
Below are the classes that are in each recital.  This is NOT the show order. 

---
Check out who's having a birthday this month.....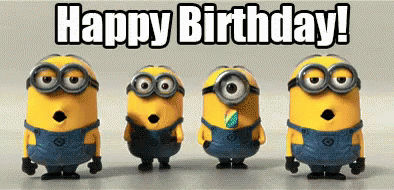 Christina Mroz      Lillian Wynveen     Evelyn Smith    Madison Buschette     Lila Harstad     Linnea Gotrik     Chloe Walgenbach 
Looking to plan a birthday party?? 
The Dancing House is the perfect place!
Packages are available Saturday and Sunday afternoons for 1.5 hours 
Cost is $250 for 10 children ($8 each additional child, Birthday Child is FREE!) 
Party includes — Set up, clean up and everything in between, including: invitations, decorated party room, party favors and all paper products!
You just bring the cake, juice and the kids!
CLICK HERE TO LEARN MORE! or contact Karen at office@thedancinghouse.com to check for availability.
---
Events back by popular demand!!!
This is a FREE class for kiddos ages 2-5 who are not already enrolled in class at The Dancing House. Come and explore music and movement with Miss Melissa!

And for the mama's (or whoever is bringing the child to class)...on this day only, you will be able to order Zyia Active wear, and Rodan and Fields products at cost! This is a great way to get a discount on high quality products! You don't want to miss out!

All classes are from 10:30-11:00am. Class dates are;

Sept, 29, 2021   Oct. 27, 2021   Nov. 17, 2021
(No Dec)   Jan. 26, 2022   Feb. 23, 2022
March 30, 2022   April 27, 2022
SWING!
Let's 'Swing into Fall with a night of dancing! Couples who joined our first event loved it!! Learn a beginner level swing dance with your partner and enjoy a night out!
Could not find video with ID 5479793. Maybe it was deleted?

This class is geared towards beginner dancers. It will be super fun, super sassy, fierce and empowering ... think Beyonce, Janet Jackson and Jennifer Lopez ... think attitude and hair flips!
---
We are hiring!!!
*A strong education in tap, ballet or hip hop. A dance major or minor would be ideal, but is not necessary. However, a resume that includes prior dance experience is a must, prior experience with children is ideal.
*Strong memorization skills to memorize curriculum, names of students and parents.
*Excellent communication skills via phone and face to face
---
We are looking for sponsors for our Recital and Events!
See what we can do for you...

SPONSORS for The Dancing House Events and Rebel Women Events

Bronze

$100/event or $500 for the year of sponsoring the same event.  (Guaranteed 4 Events)
Gets their logo on all graphics, 
Name of business is sent to our email list 
Event is mentioned on our blog with business being mentioned
Silver
$250/event or $1000 for the year of sponsoring the same event. (Guaranteed 4 Events)
Gets their logo on all graphics, 
Name of business is sent to our email list 
Event is mentioned on our blog with business being mentioned
Facebook Live taken at their venue on the TDH page
Logo in our Recital Program
Gold
$500/event or $2000 for the year of sponsoring the same event
Video will be shared on IGTV, Stories, Posts
Video will also be uploaded to Youtube
Video will be shared in blog
Gets their logo on all graphics, 
Name of business is sent to our email list 
Event is mentioned on our blog with business being mentioned
Facebook Live taken at their venue on the TDH page
An opportunity to introduce yourself at event.
Logo in Recital Program
Logo on T-shirt
Email list of event participants is shared
Contact Karen at hello@thedancinghouse.com 
---
THE HOLIDAYS ARE COMING!
Are you a small local business owner who is looking for a place to sell your craft? Look no further, we have a spot for you in our boutique!!
Email Melissa at melissa@thedancinghouse.com 
---
Looking for athletic clothes that are cute, comfy, and affordable?!?!? Look no further!!
ZYIA Active is an active lifestyle brand.
Black Reflective Havana Tank
Incredibly lightweight and breathable, this reflective Havana tank still manages to carry a remarkable amount of attitude. Striped with small lines of breathable mesh from top to bottom for maximum ventilation—this top will help you feel as chill as its louvered styling makes it look. For added drama—and safety—we also splashed this fabric with a galaxy of metallic specks.
Louvered stripes add a tropical flair and breathable performance.
Double top-stitched edging and hem for durability.
Racerback style layers perfectly with most sports bras.
Light, barely-there feel.
Slightly scooped feminine hem shape.
Fits true-to- size.
Fabric: 92% Polyester, 8% Spandex.

$32
Men's Charcoal Sport Ventilation Collar Polo
This silky new polo features details so razor-sharp, you wouldn't expect it to be so soft. Its unique fabric blend delivers the breathability and stretch you want in a polo, but with a light and silky feel you'll reach for again and again. Laser-cut perforations, subtle stripes, and precision-tailored touches in the shoulder, collar, and placket will delight the guy with an eye for detail.
Dozens of laser-cut ventilation holes in collar.
Sculpted shoulder, sharply tailored collar, and placket.
Silky, light, breathable fabric.
Four-way stretch for ease.
Straight hem.
Subtle ZZZ pattern in perforations.
ZZZ and moon details.
Double top-stitched finishes.
Extra button sewn into tag.
Fits true-to-size.
Fabric: 80% Nylon, 16% Polyester, 4%Spandex.

$49
Girl's Firecracker Light n Tight Legging
The fitted design and high-quality fabric contour to your shape, accentuating your muscle tone without revealing the color of your undies. Bend, flex, jump, and twist. These leggings stay in place for a frictionless, effortlessly flattering look. The high waistband and double pockets keep everything in its place while durable seaming stands up to wash after wash.
Compressive waist stays put—even when you run.
An encased band of elastic delivers stay-put performance.
Compressive fabric offers muscle support during long workouts.
Fit is true-to-size but is intentionally very compressive.
Fabric: 73% Polyester, 27% Spandex.

$49
Visit my website at www.myzyia.com/thedancinghouse for more amazing products or to place an order!.
---
THIS BLOG BROUGHT TO YOU BY:

Get a spa experience at home. This barrier-boosting face mask instantly delivers softer, smoother, fresher-feeling skin while calming sensitivity + visible redness over time.
Size: 50 mL / 1.69 Fl. Oz. U.S.Typical Use: 2-3 times weekly
KEY BENEFITS:
 Instantly calms skin, reduces visible redness and neutralizes irritants for softer, smoother-looking skin
SKIN CONCERNS:
 Visible redness, Uneven skin tone, Dry and irritated skin
Wake up your look. Brighten + hydrate the skin around your eyes with our illuminating gel cream to reduce visible dark circles and under-eye puffiness over time.
KEY BENEFITS: Nourishes and refreshes the eye area by brightening, hydrating and improving appearance of under-eye puffiness
SKIN CONCERNS: Dark circles, Puffiness, Dry under-eye skin, Thin and fragile skin around the eyes
$45
For more amazing products visit my website at https://mamax5.myrandf.com/
Looking for something specific? I'm happy to help!
Message me at 651-470-4846
---
73 Tribute Ave.
and
2000 O'Neil Rd. Suite 100
Hudson, WI 54016
melissa@thdancinghouse.com
651-470-4846
"My 12 year old daughter is thrilled to be at The Dancing House taking ballet! She will tell you that the staff is so kind hearted and make class fun. She has been in dance for years and is so happy she took a chance on a new studio, it has been a wonderful experience!"

~Rebecca Austin