Midway through!! How are we doing??
Can you believe how fast this first session is going?!? Only two more weeks until our first recital of the year!! SO EXCITED!! If you haven't noticed we are doing things a little bit different this year. Having all of our classes be six week session allows for more options and  flexibility for our families. We'd love to hear what YOU think about the new format. Email hello@thedancinghouse.com with any feedback (good or bad) anytime! We love to hear how we are doing and what you love, or maybe don't love, about our studio. We listen to all feedback and do our best to make adjustments that best serve our families!
REGISTER NOW FOR NEXT SESSION November 1-December 18...Click here to view our Nov 1 session

Recital Day - October 23rd at 2pm & 4pm!

Which Recital will you be in? 

We are hiring for January teachers...

would you like to be part of an amazing team??

Check out the events happening at TDH...

Music and Movement, Wednesday Wiggles, Swing class, Heels, and Hip Hop

Interested in sponsoring one of our events...see what we can do for you

October Birthday's...see who's celebrating their birthday this month at The Dancing House
Birthday Party? or need a place to rent for your next event...

Looking for some great activewear...

Zyia

Need some amazing skin care products...

Rodan and Fields



---
ENROLLMENT FOR SESSION 2 IS OPEN!! November 1-December 18 (NO classes the week of Nov 22-27)
Can you believe we're getting ready for session 2 already!!
You'll want to register ASAP as we are keeping our class sizes small to give more personalized attention to our students!
CLICK HERE TO VIEW OUR SESSION 2 SCHEDULE
CLICK HERE TO REGISTER FOR SESSION 2
or email hello@thedancinghouse.com and we will help you register. Have a question? We have the answer, just shoot us and email!! 
What's Included in Your Six Week Registration?

Warm, caring & friendly instructors who offer a high quality experience.
Small Class Sizes for optimum personalized attention.
FREE TDH Shirt when enrolled in your first session
Tap or Ballet Shoes to borrow if needed (Or you can purchase your own at a discount here.)
Two FREE Tickets to each student for one Recital at the end of each session 
Guaranteed "Highlight of Your Week!"
Do You have discounts if I register my student for multiple classes?
YES!  
For example:
$20 off your 2nd class (Ballet is $115, Hip Hop is $80)
$30 off your 3rd class (Ballet is $115, Hip Hop is $90, Tap is $80) $50 savings
$40 off your 4th class. (Ballet is $115, Hip Hop is $90, Tap is $80, Jazz Lyrical is $70) $90 savings
$50 off your 5th class. (Ballet is $115, Hip Hop is $80, Tap is $80, Jazz/Lyrical is $70, Musical Theatre is $75) $140 savings
 To register for the entire year you must register for each session (there are 5). Payment is due at the beginning of each 6 week session. 
As always reach out if you have any questions or if you need help registering, we are happy to help!
 "My 10 year old daughter loves this place!! She learns great moves and can't wait to show me what she learned! She always has a fantastic time!"     
~Julie Myster
---
Recital day is quickly approaching!!
**A VERY important email went out this week to all classes participating in the recital! Please make sure you look for that email and read it in it's entirety!!**
When: October 23rd, 2021 
Where: Hudson Middle School 
Time: 2pm and 4pm (please arrive 15 minutes early!)
*Each student will receive (2) complimentary tickets to one recital. All other tickets will be $10 and sold at the door on the day of the recital (children under 5 are free).
Please note that there is a lot that goes into planning a recital, and while we did everything in our power to put siblings in the same recital, it did not always work out that way. We appreciate your understanding and look forward to seeing all of our dancers shine!!
Below are the classes that are in each recital.  This is NOT the show order. 

If you have any questions about the recital please email hello@thedancinghouse.com or call/text 534-544-3030 
---
Check out who's having a birthday this month.....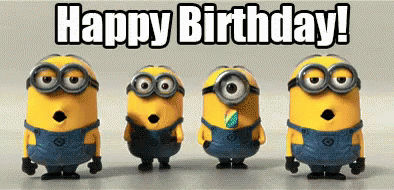 Maelynn Spadino    Katya Nolan    Sophia Arana    Marin Hawkins    Livia Schwalbach    Cora Mathison    McKinley Thompson    Amelia Lang    Wyatt Wolf    Quinn Wolf   
Anika Schwartz   Avery Lynch   Madilyn Miller
Planning a birthday party?? 

The Dancing House is the perfect place
Packages are available Saturday and Sunday afternoons for 1.5 hours 
Cost is $250 for 10 children ($8 each additional child, Birthday Child is FREE!) 
Party includes — Set up, clean up and everything in between, including: invitations, decorated party room, party favors and all paper products!
You just bring the cake, juice and the kids!
CLICK HERE TO LEARN MORE! or contact Karen at hello@thedancinghouse.com to check for availability.
---
Events back by popular demand!!!
This is a FREE class for kiddos ages 2-5 who are not already enrolled in class at The Dancing House. Come and explore music and movement with Miss Melissa!

And for the mama's (or whoever is bringing the child to class)...on this day only, you will be able to order Zyia Active wear, and Rodan and Fields products at cost! This is a great way to get a discount on high quality products! You don't want to miss out!

All classes are from 10:30-11:00am. Class dates are;

Oct. 27, 2021   Nov. 17, 2021
(No Dec)   Jan. 26, 2022   Feb. 23, 2022
March 30, 2022   April 27, 2022
Hip Hop Master Class with Varsity Raidaire, Sophia Huber
 This is an intermediate to advanced Hip Hop class for any age at that level.
The class will include a warm up and learning a sassy, fun hip hop combo.
Taught by Miss Sophia Huber, Varsity Raidaire and Hip Hop extraordinaire!!
 October 14th and November 4th from 7:30-8:30
Click here to register for October 14th
Click here to register for November 4th
SWING!
Let's 'Swing into Fall with a night of dancing! Couples who joined our first event loved it!! Learn a beginner level swing dance with your partner and enjoy a night out!
This class is geared towards beginner dancers. It will be super fun, super sassy, fierce and empowering ... think Beyonce, Janet Jackson and Jennifer Lopez ... think attitude and hair flips!
October 21,7:00-8:00pm
---
We are hiring!!!
*A strong education in tap, ballet or hip hop. A dance major or minor would be ideal, but is not necessary. However, a resume that includes prior dance experience is a must, prior experience with children is ideal.
*Strong memorization skills to memorize curriculum, names of students and parents.
*Excellent communication skills via phone and face to face
---
We are looking for sponsors for our Recital and Events!
See what we can do for you...

SPONSORS for The Dancing House Events and Rebel Women Events

Bronze

$100/event or $500 for the year of sponsoring the same event.  (Guaranteed 4 Events)
Gets their logo on all graphics, 
Name of business is sent to our email list 
Event is mentioned on our blog with business being mentioned
Silver
$250/event or $1000 for the year of sponsoring the same event. (Guaranteed 4 Events)
Gets their logo on all graphics, 
Name of business is sent to our email list 
Event is mentioned on our blog with business being mentioned
Facebook Live taken at their venue on the TDH page
Logo in our Recital Program
Gold
$500/event or $2000 for the year of sponsoring the same event
Video will be shared on IGTV, Stories, Posts
Video will also be uploaded to Youtube
Video will be shared in blog
Gets their logo on all graphics, 
Name of business is sent to our email list 
Event is mentioned on our blog with business being mentioned
Facebook Live taken at their venue on the TDH page
An opportunity to introduce yourself at event.
Logo in Recital Program
Logo on T-shirt
Email list of event participants is shared
Contact Karen at hello@thedancinghouse.com 
---
THE HOLIDAYS ARE COMING!
Are you a small local business owner who is looking for a place to sell your craft? Look no further, we have a spot for you in our boutique!!
Email Melissa at melissa@thedancinghouse.com 
---
Did you know that Melissa is also a business coach??
Looking to take your business to the next level?
Growing a Family & Scaling a Profitable Brick & Mortar Business is no small feat - No matter how early you wake up or how much caffeine you drink.  #truth. ESPECIALLY with all the hats we juggle as moms, partners & business owners. 
But you're a Rebel Woman, and Rebel Women know what they want, where they're going & confident they'll get there. 
They're just not exactly sure HOW.
Hey there, I'm Melissa Rose & as a passionate brick & mortar business owner, I see you & get you.  Opening up a commercial space & sharing your dream with the world takes guts, sweat equity (cuz let's be real, none of us were handed a blank check) & a few sleepless nights. 
But it doesn't have to stay that way. 
As Visibility Business Coach, I guide my Rebel Women, both online and offline,  to create businesses that work FOR them. I teach them how to stay in business for the next five years by using visibility strategies that help business owners get more clients, and keep them longer, by creating more value for them. All the while creating even more profit, giving business owners more free time, and creating a life they freakin' LOVE!
Grab My FREE SEO Workshop. 
Be Found, Be Trusted, Get the Right Clients in Your Doors.
CLICK HERE for your FREE WORKSHOP!
"Need to spend time on that geo tagging. That was gold!"
- Dr. Jeremy Bischoff
Or catch the latest episode of the podcast! Click Here!
---
Looking for athletic clothes that are cute, comfy, and affordable?!?!? Look no further!!
ZYIA Active is an active lifestyle brand.
Ultimate Versatility Adjustable Bra
For high-impact training, you need support that's both firm and gentle. We combined smooth, longline support with dense, compressive fabric and added a three-hook closure in this design. The result is intense, smooth, calibrated support that never chafes.
Adjustable fit with three hook-and-eye closures in three levels.
Integrated, molded cup pads (non-removable).
Firm support with long-line fit (6" high sides).
Racer-style back with a large ventilating opening.
Fully-lined cups and straps.
Smooth, anti-chafe construction.
Subtle and smooth vertical ribbing for added support.
Sculpted bust and under band for a flattering, supportive fit.
Fit: True-to-size.
Fabric: Shell; 77% Nylon, 23% Spandex. Lining; 81% Nylon, 29% Spandex.


$69
Men's Navy Track Sport Jogger 32"
These aren't your little brother's joggers. The supreme, heavyweight fabric gives this design a substantive feel that's breathable and offers the perfect amount of stretch. Articulated detailing at the thigh, knee, and crotch delivers contemporary styling and comfort, while a gasket-style back pocket keeps your belongings secure. Front hip pockets, cord-style drawstring, and invisible ankle zips round out the thoughtful detailing on this wardrobe cornerstone.
Dozens of laser-cut ventilation holes in collar.
Sculpted shoulder, sharply tailored collar, and placket.
Silky, light, breathable fabric.
Four-way stretch for ease.
Straight hem.
Subtle ZZZ pattern in perforations.
ZZZ and moon details.
Double top-stitched finishes.
Extra button sewn into tag.
Fits true-to-size.
Fabric: 80% Nylon, 16% Polyester, 4%Spandex.

$65
Boy's Army City Active T
When you're constantly on the go, every day is short-sleeve weather. And this top is the one you want next to your skin; from the trampoline park to the skate park, and all year long. We designed it to be supremely soft, unbelievably stretchy, and free of the stuff that scratches, pinches, and chafes. It's almost like we knew the hijinx you'd be getting up to while wearing it.
Super soft and silky four-way stretch fabric.
Double top-stitched finishes for durability and shape retention.
Reinforced collar.
Quick-drying, but slow to fade, wrinkle, or shrink.
Reflective ZYIA moon detail.
Tag-free neck.
Fits true-to-size.
Fabric: 92% Polyester, 8% Spandex.

$25
Visit my website at www.myzyia.com/thedancinghouse for more amazing products or to place an order!.
---
THIS BLOG BROUGHT TO YOU BY:

R + F Lash Boost
#1 Lash Serum in the U.S. in 2020!*
Our famous lash conditioning serum is applied nightly to promote the appearance of longer, stronger and darker-looking lashes (or brows!)
Size: 5 ML / 0.17 Fl. Oz. U.S.
Typical Use: Once daily, in the PM
For more amazing products visit my website at https://mamax5.myrandf.com/
Looking for something specific? I'm happy to help!
Message me at 651-470-4846
---
73 Tribute Ave.
and
2000 O'Neil Rd. Suite 100
Hudson, WI 54016
melissa@thdancinghouse.com
651-470-4846
"The dancing house is amazing if you want to spark a love for dance in your child. My daughter really enjoyed dancing and now since working with Miss Melissa she absolutely loves it. She looks forward to going to every class and it truly is the highlight of her week I highly recommend it."

~Jenna Weiland