🦃Happy Thanksgiving!🦃
🦃Happy Thanksgiving from Our Family to Yours!🦃
Could not find video with ID 5689464. Maybe it was deleted?
---
We are hiring for January teachers...

would you like to be part of an amazing team??

Support your community...

donate to Grace Place

Black Friday Event starts FRIDAY! 

Save the Date!  Feed My Starving Children Event is January 21 at 5pm 

Interested in sponsoring one of our events...see what we can do for you

Birthday Party? or need a place to rent for your next event...

Looking for some great activewear...

Zyia

Need some amazing skin care products...

Rodan and Fields



---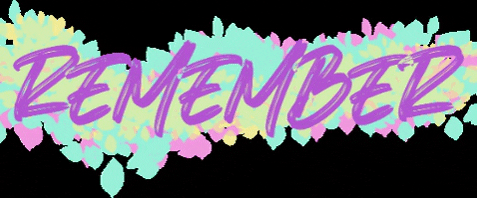 NO CLASSES THE WEEK OF NOVEMBER 22-27...ENJOY YOUR THANKSGIVING BREAK!!!
SESSION 2 RECITAL IS DECEMBER 18 AT 2pm AND 4pm AT THE HUDSON MIDDLE SCHOOL
(We will let you know which time your child's class is in soon)
---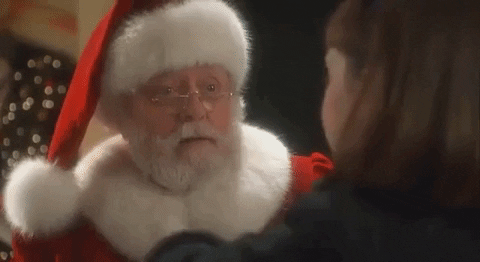 Miracle on 34th Street at The Phipps! Opens November 19th and features TDH's own Annika Stelling!  Tickets here. 
---
 GIVE BACK TO YOUR COMMUNITY!!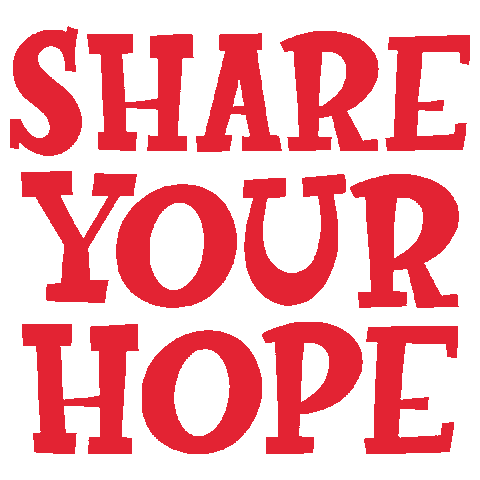 The Dancing House, along with many other local businesses, will be collecting donations for Grace Place, a local women's and children's shelter, now through December 10. Please consider bringing in one or more of the following items to your next dance class:
Toilet paper, Garbage bags, paper towels, new sheets, new towels, new pillows, shampoo/conditioner, diapers, kleenex, zip loc bags, baby toys, bibs, new coats, new hats, new mittens, latex gloves, cleaning supplies, or new kids shoes (any size, both genders).
**PLEASE NOTE: Grace Place is unable to accept gently used items at this time due to COVID**
You can also click here to make a financial donation
---
Our In Person Classes, Birthday Parties & Gift Cards
Pay for one 6 week session (45min classes) and get $20 off next 6 week session
Pay for one 6 week session (60min classes) and get $25 off next 6 week session
Pay for two 6 week sessions and get the third FREE! (limit 5)
$50 off birthday party booking - (normally $250)
Buy a $40 Gift Card and get $50!
Dance on Demand Anyone? 
Purchase 1 year of Dance on Demand at 50% off!  Dance on demand out of the comfort of your home.  This package includes unlimited access to our entire library of dance tutorials as well as streaming any of our current classes.   
Want a Little Something for Under the Tree?
(Buy for them and get a gift for you!) We got you!  All online
Purchase anything from our online store through Discount Dance (which you'll receive an automatic discount by entering the Studio ID) or Zyia Activewear and you'll get a FREE Rodan & Fields gift with your qualifying purchase.  Simply shop online, and then email receipt to melissa@thedancinghouse.com to claim your free gift!
Order $50 from Discount Dance or Zyia Activewear - get 2 Lip Balms ($20 Value)
Order $100 from Discount Dance or Zyia Activewear - get 1 Body Lotion ($30 Value)
Order $150 from Discount Dance or Zyia Activewear - get 1 Body Moisturizer AND Lip Balms ($50 Value)
Order $200 from Discount Dance or Zyia Activewear - get 1 Eye Cream AND Lip Balms ($90 Value)

---
Events back by popular demand!!!
This is a FREE class for kiddos ages 2-5 who are not already enrolled in class at The Dancing House. Come and explore music and movement with Miss Melissa!

And for the mama's (or whoever is bringing the child to class)...on this day only, you will be able to order Zyia Active wear, and Rodan and Fields products at cost! This is a great way to get a discount on high quality products! You don't want to miss out!

All classes are from 10:30-11:00am. Class dates are;

Nov. 17, 2021
(No Dec)   Jan. 26, 2022   Feb. 23, 2022
March 30, 2022   April 27, 2022
Need a night out?!? We've got you covered. From 6pm-9pm you can drop off your child/children at the studio.

The kiddos will have fun with activities/games lead by the staff members and you can go enjoy yourself knowing your kids are in good hands, and they're having fun!
This is $20/child or $50/family of 3 or more children. **For children ages 3-12, must be potty trained!**
Please register each child separately.

**Please note: Class will only be held if there are 5 or more participants and you MUST be registered by Wednesday of the week of the event.**

All sessions are from 6:00pm-9:00pm. Drop off dates are;
11/19, 12/17,
1/28, 2/25, 3/25, 4/29
Click here to register each child 
---
Save the Date! 
Feed My Starving Children Packing Event is scheduled for January 21st at 5pm at the Eagan Location. 
Email Karen@thedancinghouse.com to save your spot!
---
November Birthdays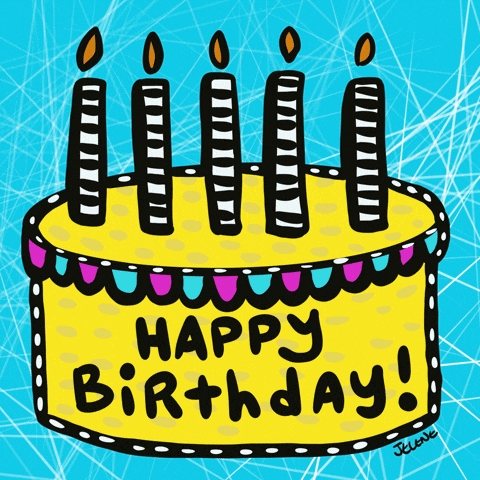 KIM HOFF     CALLIE JOHNSON     GRACE WENDELL     LYDIA ISAKSON     ZOEY FORD     HARTLEY KODERICK     EVERLY PALMER     ZELDA GOEHRING
AUTUMN COULTER     GRACE COOAN     MARY SCHNEIDER     IRELEE MONAHAN     QUINN TONNANCOUR     GINA PALMER     MAE KIPFER     
RENEE MUELLER      KEIRA STELLING
Planning a Birthday Party?? 

The Dancing House is the perfect place
Packages are available Saturday and Sunday afternoons for 1.5 hours 
Cost is $250 for 10 children ($8 each additional child, Birthday Child is FREE!) 
Party includes — Set up, clean up and everything in between, including: invitations, decorated party room, party favors and all paper products!
You just bring the cake, juice and the kids!
CLICK HERE TO LEARN MORE! or contact Karen at hello@thedancinghouse.com to check for availability.
---

*A strong education in tap, ballet or hip hop. A dance major or minor would be ideal, but is not necessary. However, a resume that includes prior dance experience is a must, prior experience with children is ideal.
*Strong memorization skills to memorize curriculum, names of students and parents.
*Excellent communication skills via phone and face to face
---
We are looking for sponsors for our Recital and Events!
See what we can do for you...

SPONSORS for The Dancing House Events and Rebel Women Events

Bronze

$100/event or $500 for the year of sponsoring the same event.  (Guaranteed 4 Events)
Gets their logo on all graphics, 
Name of business is sent to our email list 
Event is mentioned on our blog with business being mentioned
Silver
$250/event or $1000 for the year of sponsoring the same event. (Guaranteed 4 Events)
Gets their logo on all graphics, 
Name of business is sent to our email list 
Event is mentioned on our blog with business being mentioned
Facebook Live taken at their venue on the TDH page
Logo in our Recital Program
Gold
$500/event or $2000 for the year of sponsoring the same event
Video will be shared on IGTV, Stories, Posts
Video will also be uploaded to Youtube
Video will be shared in blog
Gets their logo on all graphics, 
Name of business is sent to our email list 
Event is mentioned on our blog with business being mentioned
Facebook Live taken at their venue on the TDH page
An opportunity to introduce yourself at event.
Logo in Recital Program
Logo on T-shirt
Email list of event participants is shared
Contact Karen at hello@thedancinghouse.com 
---
Did you know that Melissa is also a Business Coach??
Catch the Latest Podcast HERE.
---
Looking for athletic clothes that are cute, comfy, and affordable?!?!? Look no further!!
ZYIA Active is an active lifestyle brand.
Red Reversible Hooded Jacket
The versatility of this two-in-one jacket will see you through from fall to spring with two cozy wearing options. Throw it on with the fleece facing your skin for quick warmth over light layers. Or, reverse it to take advantage of the smooth side's ability to layer over heavier sweaters and hoodies. Either way, you'll have access to two front pockets and one easy-pull zipper.
Reversible design.
Soft, teddy bear fleece on one side.
Quilted satiny fabric on the opposite side.
Two contrasting front pockets on each side.
Rugged zipper with oversized pull.
Cozy lined hood.
Embroidered moon detail.
Fits true to size through XL. Larger sizes may size up one.
Fabric: 100% Nylon (red side). 100% Polyester (fill and fur side).

$89
Men's Black Warm-up Joggers

It's easy to be prepared for anything when you're wearing an easy-off layer. These crisp joggers are soft and breathable enough to wear alone, but light and relaxed enough to be your outer layer until it's time to get in the game. Their matte black fabric delivers four-way stretch and sweat-wicking performance that's welcome in every season.
Triple-stitched, no-roll elastic waistband.
Built in cord drawstring with plastic aglets.
Light and crisp matte fabric.
6.5 " (16.5cm) zippered ankle openings with plastic-covered pulls.
Moderate four-way stretch.
Zippered front pockets.
Non-zippered back pocket.
Double top-stitched finishes.
ZZZ and moon detail.
Fits true-to-size.
Fabric: 75% Nylon, 25% Spandex.

$59
Girl's Pink Safari Legging
We blended soft, adaptive stretch and moisture management with serious staying power in this exotic and playful design. We topped a sleek, pocketless legging with a one-inch band of elastic to give it unmatched staying power. From back walk-overs to grand jetés, these leggings stay put while wicking sweat and supporting your movement.
One-inch band of fully-encased elastic in the waistband.
Four-way, adaptive stretch performance.
Sweat-wicking and quick-drying fabric.
Lay-flat seams help prevent chafing.
Fits true-to-size.
See chart for inseams.
Fabric: 75% Polyester, 25% Spandex.

$39
Visit my website at www.myzyia.com/thedancinghouse for more amazing products or to place an order!.
---
THIS BLOG BROUGHT TO YOU BY:

Get Regimen discount + Save 20% off Lash Boost off combined retail value (individual items sold separately) of $430. Bundle retail price is $343.
$343.00
Ditch wrinkles + mascara at the same time. New + improved REDEFINE Regimen works 3x better, 2x faster on wrinkles plus now visibly lifts, sculpts + firms. And get the appearance of longer, fuller, darker looking lashes with our famous, conditioning eyelash serum.
KEY BENEFITS: Reduces visible signs of aging, sculpts + defines skin to visibly improve facial contours and conditions lashes to appear fuller, longer + darker-looking
KEY CONCERNS: Fine lines, Deep wrinkles, Loss of firmness, Large pores, Lifting, Sculpting, Thin + sparse lashes and brows
For more amazing products visit my website at https://mamax5.myrandf.com/
Looking for something specific? I'm happy to help!
Message me at 651-470-4846
---
73 Tribute Ave.
and
2000 O'Neil Rd. Suite 100
Hudson, WI 54016
melissa@thdancinghouse.com
651-470-4846
"The staff are incredibly sweet and they took such great care of the kids! The pricing is also affordable compared to so many other places. We did the Frozen II dance camp and our daughter had a blast! She's already begging to go back and learn more dances with Ms. Melissa and Ms. Rachel and we will be going back!"

~Jessica Sommerfield