💃🏻 10 Things to do in January!
Do you love January?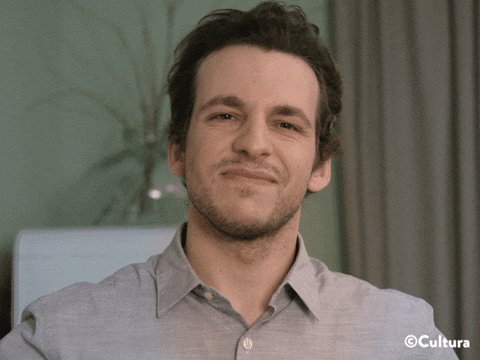 Not to be negative... but I'm not the biggest fan.😏
The month feels super long and the days are super short. I live in my jacket most of the time but try to remain positive by saying, "At least the sun's out!" when I can't feel my fingers or toes.  Anyone else? 🙋‍♀️
However we're already halfway through!  (See... always positive!)
And what helps me make January go faster is looking forward to something! 
So if you aren't living at the hockey rink, ski hill or have a senior on the high school dance team, I have a list of 10 events, places or things to do to get you excited about January - And before you know it warmer temps will be here!
1.ICE PALACE MAZE in Stillwater
With over 800,000 pounds of ice, the Ice Palace MAZE is a safe and fun outdoor family winter event. 
MORE THAN 1/2 MILE OF TWISTY LITTLE PASSAGES
Surrounded by an 10' high perimeter wall to keep the MAZE a secret! 
An optional reward for those who conquer the MAZE. Fun for kids of ALL ages!
Hot chocolate bar, Ice Bar and an Ice Princess or two! 
TICKETS
Small Children - 4 and under free!
Children ages 5 thru 12 - $12 ($14 at the gate)
Adults ages 13 thru 99 - $20 ($22 at the gate)
HOURS
We are open 7 days a week
Monday through Friday - 2 pm to 10 pm
Saturday and Sunday - 12 pm to 10 pm
Come join The Dancing House on January 21 for a night to give back!! We are so blessed to be part of such an amazing community! Join us for a night of fun, family, and fulfillment as we pack meals for those in need. 
Friday, January 21, 2022 @ 5-7pm
FREE - You will need to provide your own transportation to the packing facility.
990 Lone Oak Rd., #136
Eagan, MN 55121
3. Inaugural Snow Sculpting Championship in Stillwater, MN 
January 18-23
Tuesday 9am Exhibition in Lowell Park, Stillwater, Minnesota by Jon Baller, local sculptor
Wednesday & Thursday 10 am - 5 pm
Friday & Saturday  10 am - 10 pm
Sunday 10 am - 5 pm
All activities and events in Lowell park are FREE TO THE PUBLIC (fees apply in the beer tent, concessions and snow store). Download the World Snow Sculpting App.
 

Whether it's walking through the galleries, taking a pottery class or getting on stage there is so much you can do and be part of at one of the best kept secrets in Hudson.  


The Phipps is a great place to get involved and volunteer behind the scenes or take advantage of all the great opportunities that are for the public.  
Bundle up and join us for some family frozen fun! The Fire and Ice Winter Social will feature a variety of stunning hot air balloons in Lowell Park, in Historic Downtown Stillwater, January 28-29, 2022.
Come out and watch these vibrant balloons take to the sky* in an array of colors and decorations. NO Advance Reservations needed this year! Both Friday, 5-7 & Saturday, 4-7 evenings will feature a "Moonglow" - a unique, experiential spectacle of fire amid the ice. Feel the heat as the hot air balloon basket flames are ignited with the frozen River in the background! *If balloons are unable to launch and fly due to weather, the balloons will still be on display and pilots available to answer questions, and take photos.
On Saturday Washington County Historical Society Annual Ice Cream Social - One FREE Ice Cream cone per person Take part in a variety of family fun: -Hot Air Balloons -Washington County Historical Society Annual Ice Cream Social -Meet the New Stillwater Police Chief, Brian Mueller -Ice Sculptures -Fire Pits -Enjoy the Stillwater Lights -Music and More!
5. Take a Hip Hop Dance Class!
Warm up and a get those endorphins running!
This is an intermediate to advanced Hip Hop class for any age at that level.
The class will include a warm up and learning a sassy, fun hip hop combo.
Taught by Miss Sophia Huber, Varsity Raidaire and Hip Hop extraordinaire!!
Only $15
First Little FREEZING Library of 2022!
Hoping for some not TOO freezing temperatures, Monday 
Come down to the Project 30.1 mural on the corner of 1st and Vine street in Hudson. Across from the library.
To honor Martin Luther King Jr., we will have books available from a diverse group of authors and illustrators highlighting black/brown, Asian-American, LGBTQ+, and people of all abilities as characters.

WHO doesn't love a good book!? AND FREE!
Join us Wednesdays a FREE 30 min class for kiddos ages 2-5!
Come and explore Music and Movement with Miss Melissa!​

And for the mama's (or whoever is bringing the child to class)...on this day only, you will be able to order Zyia Active wear, and Rodan and Fields products at cost!

This is a great way to get a discount on high quality products! You don't want to miss out!

10:30-11am

The Dancing House

Note: This is for students not currently enrolled in classes at The Dancing House.
Can't make this month?  Grab your spot for the upcoming months!

Dates: 1/26, 2/23, 3/30, and  4/27
OK... I know.  Technically NOT January... but let's get it on the calendar so you don't miss out!  This event is a classic! 
Hudson Hot Air Affair announces its 2022 theme: "S'mores and More, Balloons Galore"
Mark your calendar for the Hudson Hot Air Balloon Rally and Winter Festival on Feb 4-5-6, 2022.
We welcome you to join us on an Eagle Eye Farm tour. Meet our award-winning alpacas and learn about the process for making our Alpaca products. You will have the opportunity to meet our other farm animals such as sheep, llamas, pigs, miniature highland cattle and chickens. We'll provide background and education describing how our Alpacas won awards and championships and what it takes to have them compete. It is our desire to share the joy that these animals bring to us with you.
Tours are available Thursday-Sunday
9am-6 pm
Location
N7802 County Road F
River Falls, Wisconsin 54022
715-441-0374

Conveniently located between Hudson and Prescott
Fees/Admission
$10 per person
Children under 2 are free
This is a great resource for our local valley.  Katie Axel has a curated a beautiful resource of all the amazing things happening right here in our area.  Check the website here and listen to her podcast as she shares the behind the scenes stories of businesses and area events.
Take advantage of this great resource.
Create memories with your family and "Get out and Try!"our amazing St. Croix Valley!