Let's Get this Party Started...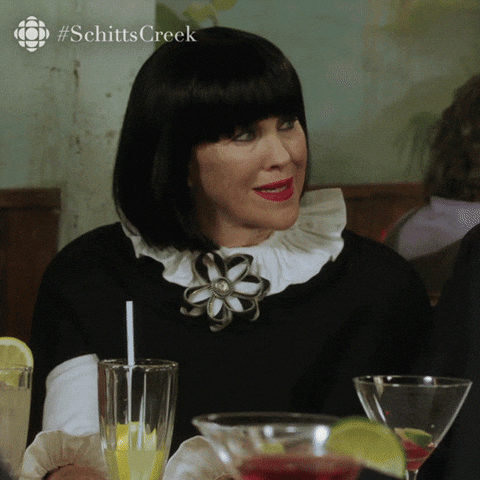 Or are you partied out? Ready for routine? Thankful for leggings?
(You're my people. and ps. I LOVE THIS SHOW!)
And we're back! At TDH this is the time of year where we start our recital dances, order costumes, and get really dialed in. You know... cuz the first part of the year we totally slacked off.
Not. But I am excited to head into this second semester with all the foundations that we have covered and take it to a new level with learning new dances and choreography. It really is a fun time. Students will be hearing their recital music this week and we will be taking costume measurements in the next few weeks. If you are NOT wanting to participate in our recital, please LMK. It's an optional event... but it is pretty darn sweet.
Our Recital is Saturday, May 18, 2019 at 10am with a rain date being Sunday, May 19th at 1p.
Charity of the Month is the Raider Network
You may have seen the article in the paper, but these beautiful ladies saw a need in our community and filled it.
The Raider Network helps our high school students who may be in need. It's a safe open and warm place for them to just grab what they need. I reached out to Laura to see how we could help. They could use "meal in a cup" like soup or mac and cheese. They also could use breakfast or granola bars. So if you are out and able to give, pick up an extra package and I will take to the Raider Network, hopefully with our student of the month.
If you missed the article in the Start Observer check it out here.
January's Student of the Month is
Miss Aubree Tegtmeier
This little one came into class quite reserved. In fact, I think I had to peel her off mom or dad and carry her over to our circle time. (Nothing like this photo.) However, each week we'd sneak little smiles to each other during class, and I knew she enjoyed our time together, even if she didn't vocalize it.
Since that very first class, she still isn't like this picture. BUT... her dancing is! And occasionally there is a huge belly laugh that makes my heart sing.
Here mama has this to say, "Aubree is a kind and empathetic friend. She is an awesome big sister, who LOVES her little brother. She loves art, science, reading, all things unicorns, and dance. We love watching her break out into dance at random moments and watching her 'dinner performances.' "
As a mama myself, my biggest joy in teaching is seeing the confidence grow in my students. Whether you're 3, 16 or 58. It makes me so happy that Dance can be the vehicle that makes your light shine a little brighter.
Need Something to do?
The Phipps Dance Theater is doing their annual January production. And this year they have a murder mystery dance performance. I have no doubt the dancing will be stellar ~
no matter "who done it!"
I'll be cheering them on the sidelines this year. Who's going with me?
Get your tickets in person to avoid paying the over priced processing fees, or you can call and place your order 715-386-2305.
OR Go watch the
Raidaires Dance Team!
This Saturday, January 12 the Raidaires are competing in the Western Conference Championship.
I'm a little biased, as I have a favorite dancer in the group. This is my daughter Sophia. Most of you don't get to see her as she's always at rehearsal when we are together. But she made the team as a freshman, and I couldn't be prouder. She practices every day in TDH studio... even before school. She worked hard to get on the team and continues to work.
(Hard work y'all... it's the secret sauce.)
This team is super impressive. Especially their hip hop! It's a MUST see!
I'll be posting on my FB page when the Raidaires perform on Saturday so you can schedule your day around it :) It's the perfect event for your little dancer. They will love the costumes and amazing tricks these ladies do!
And that's a wrap! Let's make our 2019 memorable y'all. I'm most thankful for all of you. Past, present and future!