Interested in TDH Virtual... Here is a little sneak peek! Click here to try it out!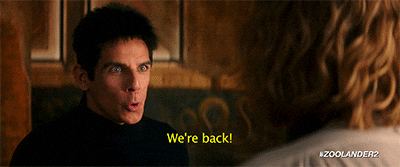 Anyone else ready to get back into a routine. Man that was intense. But hopefully we are past it and we're going to have a routine schedule now until May. Sans spring break. Which is March 17-24, FYI. It will be here before we know it!
Summer Camps will be announced my March 1st and the 2020 season will be announced by April 1st. No fooling. Current students will get first dips on registration for next year.
More immediately, it's a NEW Month, so we will have a NEW dance for BoogieFit. It's gonna be fun! Salt n Peppa anyone? And in Ballet we'll be starting a new barre curriculum.
New Month. New Start. New Memories.
This month we will be donating to GRACE PLACE.
Grace Place Shelter opened its doors to the community
15 years ago this November. Grace Place has served as a temporary home for many families in St. Croix County going through crisis. The Dancing House will be collecting the following items through February.
- 55 gallon garbage bags
- paper towels
- shampoo & conditioner & body wash & body lotion
- diapers of all sizes
- zip lock bags
- aluminum foil & Plastic wrap
- OTC pain medication
- baby toys
Thank you all... As we go through our spring cleaning, I know we can gather a trunk full of supplies to be dropped off at the end of February for those who are going through the unthinkable.
It's Costume Time!
The kiddos most favorite time of the year I think... and I will have them ALL ordered by the end of the week. So please keep an eye on your email.
Make sure the Recital is on your calendar. Saturday May 18, at 10a
rain date is Sunday May 19 at 1p
Interested in TDH Virtual... Here is a little sneak peek! Click here to try it out!
Try a FREE two week trial by going to www.thedancinghouse.com
The Dancing House
Hudson, WI
651-470-4846