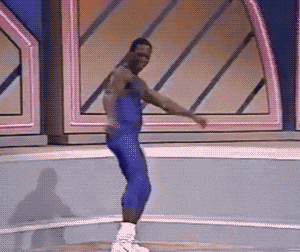 1. We are going to have class, Every Single Day this week! As we start this new week, I am very much aware of the dismissal change with the Hudson school district. I am hoping to keep class time the same, however, am sensitive to families trying to get here in time as kids activities. I am going to see how this week goes, and if we need to adjust start times to Monday and Tuesday classes, I will.
2. Costumes have started to come in already! So I'll be handing them out as they come in. Please do not have the students wear costumes around the house. They can do a one time, "show mom and dad" twirl, and then it gets hung up and put in a special place until recital time. Recital is Saturday, May 18th at 10am with a rain date of Sunday, May 19th at 1pm.
3. SUMMER Camps are announced! To Enroll CLICK HERE!
June 17-21 ages 3-5yr. 9:30-11:30am Unicorn & Rainbows $125
June 17-21 ages 6-8yr. 1:00-3:00pm Rock n Roll $125
June 24- 28 ages 3-5yr. 9:30-11:30am Mary Poppins $125
July 29 - Aug. 2 age 3-5yr. 9:30-11:30am Unicorn and Rainbows $125
July 29- Aug. 2 ages 6-8 yr. 1-3pm Mary Poppins $125
August 5-9 ages 3-5yr. 9:30-11:30am Princesses $125
*All camps will include tap shoe rental if needed, a Free TDH Shirt and a magical week learning dance, making friends and creating memories. Camp size is limited to 10 students. Register early as these camps always sell out.
Curious about TDH Virtual? Are people really learning, enjoying and experiencing dance in the comfort of their home? Here are what people are saying!
"I think I tapped for over an hour today. Thanks for giving me something I really enjoy." - Arlene
"I have a current Beachbody on demand membership I am using and paying for. However, I will likely reach out when this expires. Because I loved your yoga more. You, my friend, are an amazing yoga instructor. And I have done lots of yoga." - Mary
"I don't know what it is, but I just like your yoga classes more. Maybe it's because I feel like I'm moving through a stretch versus holding a stretch." - Cathy
Want to see first hand what all the talk is about? Come on in! Join today and get the rest of February FREE! Message me and I'll get you started easy peasy. Or click here to start your registration.
Membership is only $25/month. Cancel anytime. Or pay for how many months you want. OR sign on for a year and get 2 months FREE!
Donations for GRACE PLACE.
Grace Place Shelter opened its doors to the community
15 years ago this November. Grace Place has served as a temporary home for many families in St. Croix County going through crisis. The Dancing House will be collecting the following items through February.
- 55 gallon garbage bags
- paper towels
- shampoo & conditioner & body wash & body lotion
- diapers of all sizes
- zip lock bags
- aluminum foil & Plastic wrap
- OTC pain medication
- baby toys
Thank you all... As we go through our spring cleaning, and deciding if it brings us joy, I know we can gather a trunk full of supplies to be dropped off at the end of February to bring a bit of hope for those who are going through the unthinkable.
Interested in TDH Virtual... Here is a little sneak peek! Click here to try it out!
Learn more at www.thedancinghouse.com!
The Dancing House
651-470-4846