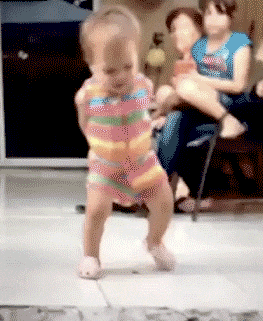 Happy Labor Day!
I hope you enjoyed a fabulous long weekend with friends and family and maybe getting ready for the start of a new year.
Tomorrow our 2019-2020 season starts! Whoop Whoop! TDH will be heading into new territory with new classes, new students, new faculty, a new building and new memories to be made. Let the dance season commence!
All classes will start here at The House, 73 Tribute Ave. in September. Then, starting in October, we will move over to the 2000 O'Neil location.
If you are coming to class, please remember to park on my side of the street, and use my drive way for a turn around if needed.
Haven't registered? No problem. We actually have a lot of classes starting October 1st. Check out the schedule here to get all the offerings!
Did you know that you can purchase a punch card through Evolve Fitness and get access to ALL BoogieFit, Yoga and Ballet classes at The Dancing House?
How cool is that?
Click Here to grab your punch card now by emailing Leslie!
It's a NEW Month! Which means it's a NEW Dance in BoogieFit!
And September we are launching 2 nights of Boogie!
Join us THURSDAY 9/4 at 7pm for Boogie Fit! Dancing. Stretching. Toning. Just an all-around amazing workout. Message me if you like to check out class. #TheHighlightOfYourWeek
October 4th, TDH Virtual Dance on Demand Re-Opens Membership!
Have you ever wanted to take a yoga or a dance class?
But your schedule doesn't match up with what's being offered?

Not overly confident about heading into a yoga or dance studio?

Overwhelmed with all the YouTube options?

Want to be able to ask questions and receive personalized answers?

Want to be part of a fun and supportive community?
​
TDH Virtual Dance on Demand has you covered. Experience a class setting virtually! On your terms! Dance your heart out with Tap, Ballet, BoogieFit and Yoga! New classes are uploaded weekly which are easily accessed by logging into your account. TDH Virtual Dance on Demand opens membership October 4th. But grab your two week free trial NOW and get access to limited time pricing! CLICK HERE!
Save the Date!
Saturday, October 12th from 11-3pm will be our Open House in the NEW Facility!
We will have sample classes, shopping, and treats as we share with you all this beautiful space!
We are currently looking for vendors for our boutique. If you make something and would like to get in front more eyes, I'd love to consider it for our shop.
Please email me directly. CLICK HERE.
This Weeks Blog Brought to you by....
R+F Foaming Sunless Tanner.
Keep your summer tan longer then September 15th.
For any qualifying order in September, get put into a drawing for a full size Sunless Tanner. Everyone loves this one!
Not sure where to start? Take my 2 minute solution tool, and find out what products are best for you, your time and your budget. CLICK HERE.
"The Highlight of Your Week"
Melissa Huber
www.thedancinghouse.com
651-470-4846
"Ms. Melissa is a wonderful teacher. She gives spot on corrections and how to fix them. My daughter has had more than one 'bad habit' corrected. Her last private lesson they worked on tap and she was amazing rapper! Cant wait until she opens her new studio!!" Angele K. 8/23/