Can you believe it? September is over! It goes so fast.
But here we go into a new month of dance and fun. And you guys... this is a HUGE month! So many new classes are starting, as well as a new dance for BoogieFit®, take a listen - Click Here. We seriously couldn't be more excited around here!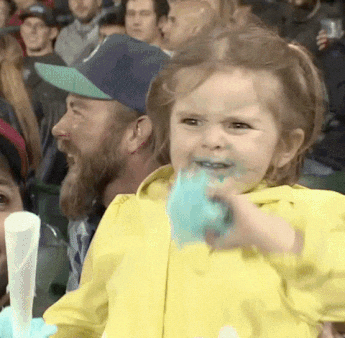 We had a little set back with construction, we will not be opening the second location until late November or early December. But the amazing news is that we are only 12 students away from a HOLY-COW-I-CAN'T-BELIEVE IT-WOW goal that I set back in July.
You guys, I'm beyond grateful. Thank you for the amazing referrals and trusting the TDH staff. Our goal is to provide quality dance education to students of all ages - making your time at The Dancing House the "Highlight of Your Week!"
***Please note there will be NO EVENING Classes on October 31st.
September's Student of the Month is Brynnlee Janssen
Every month I pick one student out of a hat to highlight to bring community into our growing dance program. If you see Miss Brynnlee around the studio, give her a high five and introduce yourself!
"Brynnlee loves being active. She is very passionate about all that she does and tries her hardest. She loves gymnastics, soccer, swimming and playing with her siblings. She practices her dance moves at home and tries to teach us all that she learns each week at dance."
TDH Virtual Dancing on Demand Re-Opens Membership October 4th!
Have you always dreamed of being a dancer?
Or taking a dance class?
Or maybe you grew up dancing and miss it?
Or maybe you want a different to work out and spice up your routine?
TDH Virtual Dance on Demand is your ticket.
This week I will be sharing all things TDH Virtual. How you can start, the amazing classes you can take and how you can transform your dream into a reality. I'll be personally teaching 15 minute sample classes classes, sharing testimonies from current members, and giving you an inside look inside the membership!
It's going to be super fun!
Come join me live at any of the following times:
Friday, October 4th @ 1pm CST Tap Mini Class
Sunday, October 6th at 8:00am CST Yoga Mini Class
Wednesday, October 9th at 8pm CST Ballet Mini Class &
Thursday, October 10th at 8:30pm CST BoogieFit Mini Class
If you haven't yet, grab your 2 weeks inside TDH Virtual Dance on Demand by clicking here: https://www.thedancinghouse.com/
Your dream of dancing doesn't have to be a dream. TDH Virtual Dance on Demand is here for you, but time if of the essence!
We are closing membership October 11th!
*****************************************************************************************************
What people are saying about TDH Virtual Dance on Demand
"As a small business owner, my days and often evenings are pretty packed. I love the flexibility and convenience that TDH Virtual classes offer. I can take what I want, when I want, from the convenience of my own home. The variety of options keeps things interesting too! Love Melissa's constant encouragement!" - Ellen C.
"I love the flexibility of being able to exercise at my convenience and in my own space. Melissa is talented and personable, the instruction is spot on, and the class variety keeps exercising enjoyable!" - Erin R.
"I love how you teach the class. You explain how we should feel and what we should be feeling." - Kim G.
*****************************************************************************************************
Current TDH Virtual Members! New videos this week in Ballet, BoogieFit and Tap!!
October Charity of the Month is the Raider Network
You may have seen the article in the paper last year, but these beautiful ladies saw a need in our community and filled it.
The Raider Network helps our high school students who may be in need. It's a safe open and warm place for them to just grab what they need. I reached out to Laura to see how we could help. They could really use ear buds and bottles of water. Other items would be cup of soups, or macaroni, or granola bars.
If you are able to give/donate I will be sure to drop it off to the Raider Network at the end of November.
This Weeks Blog Brought to you by:
R+F Foaming Sunless Tanner.
Keep your summer tan longer then September 15th.
For any qualifying order in September, get put into a drawing for a full size Sunless Tanner. Everyone loves this one!
Not sure where to start? Take my 2 minute solution tool, and find out what products are best for you, your time and your budget. CLICK HERE.
​"The Highlight of Your Week"
Melissa Huber
www.thedancinghouse.com
651-470-4846
melissa@thedancinghouse.com