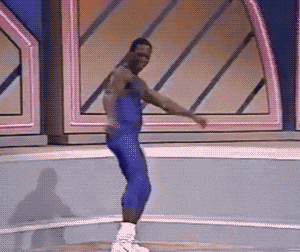 1. Costumes have started to come in already! So I'll be handing them out as they come in. Please do not have the students wear costumes around the house. They can do a one time, "show mom and dad twirl, and then it gets hung up and put in a special place until recital time.
2. Summer camps will be announced March 1! Make sure you're watching for a big announcement about a new summer program, it's sure to be a hit!!
3. Recital is May 16 at 10:00am at the Hudson Middle School. Each family will receive two complimentary tickets, children 5 and under are free, all additional tickets will be $10 each.
*Tickets will be available for purchase April 1, 2020.
DANCE ON DEMAND!
Current members, new videos have been uploaded in:
Tap - a new dance to "Ain't that a Kick in the Head"
Ballet - February has a new barre sequence and dance, "She Used to be Mine."
Yoga - A new gentle Yoga class has been uploaded.
BoogieFit - We are dancing to Usher's "YEA!"
-------------------------------------------------------------------------
Curious about Dance on Demand? Are people really learning, enjoying and experiencing dance in the comfort of their home? Here is what people are saying!
"I think I tapped for over an hour today. Thanks for giving me something I really enjoy." - Arlene
"I have a current Beachbody on demand membership I am using and paying for. However, I will likely reach out when this expires. Because I loved your yoga more. You, my friend, are an amazing yoga instructor. And I have done lots of yoga." - Mary
"I don't know what it is, but I just like your yoga classes more. Maybe it's because I feel like I'm moving through a stretch versus holding a stretch." - Cathy
Want to see first hand what all the talk is about? Try your first 2 weeks FREE. CLICK HERE.
Spring session will be here before you know it!
Click here to register or email me directly at melissa@thedancinghouse.com and I'll get you signed up.
To show how much I appreciate each and every one of you I'd like to invite you to take some time out for yourselves!
Click here to register for this fun and RELAXING event...did I mention wine?!?
THIS WEEKS BLOG BROUGHT TO YOU BY:
Our SOOTHE products for visible redness or dry, sensitive skin calm, nurture, moisturize and protect skin instantly — and over time.
Our SOOTHE Rescue Mask reveals softer, smoother-looking skin in just 10 minutes. Then, it reduces visible redness, transforming dry, irritated skin to a clearer, healthier-looking complexion over time. When your moisture barrier is compromised, moisture can escape and irritants can get through to skin. With moisture-attracting Glycerin, this calming green mask helps skin feel softer instantly and more comfortable over time. Plus, Calamine calms skin and neutralizes irritants to help relieve stressed skin.
$60
For more amazing products visit
my website at
www.mamax5.myrandf.com
Looking for something specific? I'm happy to help!
Message me at 651-470-4846
The Dancing House
thedancinghouse.com
73 Tribute
and
2000 O'Neil
call or message me at 651-470-4846
"I love the flexibility of being able to exercise at my convenience and in my own space. Melissa is talented and personable, the instruction is spot on, and the class variety keeps exercising enjoyable!" -Erin Rabideaux