​
It's been a week....I know I can't be the only one a little anxious about having my kids home for 3 weeks. Deep breaths, yoga and DANCE!
At TDH, we are planning to continue with classes as scheduled. Please do what is best for your family. If we change our plans, we will email, text, and update social media.
If you are house bound, this is a great opportunity to check out Dance on Demand. Classes in yoga, tap, ballet and BoogieFit. In fact I created a special 30 day package. CLICK HERE.
So much for coming in like a lion...March has been full of sun and unusually warm weather! I have to say, I've been soaking it up and loving every minute!! It gets me excited for this summer and all of the new opportunities that The Dancing House has to offer this year! Make sure you check all of them out in this issue of the blog. The early rates expire TODAY!
Don't forget to mark your calendars for the spring recital. May 16, 2020 @ 10:00am at Hudson Middle School. Tickets will go on sale April 1. The first two tickets per family are free, children 5 and under are free, each additional ticket will be $10.
Congrats to TDH Dancers and Staff!
WOWZER WEDNESDAYS!!
New at The Dancing House!
The last Wednesday of March, April and May I will host a FREE 45 minute dance class for ages 2-5yr. This class will take place at 11:30am at the new studio, 2000 O'Neil.
I will be featuring a local charity, donations for the class will be accepted, and ALL of the proceeds will go to that charity.
Also, on this day ONLY, I will be offering my discount on all Zyia and Rodan & Fields products!
Ever been curious about any of the products I've featured, now is the time to try them!
You do not have to be present on Wednesday's to get the discount, just let me know your order on that day via email @ melissa@thedancinghouse.com
Here's a quick snapshot of the nursing home performances in April. (We plan on these performances unless we hear otherwise) --------------- Thursday, April 9th @ 7pm - Comforts of Home Senior Living (across from Post Office) AND Thursday, April 16th @ 7pm - Red Cedar Canyon Senior Living Center
-Monday 5:30pm Class - Ballet -Tuesday 4:30pm - Blueberry Pie -Monday 5:30pm - Tap -Wednesday 4:15 - Ballet
-Thursday 6:00 - Ballet I (meet at the home studio at regular class time, in costume, to stretch and run through the dance before the performance). -Thursday 5:45 - No Excuses (you will have your class time as usual, and then go to the performance space) -Saturday Annie - Both Numbers ---------------- Thursday, April 2 @ 7pm - Comforts of Home Senior Living (across from Post Office) AND Thursday, April 30 @ 7pm - Red Cedar Canyon Senior Living Center -Thursday 4:45 Tap -Tuesday 5:30 - Ballet II -Thursday 4:45 -Ballet -Tuesday 6:30 - Hip Hop II -Wednesday 5:30 - Litta Bitta -Saturday Annie - Both Numbers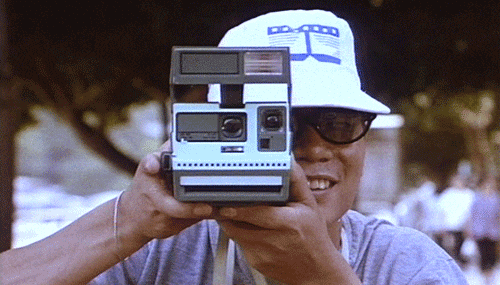 SAY CHEESE!!
Picture week will be May 4-7 during normal class time. Thursday classes will meet at the 2000 O'Neil studio, not the home studio.
Pictures will be $30/student/class for 1 high resolution digital download group and 1 individual photo.
**There will also be a show and share this night after pictures for all classes.**
A REMINDER THAT THERE ARE NO CLASSES THE WEEK OF 3/23-3/28 DUE TO SPRING BREAK!
ENJOY THE TIME OFF WITH YOUR FAMILY!
**We WILL continue to hold classes as normal due to the coronavirus, if there are any changes we will update you immediately via email and social media. As always, do what you think is best for your family.
If you choose not to attend classes there is always Dance on Demand!
**EARLY BIRD RATES EXPIRE TODAY! DON'T MISS YOUR CHANCE FOR A DISCOUNT!**
We have a new summer program at TDH and you're going to LOVE it!!
This summer at The Dancing House we're starting a new program. By registering for a summer class you will be purchasing a "pass" to attend any/all summer technique classes in your age group. AS MANY AS YOU WANT!!
WAIT...IT GETS BETTER...
If you purchase a "pass," by registering for a class, AND you would like to sign up for a summer camp, you will receive the camp at 1/2 price!! YEP! 1/2 price!!
Only interested in the camps? No worries, I have a deal for you too!
First camp registration per student is at regular price, any additional camps for that student will be 1/2 off!
THERE'S MORE!!! If you register for a class or camp by TODAY March 15 you will receive a $25 discount!! That's right, class "pass" registration is only $125 and camp registration is only $100 if purchased ON OR BEFORE March 15....better hurry and pick out your class/camp today!
CLICK HERE TO REGISTER FOR SUMMER
Summer Camps & Classes run from June 15 - August 21. No Classes the week of June 29th.
OH! And remember. Dance on Demand is always a great option if those class times or dates do not work for you. Students of all ages 13+ can learn online. Whether they are starting out, or wanting to grow their technique. You can try your 2 week trial by Clicking HERE!
Have you listened to
IN THE NITTY GRITTY?
Are you a mompreneur?
I think you'll love my new podcast...
Life is full, busy, messy, rewarding, challenging, ugly, scary, and oh - so not perfect.
But the dreams we have are wildly vivid and together - we are going to make them our reality. So hoosh up your leggin's ladies, grab your coffee and let's get real!
CLICK HERE to listen to the latest episode.
Looking for athletic clothes that are cute, comfy, and affordable?!?!? Look no further!!
ZYIA Active is an active lifestyle brand. It is also a culture that believes in embracing activity with excitement, vigor and delight. We feel that pushing your body and mind is easier and more fun with friends and family. Our mission is to inspire and uplift by making activity a fun and essential part of life.
Looking for the perfect leggings for the gym, sports bra for yoga or the perfect joggers to just lounge in while running errands then we've got you covered. New items are launched weekly.
Most of the fabrics that Zyia uses are 4-way stretch fabric to help with stretch ability, compression, form, fit and comfort. Zyia also understands that there is so much more than that to good activewear and is always improving and investing in innovation and technology in it's fabrics.
High quality athletic clothing at affordable prices...who doesn't want that?!
Visit my website at www.myzyia.com/thedancinghouse for more amazing products.
You can also message me at 651-470-4846 or email me at melissa@thedancinghouse.com and I will personally take care of your needs.
There is also a limited stock of items in the boutique area of the studio. If you see something you like but it's not in your size let me know and I can order it.
SOOTHE MINERAL SUNSCREEN SPF 30
Spring break is on the horizon. For many of us that means enjoying the spring sunshine and melting snow...for others it means trips to warm, sunny destinations. Make sure you pack the sunscreen!
Our sun protection products help defend your face and body against the damaging effects of UV rays, which can exacerbate existing skin concerns and cause excessive pigmentation, fine lines and increased sensitivity.
This broad-spectrum SPF 30 sunscreen is designed for sensitive skin and contains only mineral-based sunscreen ingredients that help defend against skin-irritating UV rays. The lightweight formula absorbs quickly as it calms, soothes and minimizes the appearance of visible redness. $43
For more amazing products visit
my website at
www.mamax5.myrandf.com
Looking for something specific? I'm happy to help!
Message me at 651-470-4846
The Dancing House
thedancinghouse.com
73 Tribute
and
2000 O'Neil
call or message me at 651-470-4846
Melissa@thedancinghouse.com
"Melissa is a wonderful instructor. She's so good with kids (and adults). She's clearly a talented dancer, teacher and a kind human. My daughter just completed the Mary Poppins Camp with her and it was a magical week that included a visit from Mary herself. My daughter left the experience excited to take more classes. I would highly recommend The Dancing House."
-Ashley Burt
#summercamps #adultclasses #onlineclasses #studentofthemonth #zyiaactivewear #zyia #RodanFields #summercamps #Summerclasses