We're Back!!! And 2020 is OVER!
I don't know about you, but I've been waiting a LOOONNNNGGGGG time to say that, so I'll say it again...2020 is OVER!!!
See ya, goodbye, so long, fair well, I hope to see you back NEVER!! Ok, so maybe I'm being a little dramatic or maybe you feel the same way. This was a year that NO ONE will ever forget. As we look ahead to 2021 my hope for you all is that what you've taken away from 2020 leads you into a year of full of gratitude, joy, kindness, but most of all peace. May we all move forward as stronger, more resilient, understanding people and never take for granted those we have missed so very much.
So here's to a Happy New Year!! From all of us to all of you!!
We're doing a happy dance...

The Dancing House has been issued a grant, check out how this could help you pay for dance!
Winter class offerings start THIS WEEK

...check out our new 8 week sessions, they start THIS WEEK and it's not too late to register for all fitness and monthly classes
Interested in online music lessons...

we have the perfect opportunity! Check out the information below
New Events happening at The Dancing House...

keep reading to see all of the latest
Musical Theatre at The Dancing House...

featuring what we'll be doing this next week! I'm a bit giddy!
Classes from home on your own time...

Check out Dance on Demand! A NEW platform making Dance on Demand an even more awesome experience!
January Birthday's...

see who's celebrating their birthday this month at The Dancing House
Birthday Party? or need a place to rent for your next event? ...

check out TDH!
Wondering what's going on near you...

check out Get Out and Try!
Looking for some great activewear...

check out Zyia
Need some amazing skin care products...

check out Rodan and Fields
Did you know Melissa is also a business coach...

scroll to the bottom to check out what she does and listen to her latest podcast
WINTER SESSION IS STARTING THIS WEEK! CHECK OUT ALL OF OUR GREAT CLASS OFFERINGS! REMEMBER...ALL OF OUR CLASSES ARE NOW OFFERED IN PERSON AND VIRTUALLY!!


New 8 week sessions start the week of January 3, 2021.
Click here to register or email Karen at hello@thedancinghouse.com










People are loving our Adult dance and fitness classes! Come check them out for yourself!!






People are loving our Adult dance and fitness classes! Come check them out for yourself!!












At The Dancing House it is our TOP priority to keep our students safe. Here is how we plan to do it for in person winter classes;
Class sizes will be limited to 15

Students will be asked to have their own dance bag that carries their own shoes and water bottle.

Hand washing will be enforced upon entrance and we will have hand sanitizer available throughout the studio.

The studio will be wiped down each day, including barres, mats, chairs, hooks, and door knobs.

The studio will be professionally cleaned each weekend.

As always, if you/your child is not feeling well, please do not come to class.
Please note: The Two Too Cute classes and the VIP and Me classes are held at the 73 Tribute location.


If you would like to order dance attire or shoes please click here. There are some shoes available to borrow at the studio but we have a limited supply.
Interested in music lessons for yourself or your child but finding
them difficult to find due to our current circumstances?!?
We have the solution....
The Dancing House is now offering online music lessons.
Choose from piano, voice, guitar, violin, and many many more!
What you will get is...
A wide selection of highly qualified teachers so you can find the perfect fit.

The Secure Video Lesson Platform gives you the best online teaching experience

No registration fees, flexible make-up lessons and rescheduling and month to month lessons with no long term commitments or cancellation penalties. 

Only $29/lesson

Guaranteed satisfaction with your choice of teacher. If the teacher you choose isn't working out you can pick another one.

The Secure Video Lesson Platform gives you the best online teaching experience

Piano, vocal, guitar, violin and many more lessons available for students of ALL ages


With current circumstances being what they are, in person lessons are becoming more and more difficult to find. This is a safe, secure, and guaranteed way to take music lessons from the comfort and safety of your own home. It will also save you on travel time because, let's face it, we're already strapped for time! Not to mention the financial savings. For anyone who has paid for music lessons before you know they aren't cheap! $29/lesson is an extremely reasonable price for this high level instruction.


Click here

to visit our website for more information.


Check out some Events at The Dancing House....
Our Wednesday Wiggles classes are HUGE success!!
Wednesday January 27, 2021 from 11:30-12:15pm you

must register below to hold a spot.
This is a FREE class for kiddos ages 2-5!
It will be held on the last Wednesday of every month!
And we didn't forget about the mama's (or whoever brings a child to class)
On this day only you will be able to order Zyia Active Wear and Rodan and Fields products at cost!
This is a great way to purchase high quality items at a discount. Don't miss out!


(Not sure what Zyia or Rodan and Fields are...keep reading to find out)
AND OUR NEWEST EVENTS, JUST ADDED...


This event is a client favorite! (And secretly, mine too.) This event is for my mamas. Some time for you to take a bit of time for you. To nourish your heart and soul through a restorative a.k.a. gentle yoga class and then genuine connection through great company and conversation.


Grab your ticket and take a moment for you.


Bring your own yoga mat if you have one, otherwise we have a limited supply at the studio.
To RSVP email hello@thedancinghouse.com


Next Drop and Go Date Night happening January 29th, 6-9pm!
Need a night out?!? Who doesn't!! We've got the kiddos covered! Drop them off at the studio (2000 O'Neil Rd) from 6:00-9:00pm and they will enjoy an evening of dance, games, and activities. Or they can bring their own things to do! Pack a bagged dinner, a beverage and they're all set!


When: January 29th, 2021
Time: 6:00-9:00pm
Where: 2000 O'Neil Rd
Who: Kiddos ages 3-12 (must be potty trained)


NOTE: There must be at least 5 kids registered for this event to take place. You must be registered by Wednesday the week of the event.


Click here to register (please register each child separately as we are limiting space to 20 kids)
This is going to be FUN!!


MUSICAL THEATER!!!
It's my Favorite Class! (and yes, I say it about all of them!)


We're going to have fun with the last 90 seconds of this song!
"Love thy Neighbor" from The Prom.


There is still time to register for this class. Students need to be 7yrs. old but can be as old as 18yr.


How often do you have the best intentions of working out?
You know you should - but there's a list of things calling your name? The house needs cleaning, kids need running, dinner needs to be made.
So YOUR self care ends up on the bottom of the list. Not to get done.
Again.
You know the saying, "When mama isn't happy, no one's happy."
It's so easy to make an excuse that you can't do it because of time or your ability.
But You CAN!
Dance on Demand sets you up for success. Don't take my word for it, grab your 1 week FREE inside the membership to see first hand how fun and easy Dance on Demand is!
Or better yet, join the growing community of people learning to dance online! Classes in Tap, Ballet, BoogieFit, Yoga & Fitness. Membership starts at $57/month. CLICK HERE to start your membership.


As a member, you can take advantage of live streamed classes! Email hello@thedancinghouse.com to get Login Information.
There is no better time than right now to give it a try! CLICK HERE to start your 1 week FREE trial.
Need a bit more convincing? Try out this 10min. stretch lead by Leslie!




Did you know that Melissa is also a Business Coach??


Want to learn more about what Melissa does as a business coach?

Click here

to visit her website and read what people are saying about her.


Or listen to her latest podcast to hear what great business tip she has for you this week!

Click here

for podcast. This episode may raise some feathers, you've been warned!!


Better yet, join Melissa at her next coaching event, Rebel Women, you don't want to miss this!!
Rebel Women🤘🏼
for bossbabes who don't play by the rules
For my badass women who want to not only crush it in their businesses, but also with their most important VIPs.
Lead by Melissa Rose, this event promises to be like none other that you have been to.
It will be ENTERTAINING, EDUCATIONAL & EMPOWERING.
Basically, you won't want to miss out. 😉
Seating is limited, so we'll have a virtual option as well.
This months topic is "Killer Confidence"
It's January 2021.
We've set the goals. And honestly they scare us. (Which is exactly what they should do.)
So we need to lean in, head down and attack them with confidence.
How do we get that so called confidence, when we don't feel it consistently? We can't just feel confident on a good hair day. So how do we own it daily?
In this workshop we're going to dive into Clarity + Consistency so that Confidence is exuded in all you do!
So grab your ticket and then tell your business bestie - because great women support, refer and encourage each other!
Come! Be part of a movement!
CLICK HERE TO GRAB YOUR TICKET!
Friday, January 15th, 2pm-3:30pm @ 2000 O'Neil Rd., Hudson WI 54016 or Virtually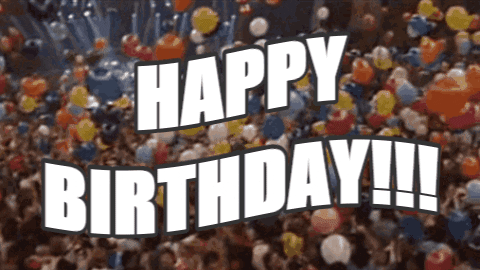 JANUARY BIRTHDAY'S AT THE DANCING HOUSE...


Elliotte McCabe Izabella Hannack Lily Estrella Audrey Colson Vayda Wahlberg Tenna Pettis Arlene Boll Evalyn Rhy Bibi Gefre


From all of the us at The Dancing House to all of you, we wish you a VERY Happy Birthday!!


LOOKING FOR A GREAT VENUE FOR YOUR CHILD'S BIRTHDAY PARTY??
LOOK NO FURTHER!
The Dancing House is the perfect place!
Packages are available Saturday afternoons for 1.5 hours

Cost is $250 for 10 children ($8 each additional child, Birthday Child is FREE!)

Party includes — Set up, clean up and everything in between, including: invitations, decorated party room, party favors and all paper products!
You just bring the cake, juice and the kids!
Pick from these 3 Themes:
Frozen Party is a beautiful birthday world filled with fun, friends, and Frozen! Guests will have a wonderful experience as they twirl and sparkle to their favorite Frozen themed music.
Princess Party: The little star with big dreams! Your little ballerina and her party friends will twirl the day away.
Glow Party: Hip Hop
Let's dance the day away in the dark to today's current hits and dance moves. Glow sticks will be provided for a high energy hip hop dance party!
Please email melissa@thedancinghouse.com to request a party at TDH.
*BONUS* If you are a currently enrolled family at The Dancing House, you will receive a $25 credit towards the party.
If you would like to rent TDH for a personal event, please email melissa@thedancinghouse.com
Rental fees are $75/hour or a day rate of $300.
Wondering what's going on near you? Check this out...
Looking for events in The St Croix Valley area but not sure where to find them? Look no further! Get out and Try has all of the latest and greatest events in the area. Whether you're looking for shopping, dining, hiking, classes, music so and much more, Get out and Try will tell you where to find it!


Click here

to see what's going on near you!


Don't have time to scroll...

Click here

to listen to the podcast!! That's right, just listen to everything that's going on around you!




Looking for athletic clothes that are cute, comfy, and affordable?!?!? Look no further!!
ZYIA Active is an active lifestyle brand.

Looking for the perfect leggings for the gym, sports bra for yoga or the perfect joggers to just lounge in while running errands then we've got you covered. New items are launched weekly.
Green Fizz Vibrations Light n Tight Hi-Rise 7/8 24"
As a foundational wardrobe piece, it's hard to imagine a legging more useful than our Vibrations Hi-Rise series. The subtle texture adds an exciting twist that still works with other prints and solids. And of course, the high-performance features always pair perfectly with every workout.
The fitted design and high-quality fabric contours to your shape, accentuating your muscle tone without revealing the color of your undies. Bend, flex, jump, and twist. These leggings stay in place for a frictionless, effortlessly flattering look. The high waistband sits right at your belly button, offering a sleek profile and a supportive feel. Durable, anti-chafe seaming stands up to wash after wash.
$69
Get this, and any other Zyia item, at cost by joining us at a Wednesday Wiggles class. Next class is January 27, 2021 @ 11:30




DID YOU KNOW ZYIA ALSO HAS CLOTHING FOR MEN???
Men's Navy Copper Charged Long Sleeve


No... he's not for sale 😉


A good workout means a good sweat. So we designed this shirt to help you stay cool, dry, and smelling fresh. Thousands of tiny perforations throughout the entire back panel let air flow freely and sweat wick away with greater efficiency. Copper-infused fabric stops odor-causing germs from taking hold. Best of all, only you will know the holes (or the copper) are there. To everyone else, you'll just seem like a remarkably chill guy.
Ultra-soft fabric and seamless construction mean this top won't chafe your sides—no matter how many miles are on your training schedule. Reinforced neck cuffs hold up to wash after wash while long sleeves offer additional sun protection.
$64
Get this, and any other Zyia item, at cost by joining us at a Wednesday Wiggles class. Next class, January 27, 2021 @ 11:30am


DON'T FORGET THE KIDDOS!!




Girl's Freshness Racer Tank


This racer-style tank hugs you in all the right ways, cradling you with the gentlest compression. When you want to focus on your workout and not the tugging and pulling of your attire, this is the top for you. The soft, seamless fabric reaches down to your mid-hip for a stay-put fit you won't have to think about. Moisture-wicking and anti-chafing material keeps you dry and comfortable, even through a long-lasting workout. Its fitted, seamless construction may leave you wanting to wear this well beyond your workout—and with its fashionable look, why not?
$25






You can also message me at 651-470-4846 or email me at melissa@thedancinghouse.com and I will personally take care of your needs.
There is also a limited stock of items in the boutique area of the studio.


THIS BLOG BROUGHT TO YOU By:
The REDEFINE Regimen
Let's REDEFINE 2021 with a new routine!
Softens, exfoliates and moisturizes skin to minimize pores, smooth lines + wrinkles and define facial contours to promote firmer, younger-looking skin
$164.00 originally
That's 20% off retail value if you act quickly!!
For more amazing products visit my website at www.mamax5.myrandf.com
Looking for something specific? I'm happy to help!
Message me at 651-470-4846
The Highlight of Your Week!
73 Tribute Ave.
and
2000 O'Neil Rd. Suite 100
Hudson, WI 54016
melissa@thdancinghouse.com
651-470-4846
"I wanted to get back in to dance and checked out some options and stumbled across The Dancing House. Melissa is amazing - her upbeat and positive energy is incredible! I was nervous to jump back in to dance after so many years, and the class made me feel so welcome it took away the nerves right away. After one class I was hooked! Each month is something different and fun, and an amazing workout!! Definitely the highlight of my week!! :)
-Mackenzie Martin