5 Reasons Everyone Needs to Dance
Congrats to Kelsey John! 
A huge thank you to our recital sponsors: Autumn Enloe, Leadership Martial Arts, Croixview Family Chiropractic & Healthy in the Valley. 
We love dancing! 
In fact we believe it should be "The Highlight of your Week!"
Our next session starts February 21st and if you didn't already love to dance, or want to dance, or need to dance, here are 5 reasons why everyone should crank up the music!  
Watch this short video where I share 5 reasons Dancing is so awesome!
Could not find video with ID 6041495. Maybe it was deleted?
Dancing is a primary need.
Dancing is natural. If you ask a child to dance, they often will move immediately to the music. It's one of the biggest reason we focus on teaching littles here at The Dancing House.   

Dancing will increase your self-confidence.
People often think that those with no rhythm should not and cannot dance. But that's false! Anyone can learn to dance by taking classes regularly online or in person.  The main reasons come down to self-consciousness and muscle memory. But the truth is, these will develop overtime! Take a few ballet classes or learn a tap sequence and start walking taller.  Or experience the first time "performing" in class or on the stage, and feel the confidence exude out. 

Dancing increases the mind and body connection.
If you're ever feeling down, crank up the music and dance! The physical movement you participate in while dancing is known to reduce stress, anxiety and depression. It helps our mind and body to feel more connected and classes encourage our social bonds, which are proven to uplift our mood and change our overall state.

Dancing benefits your overall health and wellness.
What's amazing about dance is that it works your body from all planes, including lateral and rotational, which turns on and conditions all muscles.  So basically, you'll find muscles you didn't know you had! It offers an endless amount of benefits on your overall health as it's a great way to stay in shape and improve the strength of your heart and lungs, and psychological well being. The strength and endurance gained through dancing will help keep your energy levels high, and tone and strengthen your body throughout! 

Dance improves brain performance. 
Scientists have found that the areas of the brain that control memory and skills, such as planning and organizing, improve with exercise like dance. Dance is also attributed to developing concentration levels, good listening, language comprehension skills and increased focus through movement. Dance is one of the unique movement modems that require you to focus on both the constant changing of movement and recalling moves and patterns.

Check out what else is going on at TDH!  
And just like that...January is OVER!!
Our next recital is right around the corner and we can't wait to see what our dancers have in store for us this session! If your child is participating in the recital on February 12th, you should've received a handout during last weeks classes with your dancers show time and costume information. Families were also sent an email with the same information. If you have questions PLEASE reach out and ask hello@thedancinghouse.com or call/text 534-544-3030. 
---
Wondering what's going on at The Dancing House...??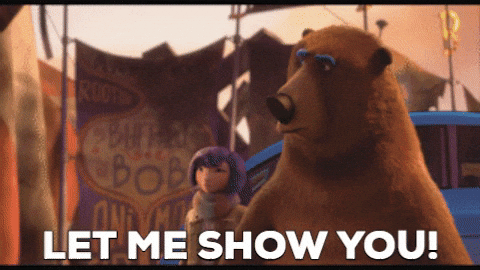 ---
Baby, it's cold outside so come on in and dance!!
There's no better time than NOW to have your kiddo try a new class!
Or better yet, YOU try a class! Yes, adults like to dance too!! 
CLICK HERE TO VIEW OUR SESSION 4 SCHEDULE
CLICK HERE TO REGISTER FOR SESSION 4
or email hello@thedancinghouse.com and we will help you register.
Have a question? We have the answer, just shoot us an email!! 
ENROLLMENT FOR SESSION 4 IS OPEN!!
February 21-April 9 (No classes the week of March 14-19)
You'll want to register NOW! Classes start soon and we are keep our class sizes small to give more personalized attention to our students!
What's Included in Your Six Week Registration?
✨Free TDH T-shirt when enrolled in your first session for Child students 
✨Free Access to Dance on Demand for Adult Students
✨Class options for ages 2+
✨Convenient 6 week sessions
✨Class sizes limited to 12 students
✨Tap or Ballet shoes to borrow if needed. Or you can purchase your own with our discounted link. 
✨Two FREE Tickets to the Recital at end of each 6 week session
✨Multi-Class Discounts
✨No stress Recital Costumes
✨Birthday Gift from Knokes Chocolates
✨First access to all master classes
✨Parent waiting and view area
✨Refer a friend and you both receive a $50 TDH gift card
Do You have discounts if I register my student for multiple classes?
YES!  
For example:
$20 off your 2nd class (Ballet is $115, Hip Hop is $80)
$30 off your 3rd class (Ballet is $115, Hip Hop is $90, Tap is $80) $50 savings
$40 off your 4th class. (Ballet is $115, Hip Hop is $90, Tap is $80, Jazz Lyrical is $70) $90 savings
$50 off your 5th class. (Ballet is $115, Hip Hop is $80, Tap is $80, Jazz/Lyrical is $70, Musical Theatre is $75) $140 savings
 To register for the entire year you must register for each session (there are 5). Payment is due at the beginning of each 6 week session. 
As always reach out if you have any questions or if you need help registering, we are happy to help!
 "My 10 year old daughter loves this place!! She learns great moves and can't wait to show me what she learned! She always has a fantastic time!"     
~Julie Myster 
---
---
The Dancing House was featured in the first edition of "Healthy in the Valley" 

The Area's Best Wellness Providers & Resources in the St. Croix Valley All in One Place!
In this first edition of "Healthy in the Valley" you'll find ten exclusive offers just for you from small businesses in the valley that promote health and wellness. 
Grab your FREE copy and take your health to the next level.   
Does your business want to be a part of Health in the Valley? email hello@healthyinthvalley.com for more information.
---
Hudson area public library and The Dancing House are offering a fun time for kiddos - and it's FREE! The second Monday of every month Music and Movement with The Dancing House!!
February 14 @ 10:15-10:45
The Dancing House, 2000 O'Neil Rd
Geared towards kiddos ages 2-5 (everyone is welcome)
FREE
Click Here to Register for this FREE event
---
Hip Hop Master Class is BAAAACCCCKKKK!!!!
Miss Sophia is IN THE HOUSE!!!

 with Hudson Raidaire Captain Sophia Huber
This is an intermediate to advanced Hip Hop class for ages 10yr. +
The class will include a warm up and learning a sassy, fun hip hop combo.
Taught by Miss Sophia Huber, Varsity Raidaire and Hip Hop extraordinaire!!
•••

Dates: Wednesdays
March 30 and April 27
Time 7:45-8:30pm
The Dancing House

Tickets are $15
---
FEBRUARY BIRTHDAYS

Violet Stiles     Ember Peterson     Addison Albright     Elsa Haslund     Caroline Cari     Reese Seiler   
Ella Tollefson     Jacobi Davis     Elliana Mroz     Elsa Mroz 
---
The Dancing House is the perfect place to Host Your Birthday Party
Packages are available Saturday and Sunday afternoons for 1.5 hours 
Cost is $250 for 10 children ($8 each additional child, Birthday Child is FREE!) 
Party includes — Set up, clean up and everything in between, including: invitations, decorated party room, party favors and all paper products!
The Dancing House is also available to rent by the hour for any event. Email Karen at hello@thedancinghouse.com for more information
You just bring the cake, juice and the kids!
CLICK HERE TO LEARN MORE! or contact Karen at hello@thedancinghouse.com to check for availability.
---

**WE ARE ESPECIALLY LOOKING FOR HIP HOP and TAP INSTRUCTORS!!**
*A strong education in tap, ballet or hip hop. A dance major or minor would be ideal, but is not necessary. However, a resume that includes prior dance experience is a must, prior experience with children is ideal.
*Strong memorization skills to memorize curriculum, names of students and parents.
*Excellent communication skills via phone and face to face
---
We are looking for sponsors for our Recital and Events!
See what we can do for you...

SPONSORS for The Dancing House Events and Rebel Women Events

Bronze

$100/event or $500 for the year of sponsoring the same event.  (Guaranteed 4 Events)
Gets their logo on all graphics, 
Name of business is sent to our email list 
Event is mentioned on our blog with business being mentioned
Silver
$250/event or $1000 for the year of sponsoring the same event. (Guaranteed 4 Events)
Gets their logo on all graphics, 
Name of business is sent to our email list 
Event is mentioned on our blog with business being mentioned
Facebook Live taken at their venue on the TDH page
Logo in our Recital Program
Gold
$500/event or $2000 for the year of sponsoring the same event
Video will be shared on IGTV, Stories, Posts
Video will also be uploaded to Youtube
Video will be shared in blog
Gets their logo on all graphics, 
Name of business is sent to our email list 
Event is mentioned on our blog with business being mentioned
Facebook Live taken at their venue on the TDH page
An opportunity to introduce yourself at event.
Logo in Recital Program
Logo on T-shirt
Email list of event participants is shared
Contact Karen at hello@thedancinghouse.com 
---
Did you know that Melissa is also a Business Coach??
Catch the Latest Podcast HERE.
---
THIS BLOG BROUGHT TO YOU BY:

What it is: Save 20% on Total RF Serum when bundled with Recharge Regimen! Energize millions of surface skin cells by 200% to address all key signs of aging , plus supercharge your skin's natural defenses.
KEY BENEFITS: Revitalizes skin while defending against environmental aggressors and defends against visible signs of stress.
KEY CONCERNS: Wrinkles, Loss of Firmness, Fine Lines, Uneven Skin Texture + Tone, Dullness, Dry Skin, Visible Pores, Lifting, Sculpting, Tired-Looking Skin
$272
For more amazing products visit my website at https://mamax5.myrandf.com/
Looking for something specific? I'm happy to help!
                                                       Message me at 651-470-4846
---
73 Tribute Ave.
and
2000 O'Neil Rd. Suite 100
Hudson, WI 54016
melissa@thdancinghouse.com
651-470-4846
"The staff are incredibly sweet and they took such great care of the kids! The pricing is also affordable compared to so many other places. We did the Frozen II dance camp and our daughter had a blast! She's already begging to go back and learn more dances with Ms. Melissa and Ms. Rachel and we will be going back!"

~Jessica Sommerfield