Did You Know🤷🏼‍♀️
Here's what's happening at TDH...
---
DID YOU KNOW?!
The Dancing House has 2 (optional) Recitals this year!

December 10 @ 2pm & 4pm 

May 20 @ 2pm & 4pm

Both six week sessions, and monthly classes will participate in the recital.

Monthly classes will be sized for costumes the first week of class and payment will be due October 1st.

The same costume will be used in BOTH recitals.

Six week session classes will borrow costumes from TDH at no additional cost. 🙌

We are offering TWO new classes at TDH this season

2-5yr Music and Movement

This class is geared towards boys and girls ages 2-5yr. This class is more of a free form class with somewhat less "structure" and more "play." A time to learn musicality by using props, music, play, and lots of movement.

Adult Jazz/Lyrical

In this class we will explore the ever popular styles of Hip Hop and Jazz with some high energy dance moves that will make Beyonce jealous!! Let's Go Ladies!! 💃🏻

You can take your first class for FREE

The Dancing House was rated "Best Place for Kids," in St Croix Valley

The Dancing House is the top rated and reviewed dance studio in Hudson

We offer small classes sizes for more personal attention
---
FALL CLASSES ARE ALREADY FILLING!
REGISTER TODAY TO SAVE YOUR SPOT!!
Classes Start September 12th
CLICK HERE TO VIEW OUR FALL SCHEDULE
 What's Included in Your Registration? 

✨Free TDH T-shirt when enrolled in your first session for Child students 
✨Free Access to Dance on Demand for Adult Students plus virtual option for Adult classes
✨Make up class options for all students
✨Class options for ages 2+
✨Convenient 6 week sessions (ages 2-7 and Adult Classes)
✨Class sizes limited to 12 students
✨All school Recital December 10th at 2pm or 4pm AND May 20th at 2pm or 4pm. 
✨Tap or Ballet shoes to borrow if needed. Or you can get your own at our new Dancewear Boutique PRIMA!
✨Birthday Gift from Knokes Chocolates
✨Parent waiting and view area
Do You have discounts if I register my student for multiple classes?

YES!  
For example:
Both Monthly and Six Week Session Classes Are Included in Our Multi-Class Discount
For example:
10% off your 2nd class (Ballet is $79/month, Hip Hop is $62.10/month)
20% off your 3rd class (Ballet is $79/month, Hip Hop is $62.10, Tap is $55.20/month)
30% off your 4th class (Ballet is $79/month, Hip Hop is $62.10, Tap is $55.20, Jazz Lyrical is $48.30/month) 
As always reach out if you have any questions or if you need help registering, we are happy to help!
 "My 10 year old daughter loves this place!! She learns great moves and can't wait to show me what she learned! She always has a fantastic time!"      ~Julie Myster
---
Did you purchased a summer pass this year? Consider writing a positive review? 
We love feedback from our families, it's what help us grow.  We'd specifically love to hear what you thought of our summer passes.
Were they flexible for your families busy schedule? 

Were the teachers amazing?

Was the class content consistent...PLEASE let us know by posting a review! 
Click Here to submit a Google Review
Thank you in advance! 
---
We are so excited to have Hudson's own Dance & Movement Boutique inside of The Dancing House!
Prima Dance and Movement Boutique is a one stop shop for all your dancewear needs.  Prima carries shoes, tights, leotards and accessories in toddler through adult sizes.  We provide an excellent selection in a comfortable environment!
Order your dance attire packages here at the Open House on August 25 from 4:30-6:00
Store Hours: 
Monday - Tuesday: Closed
Wednesday: 11-7pm
Thursday: 11-7pm
Friday: 11-7pm
Saturday: 11-5pm
Sunday: 11-3pm
---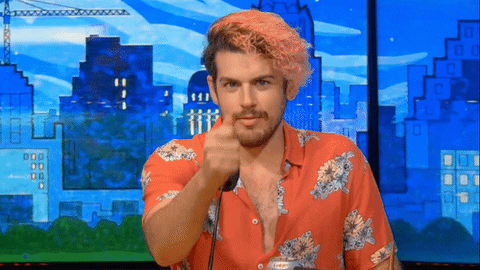 AUGUST 25, 2022
OPEN HOUSE 4:30-6:00PM
⭐ Tour Studio  ⭐Meet Instructors  ⭐Purchase Dancewear at PRIMA ⭐Get Sized for Costumes  ⭐Stay for ice cream
---
We're Hiring!!!
*A strong education in tap, ballet or hip hop. A dance major or minor would be ideal, but is not necessary. However, a resume that includes prior dance experience is a must, prior experience with children is ideal.
*Strong memorization skills to memorize curriculum, names of students and parents.
*Excellent communication skills via phone and face to face
"Miss Melissa and the other teachers are amazing. My kids started with dance camps this summer, ages 7 & 10, with a love for dancing but no previous experience. They had a blast connecting with new friends, seeing moves from guest artists, crafting, snacking, and of course learning their new dances. They admired their teachers and wanted to make her special gifts in return :) Melissa helps the young dancers learn discipline, physical strength, coordination, kindness and joy." ~Natalie Ulrich
---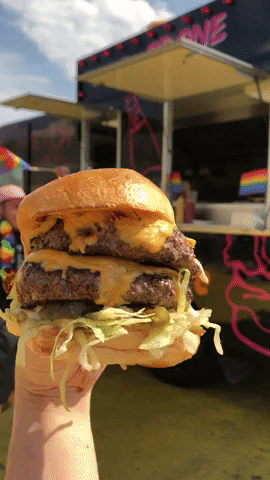 Didn't plan dinner?? No problem! We've go you covered! Join us every Thursday this summer in Heritage Greens Neighborhood for Food Truck Thursday 5:30-7:30
A place where local businesses are working together to bring community closer together! It's going to be a blast!
 August 18th - iPierogi
August 25th - Pita Pit
---
Check out who's having a birthday this month.....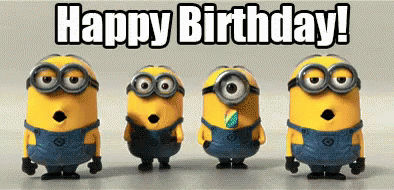 Piper Wilkowski    Natalie Barnard    Adele Tigen      Evelyn Gillis    Brooklyn Meyer  Eliza Kassekert    Nevaeh Tillman
 Katelyn Schalla    Tali McMullen     Evelyn Kimmel    Annabelle Van Nurden   Tegan Wiersma   Charlotte Peltier   Isla Schmidt   Reagan Rosewood
Eliana Miraldi   Kendall Wildman   Jessica Reeves   Jameson Bischoff   Adelyne Hinnenkamp   Rana Kuebker   Elliana Lardinois   Eloise Johnson   
Ivy Reese   Mikaela McLean   Riona Ellingboe
Looking to plan a birthday party?? 
The Dancing House is the perfect place!
Packages are available Saturday and Sunday afternoons for 1.5 hours 
Cost is $250 for 10 children ($8 each additional child, Birthday Child is FREE!) 
Party includes — Set up, clean up and everything in between, including: invitations, decorated party room, party favors and all paper products!
You just bring the cake, juice and the kids!
CLICK HERE TO LEARN MORE! or contact Karen at office@thedancinghouse.com to check for availability.
---


Looking for athletic clothes that are cute, comfy, and affordable?!?!? Look no further!!
ZYIA Active is an active lifestyle brand.
Light Camel Hermosa Cinch Romper
Summer was made for rompers and we made this romper for summer. From beach walks to brunch and everywhere in between, this stretchy one-piece will have you surrounded in breathable, silky comfort. The flirty criss-cross back perfectly showcases your favorite sports bras, while two cinch cords let you dial in the perfect, flattering fit.
Powdery soft exterior, silky interior.
Breathable, four-way stretch fabric.
Zipper entry.
Open back for added ventilation.
Two deep front pockets.
Two faux chest pockets.
Two cord lock cinches.
Care: Machine wash, cold. Air dry.
Fits true-to-size.
Fabric: 68% Nylon, 32% Spandex.
Available in Sizes: XS-XXXL.


$65
Pink Blush Premium Tour Weekend Backpack

If you're looking for an up-for-anything sidekick, you can't go wrong with this full-featured backpack. With its well-placed pockets, padded device sleeve, and hidden passport pocket, it truly has a place for everything. In addition to a gorgeous style, we included all the convenience features—like a roller bag sleeve. Best of all, it perfectly matches our Weekend Duffel and Lanyard Wallet series. Now that's a trio primed for stylish travels.
Smooth exterior.
Zippered Exterior Pocket, 8.5"x6"
Padded adjustable straps.
Rollerbag sleeve,
Hidden passport pocket.
Two 5" high side pockets.
Oversized zipper pull cords.
11" W x 5" H (28cm x 12.7cm) zippered interior pocket.
11" W x 9" H (28cm x 22.8cm) interior sleeve.
11" W x 14.5" H x 4.5" D (28cm x 36.8cm x 11.4cm).


$85
Call/text Melissa anytime (651-470-4846) to place an order.
---
THIS BLOG BROUGHT TO YOU BY:
SOOTHE RESCUE MASK
Get a spa experience at home. This barrier-boosting face mask instantly delivers softer, smoother, fresher-feeling skin while calming sensitivity + visible redness over time.
Size: 50 mL / 1.69 Fl. Oz. U.S.Typical Use: 2-3 times weekly
KEY BENEFITS:
 Instantly calms skin, reduces visible redness and neutralizes irritants for softer, smoother-looking skin
SKIN CONCERNS:
 Visible redness, Uneven skin tone, Dry and irritated skin
Wake up your look. Brighten + hydrate the skin around your eyes with our illuminating gel cream to reduce visible dark circles and under-eye puffiness over time.
KEY BENEFITS: Nourishes and refreshes the eye area by brightening, hydrating and improving appearance of under-eye puffiness
SKIN CONCERNS: Dark circles, Puffiness, Dry under-eye skin, Thin and fragile skin around the eyes
$45
For more amazing products visit my website at https://mamax5.myrandf.com/
Looking for something specific? I'm happy to help!
Message me at 651-470-4846
---
73 Tribute Ave.
and
2000 O'Neil Rd. Suite 100
Hudson, WI 54016
melissa@thdancinghouse.com
651-470-4846
"My 12 year old daughter is thrilled to be at The Dancing House taking ballet! She will tell you that the staff is so kind hearted and make class fun. She has been in dance for years and is so happy she took a chance on a new studio, it has been a wonderful experience!"

~Rebecca Austin