10 Things to Do This Month!
Do you love January?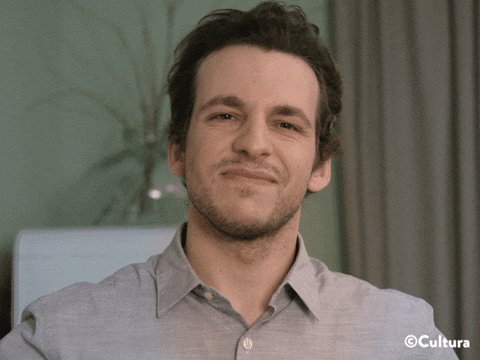 Not to be negative... but I'm not the biggest fan.😏
The month feels super long and the days are super short. I live in my jacket most of the time but try to remain positive by saying, "At least the sun's out!" when I can't feel my fingers or toes.  Anyone else? 🙋‍♀️
However we're already halfway through!  (See... always positive!)
And what helps me make January go faster is looking forward to something! 
So if you aren't living at the hockey rink, ski hill or have a senior on the high school dance team, I have a list of 10 events, places or things to do to get you excited about January - And before you know it warmer temps will be here!
1. Snow Sculpting Championship in Stillwater, MN 
January 18-22
The World Snow Sculpting Championship! 
Stillwater, Minnesota, United States of America, 
Lowell Park
All activities and events in Lowell park are FREE TO THE PUBLIC (fees apply in the beer tent, concessions and snow store). Download the World Snow Sculpting App.
Such a great FREE event for you and your family!  We just did this with TDH and it's always a memorable time.
990 Lone Oak Rd., #136
Eagan, MN 55121
Whether it's walking through the galleries, taking a pottery class or getting on stage there is so much you can do and be part of at one of the best kept secrets in Hudson.  


The Phipps is a great place to get involved and volunteer behind the scenes or take advantage of all the great opportunities that are for the public.  
PS. Ms Melissa is choreographing the next main stage production "Something Rotten!"
The Saint Paul Festival and Heritage Foundation's 137th Saint Paul Winter Carnival will run for 10 days – all day on weekends and evenings during the week. From Thursday, January 26 through Sunday, February 5, 2023, the festival will attract 100,000+ people from Saint Paul and beyond to celebrate winter in Minnesota. Landmark Center, located in the heart of downtown Saint Paul, the Minnesota State Fairgrounds, and businesses throughout the city will be venues for event festivities, which include ice carving competitions, family-friendly artistic and educational activities, and much more! 
Explore nearly half a mile of twists and turns as you make your way through The Minnesota Ice Maze. Comprised of over one million pounds of ice, our fully-lit maze will surely keep you entertained.
Enjoy the true Minnesota Ice Maze experience with ice thrones, weekend theme nights, scavenger hunts, fire pits, hot chocolate, s'mores, an ice bar, and much more. 
Located in Eagan, MN, Viking Lakes is a 200-acre mixed use development home to the Minnesota Vikings.
6.Gateway State Trail - Candlelight Walk
This walk along Gateway State Trail will be lit with hundreds of candle luminaries - from near Wildwood Elementary school to one mile down the trail.
Enjoy bonfires for warmth and roasting marshmallows on both ends of the lit trail section; hot chocolate, cider and marshmallows will be available at the Stillwater Rd end.
Parking is available at Wildwood Elementary School. You can also arrive on foot, ski, or bike... but be mindful the event is for walking. Leashed dogs are welcome to take part. We look forward to seeing you!
FRIDAY, JANUARY 27, 2023 AT 5 PM – 8 PM
Join us Wednesdays a FREE 30 min class for kiddos ages 2-5!
Come and explore Music and Movement with Miss Melissa!​

11am

Friday Memorial Library
155 E First St, New Richmond, WI 54017, United States

Can't make this month?  Grab your spot for the upcoming months!
Dates: 1/20, 2/17, 3/17, 4/21 and 5/19
OK... I know.  Technically NOT January... but let's get it on the calendar so you don't miss out!  This event is a classic! 
We invite you to enjoy the magic and beauty while watching the airborne kaleidoscope of hot air balloons. More than 30 balloonists from five states will travel to Hudson this weekend, February 3-5, 2023, to share the spectacle and excitement of the sport of hot air ballooning.
Much of Hot Air Affair will happen outdoors and we are encouraging everyone to bundle up, head outside to the parks and open spaces and look up for the balloons on Saturday and Sunday.
In additions to the hot air balloons, there are all kinds of other activities planned for people to enjoy this weekend. https://hudsonhotairaffair.com/schedule
9. Take a Hip Hop Master Class with Professional NFL Cheerleader! 
Warm up and a get those endorphins running!
This 60 minute hip hop master class will feature a combo that is geared for intermediate to advanced dancers ages 12yr. and up.
or email hello@thedancinghouse.com
This is a great resource for our local valley.  Katie Axel has a curated a beautiful resource of all the amazing things happening right here in our area.  Check the website here and listen to her podcast as she shares the behind the scenes stories of businesses and area events.
Take advantage of this great resource.
Create memories with your family and "Get out and Try!"our amazing St. Croix Valley!