A lot happening at TDH!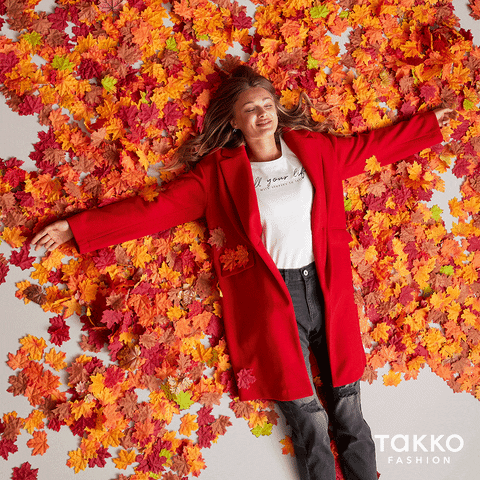 I hope you have all been able to enjoy the incredible gift that Mother Nature has given us this fall! With the beautiful weather it's hard to believe we are entering the Holiday Season!!
BUT...it's true, we are! And there is a lot going on!! Check it out..

Who won!?  A successful Trick or Treat Trail with the Hudson Library.  We have 1 lucky winner for our six week session. 

New Instructors...

We are SO excited to welcome Bre Poliak to our teaching staff!

Monthly Classes...

Know someone interested in dance?? We will accept new students into our monthly classes through January! Send them this link to register...https://www.thedancinghouse.com/

Six Week Sessions...

It is NOT too late to register Click Here

December 17 Recital...

Have questions about our December 17 recital? Visit our lading page at December 17 Recital
Is your dancer wanting more?...Consider private lessons. They are a great way to improve technique and skillsets Book a Private Lesson

Have you checked out Prima yet??..

.Prima Dance Boutique is located in our studio and is your "go to" for all dance and movement attire needs! Check them out!!

November Birthday's...see who's celebrating their birthday this month at The Dancing House

Looking for some great activewear...Zyia
Need some amazing skin care products...Rodan + Fields

---
Could not find video with ID 6939113. Maybe it was deleted?
Thank you to the Hudson Library for hosting us on their Trick or Treat Trail at Lakefront Park!
---
IT'S NOT TOO LATE TO REGISTER!
email hello@thedancinghouse.com or call/text 534-544-3030 to get your student registered!
Fun Fact...Our current six week session classes will be featured in our December 17 holiday recital. How fun is that?!?
Register today!
CLICK HERE TO VIEW OUR FALL SCHEDULE
Another Fun Fact...We will accept new student in our monthly classes through January. So, if you know someone who'd love to dance have them email hello@thedancinghouse.com and we will take care of them!
And remember...each family gets a $50 credit for a referral gift!!
 What's Included in Your Registration? 

✨Free TDH T-shirt when enrolled in your first session for Child students 
✨Free Access to Dance on Demand for Adult Students plus virtual option for Adult classes
✨Make up class options for all students
✨Class options for ages 2+
✨Convenient 6 week sessions (ages 2-7 and Adult Classes)
✨Class sizes limited to 12 students
✨All school Recital December 10th at 2pm or 4pm AND May 20th at 2pm or 4pm. 
✨Tap or Ballet shoes to borrow if needed. Or you can get your own at our new Dancewear Boutique PRIMA!
✨Birthday Gift from Knokes Chocolates
✨Parent waiting and view area
Do You have discounts if I register my student for multiple classes?

YES!  
For example:
Both Monthly and Six Week Session Classes Are Included in Our Multi-Class Discount
For example:
10% off your 2nd class (Ballet is $79/month, Hip Hop is $62.10/month)
20% off your 3rd class (Ballet is $79/month, Hip Hop is $62.10, Tap is $55.20/month)
30% off your 4th class (Ballet is $79/month, Hip Hop is $62.10, Tap is $55.20, Jazz Lyrical is $48.30/month) 
As always reach out if you have any questions or if you need help registering, we are happy to help!
 "My 10 year old daughter loves this place!! She learns great moves and can't wait to show me what she learned! She always has a fantastic time!"      ~Julie Myster
---
Has your kiddo ever wanted to have tea with a princess??
Now is their chance!!
---
RECITAL QUESTIONS? We've Got Your Answers!
CLICK HERE FOR OUR DEC 17 RECITAL DETAILS

---
Is Your Dancer Wanting More? 
Consider private lessons.  They are a great way to double down on the work they learn in class and go further faster.  Work on technique, focus on turns or leaps or clean that solo for competition!  You'll leave the studio stronger and even more confident!
---
We are so excited to have Hudson's own Dance & Movement Boutique inside of The Dancing House!
Prima Dance and Movement Boutique is a one stop shop for all your dancewear needs. Prima carries shoes, tights, leotards and accessories in toddler through adult sizes.  We provide an excellent selection in a comfortable environment!
Store Hours: 

Monday - Tuesday by Appt. 
Wednesday 11-7pm
Thursday 11-7pm
Friday 11-5pm
Saturday 9-2pm
---
 Please Help us Welcome the Fierce, Bre Poliak, to Our Teaching Staff
Bre Poliak started her dance career in 1995 with the Prescott Dance Team. She went on to dance for the University of Wisconsin-Eau Claire as a member of the Blugold Dance Team, the UWEC Concert Dance Company, while also earning a minor Error n Dance.
Currently, Bre performs, choreographs, and teaches for various companies and events throughout the Twin Cities area.

Bre is no stranger to The Dancing House! She has been teaching her famous Heels Master Class for over a year now! Such a fun, fierce class she decided she wanted to teach it more and is now offering it as a six week session!
Bre teaches this amazing six week session on Wednesday nights from 7:45-8:30pm Register Here
---
Check out who's having a birthday this month.....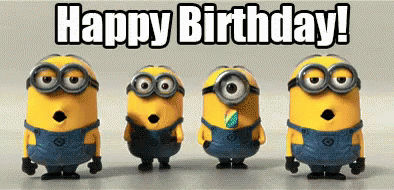 Lainey Hofmeister     Kim Hoff     Irene-Lynne Thompson     Gideon Heisler     Grace Wendell     Ily Anderson     Lilliana Nelson     Merritt Swanson     Zoey Ford     
Hartley Koderick     Everly Palmer     Tasia Ashton      Emersyn Schletty     Luna Mía Martinez     Fiona Montgomery     Millie Schmitt     Ivy DuVa     Grace Cooan  
Gina Palmer     Mae Kipfer     Sylvie Spadino     Keira Stelling
Looking to plan a birthday party?? 
The Dancing House is the perfect place!
Packages are available Saturday and Sunday afternoons for 1.5 hours 
Cost is $250 for 10 children ($8 each additional child, Birthday Child is FREE!) 
Party includes — Set up, clean up and everything in between, including: invitations, decorated party room, party favors and all paper products!
You just bring the cake, juice and the kids!
CLICK HERE TO LEARN MORE! or contact Karen at office@thedancinghouse.com to check for availability.
---


Looking for athletic clothes that are cute, comfy, and affordable?!?!? Look no further!!
ZYIA Active is an active lifestyle brand.
Sky Felicity 1/4 Zip Jacket
This crisp, light jacket is the perfect, preppy layer. Not only does it offer a light and breathable boost of insulation, but its sharp look also elevates an everyday outfit to something special. The trendy shade of blue has a year-round appeal. Not only does it pair perfectly with fall's taupes and cocoas, but also spring's pinks, greens, and lilacs.
Crisp, light fabric.
Oversized cut.
Breathable and sweat-wicking.
Four-way stretch.
Quarter zip with fabric cap and oversized pull.
Hem falls between waist and upper hip.
Two front pockets.
Encased elastic waistband.
Encased elastic cuffs.
Care: Wash before wearing. Machine wash, cold. Air dry.
Fit is oversized. May size down.
Fabric: 90% Nylon, 10% Spandex.
Available in Sizes: XS-XXXL.

$75
Pink Blush Premium Tour Weekend Backpack

If you're looking for an up-for-anything sidekick, you can't go wrong with this full-featured backpack. With its well-placed pockets, padded device sleeve, and hidden passport pocket, it truly has a place for everything. In addition to a gorgeous style, we included all the convenience features—like a roller bag sleeve. Best of all, it perfectly matches our Weekend Duffel and Lanyard Wallet series. Now that's a trio primed for stylish travels.
Smooth exterior.
Zippered Exterior Pocket, 8.5"x6"
Padded adjustable straps.
Rollerbag sleeve,
Hidden passport pocket.
Two 5" high side pockets.
Oversized zipper pull cords.
11" W x 5" H (28cm x 12.7cm) zippered interior pocket.
11" W x 9" H (28cm x 22.8cm) interior sleeve.
11" W x 14.5" H x 4.5" D (28cm x 36.8cm x 11.4cm).


$85
Call/text Melissa anytime (651-470-4846) to place an order.
---
THIS BLOG BROUGHT TO YOU BY:
ACTIVE HYDRATION BODY REPLENISH
LET'S FACEC IT, DRY SKIN SEASON IS JUST AROUND THE CORNER. STAY AHEAD OF IT WITH THIS AMAZING PRODUT!
All-over hydration. Get younger-looking, younger-acting skin with our breakthrough body moisturizer that instantly + continuously hydrates.
Size: 200 mL / 6.76 Fl. Oz. U.S.
KEY BENEFITS:
Instant and continuous hydration, prevents moisture loss and noticeably softer, smoother, nourished skin
$66
For more amazing products visit my website at https://mamax5.myrandf.com/
Looking for something specific? I'm happy to help!
Message me at 651-470-4846
---
73 Tribute Ave.
and
2000 O'Neil Rd. Suite 100
Hudson, WI 54016
hello@thdancinghouse.com
534-544-3030
"My daughter absolutely loves her dance classes! I am so grateful to have found this place. Staff is amazingly nice and they create a warm and welcoming environment."

~Mary W.