Tis the Season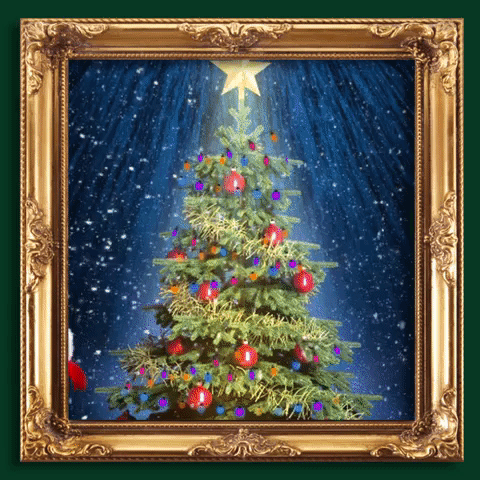 CHECK OUT ALL OF THE FUN THINGS HAPPENING AT TDH
New Instructors...

We are SO excited to welcome NFL Cheerleader, Sophia Huber back to our teaching staff!


New Master Class with NFL Cheerleader, Sophia Huber!

Register Here
Monthly Classes...

Know someone interested in dance?? We will accept new students into our monthly classes through January! Send them this link to register...https://www.thedancinghouse.com/

Six Week Sessions...

Register for January session now!! Click Here

December 17 Recital...

Have questions about our December 17 recital? Visit our lading page at December 17 Recital

Help us give back to our community this holiday season...

We will be Bell Ringing at County Market for the Salvation Army on December 22 @ 5-7pm, and packing meals at Feed My Starving Children in Eagan, MN on January 7 @ 4:30-7:00pm email hello@thedancinghouse.com and let us know if you'd like to join us. We'd LOVE to have you!
Is your dancer wanting more?...Consider private lessons. They are a great way to improve technique and skillsets Book a Private Lesson

Have you checked out Prima yet??..

.Prima Dance Boutique is located in our studio and is your "go to" for all dance and movement attire needs! Check them out!!

December Birthday's...see who's celebrating their birthday this month at The Dancing House

Looking for some great activewear...Zyia
Need some amazing skin care products...Rodan + Fields

---
CLICK HERE TO REGISTER FOR OUR NEXT SIX WEEK SESSION
Baby it's cold outside, so let's dance inside!!
Our next six week session begins the week of January 9! 
CLICK HERE TO VIEW OUR FALL SCHEDULE
Another Fun Fact...We will accept new student in our monthly classes through January. So, if you know someone who'd love to dance have them email hello@thedancinghouse.com and we will take care of them!
And remember...each family gets a $50 credit for a referral gift!!
 What's Included in Your Registration? 

✨Free TDH T-shirt when enrolled in your first session for Child students 
✨Free Access to Dance on Demand for Adult Students plus virtual option for Adult classes
✨Make up class options for all students
✨Class options for ages 2+
✨Convenient 6 week sessions (ages 2-7 and Adult Classes)
✨Class sizes limited to 12 students
✨All school Recital December 10th at 2pm or 4pm AND May 20th at 2pm or 4pm. 
✨Tap or Ballet shoes to borrow if needed. Or you can get your own at our new Dancewear Boutique PRIMA!
✨Birthday Gift from Knokes Chocolates
✨Parent waiting and view area
Do You have discounts if I register my student for multiple classes?

YES!  
For example:
Both Monthly and Six Week Session Classes Are Included in Our Multi-Class Discount
For example:
10% off your 2nd class (Ballet is $79/month, Hip Hop is $62.10/month)
20% off your 3rd class (Ballet is $79/month, Hip Hop is $62.10, Tap is $55.20/month)
30% off your 4th class (Ballet is $79/month, Hip Hop is $62.10, Tap is $55.20, Jazz Lyrical is $48.30/month) 
As always reach out if you have any questions or if you need help registering, we are happy to help!
 "My 10 year old daughter loves this place!! She learns great moves and can't wait to show me what she learned! She always has a fantastic time!"      ~Julie Myster
---
 Help us give back this holiday seasons for all that we have been given!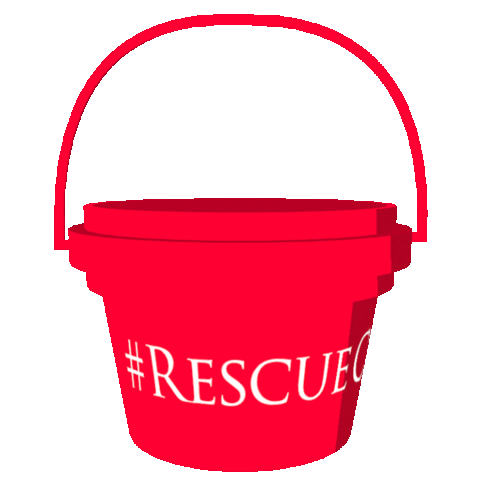 Join The Dancing House staff at County Market on Friday, December 22 from 5-7pm when we rock the night away ringing bells for the Salvation Army! Bring your family, bring your friends, it's going to be a wonderful night!
Please email hello@thedancinghouse.com and let us know how many people will be joining us! 
See you then! 
January 7, 2023 from 4:30-7:00pm. Join us at Feed My Starving Children in Eagan, MN to pack food for children in need all over the world. If you've never done this before, it's a life changing experience.
Email hello@thedancinghouse.com if you plan to join us! We'd love to have you!
---
OUR DECEMBER 17 RECITAL IS APPROACHING QUICKLY!
CLICK BELOW TO GET ALL OF YOUR QUESTIONS ANSWERED!
CLICK HERE FOR OUR DEC 17 RECITAL DETAILS

---
Is Your Dancer Wanting More? 
Consider private lessons.  They are a great way to double down on the work they learn in class and go further faster.  Work on technique, focus on turns or leaps or clean that solo for competition!  You'll leave the studio stronger and even more confident!
---
We are so excited to have Hudson's own Dance & Movement Boutique inside of The Dancing House!
Prima Dance and Movement Boutique is a one stop shop for all your dancewear needs. Prima carries shoes, tights, leotards and accessories in toddler through adult sizes.  We provide an excellent selection in a comfortable environment!
Store Hours: 

Monday - Tuesday by Appt. 
Wednesday 11-7pm
Thursday 11-7pm
Friday 11-5pm
Saturday 9-2pm
---
Please Help us Welcome Back Miss Sophia Huber to Our Teaching Staff
Hey TDH Families and Dancers! My name is Sophia!
I am currently studying Business and Political Science at the University of St. Thomas. My dance background includes growing up dancing at The Dancing House and Phipps Center for the Arts. From there I went on to compete with the Varsity Raidaires Dance Team for four years, serving as captain my senior year and winning state championships three years with that team.
Now I am currently professionally dancing as an NFL Cheerleader!
I cannot wait to be a part of TDH; it truly is a full circle, and I can't wait to give back to the place that got me to where I am today!
💜💛We have TWO Opportunities to attend a Hip Hop Master Class With Hip Hop Extraordinaire Miss Sophia Huber💛💜
The class will include a warm up and learning a sassy, fun hip hop combo.
Taught by Miss Sophia Huber, professional NFL Cheerleader & Hip Hop extraordinaire!!

•••
Tweens/Teens Intermediate/Advanced Hip Hop
Wednesday, Jan. 4th 2023
Time 7:00-7:45pm & 7:45-8:30pm
The Dancing House
Tickets are $20
•••
Reach out if you have any questions, we are happy to help!

534-544-3030

 hello@thedancinghouse.com
Teen/Adult Beginner/Advanced Class
The class will include a warm up and learning a sassy, fun hip hop combo.
Taught by Miss Sophia Huber, professional NFL Cheerleader & Hip Hop extraordinaire!!
•••

Wednesday, Jan. 4th 2023
Time 7:45-8:30pm
The Dancing House
Tickets are $20
•••

Reach out if you have any questions, we are happy to help!

534-544-3030

 hello@thedancinghouse.com
---
Check out who's having a birthday this month.....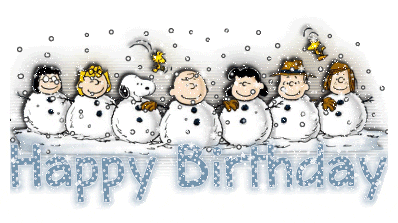 Ruby Oman  Josie Roszell     Ashtyn Budge     Holly Peterson   Maggie Garness    Madalyn Betker     Tenly Pettis     Thaddeus Heisler     Zadie Thorne   
Breanne Stenseth     Carol Potts     Annika Stelling     Brianna Larkin    Nora Josephson    Saoirse Mccarthy     Rose Oman     Scarlett Evers     Collins Nesvold  
Maeve Young Breadon     Ruth Young Breadon     
Looking to plan a birthday party?? 
The Dancing House is the perfect place!
Packages are available Saturday and Sunday afternoons for 1.5 hours 
Cost is $250 for 10 children ($8 each additional child, Birthday Child is FREE!) 
Party includes — Set up, clean up and everything in between, including: invitations, decorated party room, party favors and all paper products!
You just bring the cake, juice and the kids!
CLICK HERE TO LEARN MORE! or contact Karen at office@thedancinghouse.com to check for availability.
---


Looking for athletic clothes that are cute, comfy, and affordable?!?!? Look no further!!
ZYIA Active is an active lifestyle brand.
Sky Felicity 1/4 Zip Jacket
This crisp, light jacket is the perfect, preppy layer. Not only does it offer a light and breathable boost of insulation, but its sharp look also elevates an everyday outfit to something special. The trendy shade of blue has a year-round appeal. Not only does it pair perfectly with fall's taupes and cocoas, but also spring's pinks, greens, and lilacs.
Crisp, light fabric.
Oversized cut.
Breathable and sweat-wicking.
Four-way stretch.
Quarter zip with fabric cap and oversized pull.
Hem falls between waist and upper hip.
Two front pockets.
Encased elastic waistband.
Encased elastic cuffs.
Care: Wash before wearing. Machine wash, cold. Air dry.
Fit is oversized. May size down.
Fabric: 90% Nylon, 10% Spandex.
Available in Sizes: XS-XXXL.

$75
Pink Blush Premium Tour Weekend Backpack

If you're looking for an up-for-anything sidekick, you can't go wrong with this full-featured backpack. With its well-placed pockets, padded device sleeve, and hidden passport pocket, it truly has a place for everything. In addition to a gorgeous style, we included all the convenience features—like a roller bag sleeve. Best of all, it perfectly matches our Weekend Duffel and Lanyard Wallet series. Now that's a trio primed for stylish travels.
Smooth exterior.
Zippered Exterior Pocket, 8.5"x6"
Padded adjustable straps.
Rollerbag sleeve,
Hidden passport pocket.
Two 5" high side pockets.
Oversized zipper pull cords.
11" W x 5" H (28cm x 12.7cm) zippered interior pocket.
11" W x 9" H (28cm x 22.8cm) interior sleeve.
11" W x 14.5" H x 4.5" D (28cm x 36.8cm x 11.4cm).


$85
Call/text Melissa anytime (651-470-4846) to place an order.
---
THIS BLOG BROUGHT TO YOU BY:
ACTIVE HYDRATION BODY REPLENISH
LET'S FACEC IT, DRY SKIN SEASON IS JUST AROUND THE CORNER. STAY AHEAD OF IT WITH THIS AMAZING PRODUT!
All-over hydration. Get younger-looking, younger-acting skin with our breakthrough body moisturizer that instantly + continuously hydrates.
Size: 200 mL / 6.76 Fl. Oz. U.S.
KEY BENEFITS:
Instant and continuous hydration, prevents moisture loss and noticeably softer, smoother, nourished skin
$66
For more amazing products visit my website at https://mamax5.myrandf.com/
Looking for something specific? I'm happy to help!
Message me at 651-470-4846
---
73 Tribute Ave.
and
2000 O'Neil Rd. Suite 100
Hudson, WI 54016
hello@thdancinghouse.com
534-544-3030
"My daughter absolutely loves her dance classes! I am so grateful to have found this place. Staff is amazingly nice and they create a warm and welcoming environment."

~Mary W.