IT's Jaaaannnnnuuuuarrrryyyyyy!🎉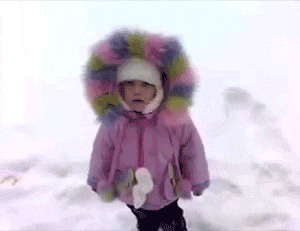 Anyone else feel me here?!
Jaaaannnuuuarrryyy is almost over, I promise!
What do you have planned for February...?? How about dance!! Check out some NEW master classes we are offering to help YOU get through the winter!
CHECK OUT ALL OF THE FUN THINGS HAPPENING AT TDH
Six Week Sessions...

Register for January session now!! You can still join and we will prorate your tuition!

 Click Here

So many New Master Classes...

Hip Hop, Salsa/Merengue, Swing, Rumba/Night Club 2-Step

 

Register Here

Is your dancer wanting more?...

Consider private lessons. They are a great way to improve technique and skillsets

Book a Private Lesson

Have you checked out Prima yet??..

.

Prima Dance Boutique is located in our studio and is your "go to" for all dance and movement attire needs! Check them out!!



February Birthday's...see who's celebrating their birthday this month at The Dancing House

Looking for some great activewear to keep you motivated?...Zyia
Need some amazing skin care products for this dry weather?...Rodan + Fields

---
WE ARE STILL ACCEPTING STUDENTS FOR OUR CURRENT SIX WEEK SESSION
Baby it's cold outside, so let's dance inside!!
Our next six week session is underway but you can still join and we will prorate your tuition!
CLASSES ARE FILLING FAST FOR OUR FEBRUARY SESSION! REGISTER TODAY!
CLICK HERE TO VIEW OUR SIX WEEK SCHEDULE
 What's Included in Your Registration? 

✨Free TDH T-shirt when enrolled in your first session for Child students 
✨Free Access to Dance on Demand for Adult Students plus virtual option for Adult classes
✨Make up class options for all students
✨Class options for ages 2+
✨Convenient 6 week sessions (ages 2-7 and Adult Classes)
✨Class sizes limited to 12 students
✨All school Recital December 10th at 2pm or 4pm AND May 20th at 2pm or 4pm. 
✨Tap or Ballet shoes to borrow if needed. Or you can get your own at our new Dancewear Boutique PRIMA!
✨Birthday Gift from Knokes Chocolates
✨Parent waiting and view area
Do You have discounts if I register my student for multiple classes?

YES!  
For example:
Both Monthly and Six Week Session Classes Are Included in Our Multi-Class Discount
For example:
10% off your 2nd class (Ballet is $79/month, Hip Hop is $62.10/month)
20% off your 3rd class (Ballet is $79/month, Hip Hop is $62.10, Tap is $55.20/month)
30% off your 4th class (Ballet is $79/month, Hip Hop is $62.10, Tap is $55.20, Jazz Lyrical is $48.30/month) 
As always reach out if you have any questions or if you need help registering, we are happy to help!
 "My 10 year old daughter loves this place!! She learns great moves and can't wait to show me what she learned! She always has a fantastic time!"      ~Julie Myster
---
Is Your Dancer Wanting More? 
Consider private lessons.  They are a great way to double down on the work they learn in class and go further faster.  Work on technique, focus on turns or leaps or clean that solo for competition!  You'll leave the studio stronger and even more confident!
---
We are so excited to have Hudson's own Dance & Movement Boutique inside of The Dancing House!
Prima Dance and Movement Boutique is a one stop shop for all your dancewear needs. Prima carries shoes, tights, leotards and accessories in toddler through adult sizes.  We provide an excellent selection in a comfortable environment!
Store Hours: 

Monday - Tuesday by Appt. 
Wednesday 11-7pm
Thursday 11-7pm
Friday 11-5pm
Saturday 9-2pm
NEW MASTER CLASSES AT THE DANCING HOUSE!!
What better way to heat up the winter than with a SPICY Salsa/Merengue Class!!
⭐This is a beginner level class!
⭐Think Valentine's Date Night!!💘
⭐$30/Couple (must have a partner)
⭐February 17 @ 6pm
2000 O'Neil Rd, Hudson WI
Swing into Spring with a FUN Swing Dance Master Class
⭐This is a beginner level class!
⭐Think Date Night!!💘
⭐$30/Couple (must have a partner)
⭐March 12 @ 4pm
2000 O'Neil Rd, Hudson WI
Impress at your next wedding with these slow and spicy dances!
⭐This is a beginner level class! (Think Wedding Guest!)
⭐$30/Couple (must have a partner)
⭐April 7 @ 6pm
2000 O'Neil Rd, Hudson WI
Join Professional Cheerleader, Sophia Huber, at her amazing Hip Hop Master Classes!
⭐This is an intermediate level Hip Hop Class for teens & adults ages 12-99
⭐Fun, Fierce, & Sassy with great energy! Take one class or join them all!
⭐$25/Class
⭐Feb 11th, 18th, 25th, March 4th & 11th
⭐2000 O'Neil Rd, Hudson WI
---
Come see TDH Dancer, Ellie McCabe perform at the Phipps Center for
 Performing Arts in the Disney rendition of Descendants, the Musical!
Imprisoned on the Isle of the Lost – home of the most infamous villains who ever lived – the teenaged children of Maleficent, the Evil Queen, Jafar, and Cruella De Vil have never ventured off the island … until now. When the four troublemakers are sent to attend prep school alongside the children of beloved Disney heroes, they have a difficult choice to make: should they follow in their parents' wicked footsteps or learn to be good? This brand-new musical, based on the popular Disney Channel Original Movies, is jam-packed with comedy, adventure, Disney characters, and hit songs.
Show run February 17 - March 5
Click here to view the schedule
---
Check out who's having a birthday this month.....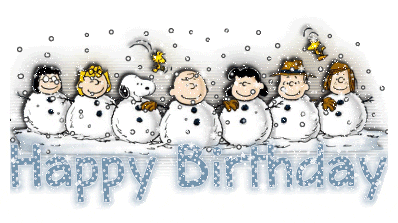 Mikaela Bremer     Adalynn Chrudimsky   Millie Beissler      Mila Senrick     Adeline Devine      Cali Weiler     Markie Manley     Josee Axberg   Tara Brown     Daphnie Forsythe     Coramae Finlay    Alexis Nyquist
Looking to plan a birthday party?? 
The Dancing House is the perfect place!
Packages are available Saturday and Sunday afternoons for 1.5 hours 
Cost is $250 for 10 children ($8 each additional child, Birthday Child is FREE!) 
Party includes — Set up, clean up and everything in between, including: invitations, decorated party room, party favors and all paper products!
You just bring the cake, juice and the kids!
CLICK HERE TO LEARN MORE! or contact Karen at office@thedancinghouse.com to check for availability.
---


Looking for athletic clothes that are cute, comfy, and affordable?!?!? Look no further!!
ZYIA Active is an active lifestyle brand.
Olive Hidden Bliss Hoodie
It's no secret this heavy, snap-up hoodie is all about warmth. But what will surprise you is the addictively soft, plush velour interior. And because we know you won't want to quit touching this silkily-fleece interior, we also lined both double kangaroo pockets.
Plush velour interior.
Classic cotton exterior.
Moderate four-way stretch.
Breathable.
Two hoodie snaps for neck and chin protection.
Thick, lined snap-up hood.
Matte black hardware.
2.5" ribbed cuffs and hem.
Care: Machine wash, inside out, cold. Tumble dry, low.
Fits true-to-size.
Fabric: 95% Cotton, 5% Spandex.
Available in Sizes: XS-XXXL.
Men's Neon Yellow Disrupter Jacket
Model in studio photos is 6' 3", 160 lbs, and is wearing a size L.
We designed this jacket for the athlete or commuter who needs to be ready for all kinds of weather but doesn't want to drag around excess weight and bulk. We included hydrophobic fabric and gust-blocking details at the neck, cuffs, and hem-yet this versatile jacket still packs down easily into a messenger bag or backpack.
Hydrophobic outer layer repels water.
Breathable, sweat-wicking liner.
Gust-blocking elastic cuffs and hem.
Unique ombre zipper with oversized pull.
Fully lined for chafe-free comfort.
Contoured, cord-lock hood.
Two generous front pockets.
Large interior pocket.
Care: Wash before wearing. Machine wash, cold. Air dry.
Fits true-to-size.
Fabric: Shell; 100% Polyester. Lining; 100% Polyester.
Available in Sizes: XS-XXXL.
$79
Call/text Melissa anytime (651-470-4846) to place an order.
---
THIS BLOG BROUGHT TO YOU BY:
ACTIVE HYDRATION BODY REPLENISH
LET'S FACEC IT, DRY SKIN SEASON IS JUST AROUND THE CORNER. STAY AHEAD OF IT WITH THIS AMAZING PRODUT!
All-over hydration. Get younger-looking, younger-acting skin with our breakthrough body moisturizer that instantly + continuously hydrates.
Size: 200 mL / 6.76 Fl. Oz. U.S.
KEY BENEFITS:
Instant and continuous hydration, prevents moisture loss and noticeably softer, smoother, nourished skin
$66
For more amazing products visit my website at https://mamax5.myrandf.com/
Looking for something specific? I'm happy to help!
Message me at 651-470-4846
---
73 Tribute Ave.
and
2000 O'Neil Rd. Suite 100
Hudson, WI 54016
hello@thdancinghouse.com
534-544-3030
"Always fabulous technique classes! Melissa and her staff dance along with the students and meet each dancer where they are at. No one gets lost in the "shuffle!" My daughters dance on competition lines at other studios, but love The Dancing House for the flexibility of their summer pass. They are able to spend the summer improving skills, and learning how to take new risks without injury."

~Alice O.