The last weeks of summer😢
This week is the last week of summer classes at The Dancing House! 
A huge thank you to all of you who've participated.  We've had a stellar group of loyal dancers show up every week.  So much progress has been made.  Stay tuned for our announcement of attendance winners who'll receive PRIMA gift cards. 
---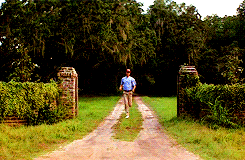 RUN don't walk to register for fall classes!
Fall classes are filling fast! Secure your spot in your child's favorite classes today!! 
---
CHECK OUT ALL OF THE OTHER FUN THINGS HAPPENING AT TDH
Register for Fall 2023-24 Season... and yes, some classes are almost full!

Join our Contemporary Masterclass...Aug 24 @ 7:00-8:00pm ages 16+ REGISTER HERE
Is your dancer wanting more?...

Consider private lessons. They are a great way to improve technique and skillsets

Book a Private Lesson

Have you checked out Prima yet??..

.

Prima Dance Boutique is located in our studio and is your "go to" for all dance and movement attire needs! Check them out!!



September Birthday's...see who's celebrating their birthday this month at The Dancing House

Looking for some great activewear to keep you motivated?...Zyia
Need some amazing skin care products for this dry weather?...Rodan + Fields
---
DID YOU KNOW...
Reach out to hello@thedancinghouse.com or call/text 534-544-3030 to schedule your FREE class today!!
---
The Dancing House is hosting an extraordinary masterclass with the amazing Kyra Scanlan!
August 24 @ 7:00-8:00pm
2000 O' Neil Rd, Hudson
Ages 16+
$20
---
Register for Fall Classes, and yes, some are nearly full!
See Fall Six Week Classes (ages 2-7 & Adults)
4-5yr Tap/Ballet Sept 11 - Oct 21 - Wednesday 5:15 PM to 6:00 PM (FULL) Email hello@thedancinghouse.com to add your child to the waitlist
2 Too Cute Sept 11 - Oct 21 - Friday 9:15 AM to 10:00 AM (ONLY 4 SPOTS LEFT)
3-4yr Tap/Tumble Sept 11 - Oct 21  - Wednesday 9:30 AM to 10:15 am (ONLY 4 SPOTS LEFT)
5-7yr Hip Hop Sept 11 - Oct 21 - Thursday 5:15 PM to 6:00 PM (ONLY 3 SPOTS LEFT)
5-7yr Tap/Ballet Sept 11 - Oct 21 - Thursday 6:00 PM to 6:45 PM (ONLY 4 SPOTS LEFT)
See Fall Monthly Classes (ages 8+)
Hip Hop II 9+Tues. 6:45-7:30pm -  (ONLY 3 SPOTS LEFT)
Lyrical/Jazz I 8yr+ Mon 6:15-7:00pm (ONLY 4 SPOTS LEFT)
Ballet II-III 9+ Thurs 6:45-7:45pm -  (ONLY 4 SPOTS LEFT)
Don't wait until the last minute, register today to guarantee your spot in class!
---
 Is Your Dancer Wanting More? 
Consider private lessons.  They are a great way to double down on the work they learn in class and go further faster.  Work on technique, focus on turns or leaps or clean that solo for competition!  You'll leave the studio stronger and even more confident!
---
Check out who's having a birthday this month.....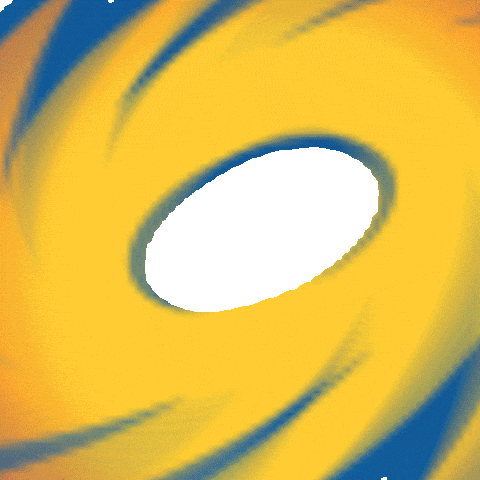 Rylee Callies     Celia Ebben     Aubrey Weiler     Nora Hartung     Harper Miller     Lucy Busse     Lotus Sandstrom     Nina DeNio      Morgan Kristoff      
Rhylinn Manus     Nora Swanson     Meadow Killam     Andrea Atherton     Micay Robison     Odessa Harmon     Lexi Meyer
Looking to plan a birthday party?? 
The Dancing House is the perfect place!
Packages are available Saturday and Sunday afternoons for 1.5 hours 
Cost is $250 for 10 children ($8 each additional child, Birthday Child is FREE!) 
Party includes — Set up, clean up and everything in between, including: invitations, decorated party room, party favors and all paper products!
You just bring the cake, juice and the kids!
CLICK HERE TO LEARN MORE! or contact Karen at hello@thedancinghouse.com to check for availability.
---
Dance on Demand  
Life's too short!  Do something that fuels your mind, body, and soul!
CLICK HERE to learn more. 
---
Our mission for healthy in the valley is to encourage and empower our community to makes choices about their health and wellness that support them and the local businesses around them - so our entire community can thrive.
Grab Your FREE Guide Filled with Exclusive Offers Here
Are you 
Are you a business owner who'd like to be part of the next edition of Healthy in the Valley? CLICK HERE. 
---
Did you know Melissa is also a business coach and the host of a podcast?
Listen to her latest podcast below!
Create Stellar Local SEO -It's Easier Than You Think!
This episode was inspired by one of my clients. When clients hire me, they usually are sick of doing all the things and just want someone to take their social media, their blogging, their newsletter and any other digital marketing efforts and just please make it happen. 

I'm happy to obliged. 
But when I explained that they were already doing the harder work - of actually doing the networking, the events, the collaborations and the fundraisers - I was just going to write about it - they looked at me with jaw dropped.  YES!  You're just missing the HUGE opportunity to plug all the amazing things you're doing into your SEO strategy.  
In this episode I teach you exactly how to create stellar local SEO by tapping into what you're most likely already doing as the kick ass local brick and mortar business owner you are.  
---
 Looking for athletic clothes that are cute, comfy, and affordable?!?!? Look no further!!
ZYIA Active is an active lifestyle brand.
Olive Hidden Bliss Hoodie
It's no secret this heavy, snap-up hoodie is all about warmth. But what will surprise you is the addictively soft, plush velour interior. And because we know you won't want to quit touching this silkily-fleece interior, we also lined both double kangaroo pockets.
Plush velour interior.
Classic cotton exterior.
Moderate four-way stretch.
Breathable.
Two hoodie snaps for neck and chin protection.
Thick, lined snap-up hood.
Matte black hardware.
2.5" ribbed cuffs and hem.
Care: Machine wash, inside out, cold. Tumble dry, low.
Fits true-to-size.
Fabric: 95% Cotton, 5% Spandex.
Available in Sizes: XS-XXXL.
Red Everywhere Joggers on sale 20% off!
If you like our Everywhere pant, you'll love how we've blended their relaxed feel and dressy look with the modern cut of a jogger.
The perfect ankle length and flattering fit mean they can easily be dressed up with boots and a blouse or fit right in at the gym with sneakers and a tank.
Four-way stretch fabric, for extreme comfort in any situation.
Slim, tapered fit flatters your shape.
Two low-profile hip pockets.
Faux rear pocket, for a dressier look without the bulk.
Lightweight fabric breathes and wicks without weighing you down.
Brass zips for an adjustable fit and easy layering over shorts.
Functional drawstring encased in a three-channel, flat waistband.
Wash in cold water and/or with like colors to prevent color transfer.
Care: Wash before wearing. Machine wash, cold. Air dry.
Fits true to size.
Easy-care fabric: 75% Nylon, 25% Spandex.
Call/text Melissa anytime (651-470-4846) to place an order.
---
THIS BLOG BROUGHT TO YOU BY: 
Sunscreen for your lips! 
A must in the summer.
Looking for something specific? I'm happy to help!
Message me at 651-470-4846
---
73 Tribute Ave.
and
2000 O'Neil Rd. Suite 100
Hudson, WI 54016
hello@thdancinghouse.com
534-544-3030
"Always fabulous technique classes! Melissa and her staff dance along with the students and meet each dancer where they are at. No one gets lost in the "shuffle!" My daughters dance on competition lines at other studios, but love The Dancing House for the flexibility of their summer pass. They are able to spend the summer improving skills, and learning how to take new risks without injury."

~Alice O.