5 Reasons Everyone Needs to Dance
We love dancing! 
In fact we believe it should be "The Highlight of your Week!"
Dancing is a primary need.
Dancing is natural. If you ask a child to dance, they often will move immediately to the music. It's one of the biggest reason we focus on teaching littles here at The Dancing House.   

Dancing will increase your self-confidence.
People often think that those with no rhythm should not and cannot dance. But that's false! Anyone can learn to dance by taking classes regularly online or in person.  The main reasons come down to self-consciousness and muscle memory. But the truth is, these will develop overtime! Take a few ballet classes or learn a tap sequence and start walking taller.  Or experience the first time "performing" in class or on the stage, and feel the confidence exude out. 

Dancing increases the mind and body connection.
If you're ever feeling down, crank up the music and dance! The physical movement you participate in while dancing is known to reduce stress, anxiety and depression. It helps our mind and body to feel more connected and classes encourage our social bonds, which are proven to uplift our mood and change our overall state.

Dancing benefits your overall health and wellness.
What's amazing about dance is that it works your body from all planes, including lateral and rotational, which turns on and conditions all muscles.  So basically, you'll find muscles you didn't know you had! It offers an endless amount of benefits on your overall health as it's a great way to stay in shape and improve the strength of your heart and lungs, and psychological well being. The strength and endurance gained through dancing will help keep your energy levels high, and tone and strengthen your body throughout! 

Dance improves brain performance. 
Scientists have found that the areas of the brain that control memory and skills, such as planning and organizing, improve with exercise like dance. Dance is also attributed to developing concentration levels, good listening, language comprehension skills and increased focus through movement. Dance is one of the unique movement modems that require you to focus on both the constant changing of movement and recalling moves and patterns.

---
AND OUR SUMMER ATTENDANCE WINNERS!
During this summer, we were thrilled to welcome an incredible and dedicated bunch of dancers to our 9-week session. Our unlimited pass was a hit, allowing students to dive into a variety of classes. The enthusiasm was infectious as many students embraced this opportunity to the fullest.
To infuse a touch of healthy competition and fuel that inner motivation, we introduced a sticker chart for everyone to track their class count. And now, it's time to celebrate the winners who truly shined their light!🌟🕺💃
3rd Place with 149 classes this Summmer - Tenly Pettis
2nd Place with 162 classes this Summer - Gabby Young
1 Place with 171 classes this Summer is - Jordyn Berning
---
Check out what else is going on at TDH!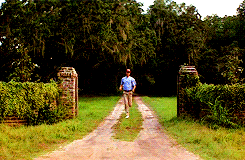 RUN don't walk to register for fall classes!
---
CHECK OUT ALL OF THE OTHER FUN THINGS HAPPENING AT TDH
Register for Fall 2023-24 Season... and yes, some classes have filled, but we have opened up more!

Is your dancer wanting more?...

Consider private lessons. They are a great way to improve technique and skillsets

Book a Private Lesson
Have you checked out Prima yet? DANCE PACKAGES AVAILABLE until September 1st. 

September Birthday's...see who's celebrating their birthday this month at The Dancing House

Looking for some great activewear to keep you motivated?...Zyia
Need some amazing skin care products for this dry weather?...Rodan + Fields
---
DID YOU KNOW...
Reach out to hello@thedancinghouse.com or call/text 534-544-3030 to schedule your FREE class today!!
See Fall Six Week Classes (ages 2-7 & Adults)
5-7yr Tap/Ballet Sept 11 - Oct 21 - Thursday 6:00 PM to 6:45 PM (ONLY 1 SPOT LEFT)
Lots of other classes available! 
See Fall Monthly Classes (ages 8+)
Hip Hop II 9+Tues. 6:45-7:30pm -  (ONLY 1 SPOT LEFT)
Lots of other classes available! 
Don't wait until the last minute, register today to guarantee your spot in class!
---
 Is Your Dancer Wanting More? 
Consider private lessons.  They are a great way to double down on the work they learn in class and go further faster.  Work on technique, focus on turns or leaps or clean that solo for competition!  You'll leave the studio stronger and even more confident!
---
Check out who's having a birthday this month.....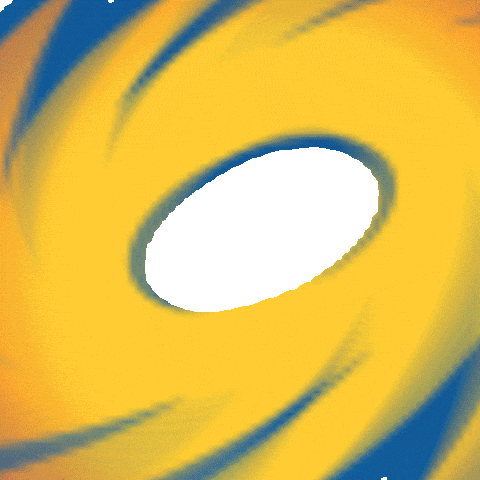 Rylee Callies     Celia Ebben     Aubrey Weiler     Nora Hartung     Harper Miller     Lucy Busse     Lotus Sandstrom     Nina DeNio      Morgan Kristoff      
Rhylinn Manus     Nora Swanson     Meadow Killam     Andrea Atherton     Micay Robison     Odessa Harmon     Lexi Meyer
Looking to plan a birthday party?? 
The Dancing House is the perfect place!
Packages are available Saturday and Sunday afternoons for 1.5 hours 
Cost is $250 for 10 children ($8 each additional child, Birthday Child is FREE!) 
Party includes — Set up, clean up and everything in between, including: invitations, decorated party room, party favors and all paper products!
You just bring the cake, juice and the kids!
CLICK HERE TO LEARN MORE! or contact Karen at hello@thedancinghouse.com to check for availability.
---
Dance on Demand  
Life's too short!  Do something that fuels your mind, body, and soul!
CLICK HERE to learn more. 
---
Our mission for healthy in the valley is to encourage and empower our community to makes choices about their health and wellness that support them and the local businesses around them - so our entire community can thrive.
Grab Your FREE Guide Filled with Exclusive Offers Here
Are you 
Are you a business owner who'd like to be part of the next edition of Healthy in the Valley? CLICK HERE. 
---
Did you know Melissa is also a marketing consultant and the host of a podcast?
Listen to her latest podcast below!
In this episode, we delve into a topic that's holding you back more than you realize: tolerations. It's time to shed light on what you're putting up with in various aspects of your life, and how it's impacting your journey as a strong, capable woman and business owner.

**Key Points Covered:**

1. **Introduction to Tolerations:** We kick things off by defining what tolerations are and why they matter. Tolerating things in your life, whether it's how you manage your time, the relationships you're in, the tasks you're performing, or the physical clutter around you, has a cumulative effect on your overall well-being.

2. **The Tolerance Trap:** Explore the psychology behind why we tolerate things that drain our energy and potential. Discover the reasons we often let tolerations linger, and how they can lead to stagnation in both personal and professional realms.

3. **Assessing Your Tolerations:** Get down to business by conducting a thorough inventory of what you're tolerating in your life. We provide practical exercises to help you identify tolerations in your daily routine, work environment, relationships, and more.

4. **Impact on Your Success:** Understand how tolerations directly affect your ability to thrive as a woman in business. We discuss the ways tolerating the wrong things can impede your growth, undermine your confidence, and even impact your bottom line.

5. **Taking Action:** It's time for a powerful mindset shift. Learn how to shift from tolerating to thriving. We provide step-by-step guidance on how to prioritize and address your tolerations effectively, empowering you to reclaim your time, energy, and focus.

6. **Building Boundaries:** Discover the importance of setting healthy boundaries in all areas of your life. We discuss strategies for communicating your needs, enforcing boundaries, and fostering relationships that uplift you.

7. **Creating a Tolerations-Free Zone:** We wrap up the episode by helping you envision a life and business without unnecessary tolerations. Learn how adopting a no-nonsense approach to what you allow in your space and time can elevate your success and happiness.

It's time to stop the cycle of tolerating and start the journey towards thriving. Tune in to this episode and unleash the confident, empowered woman within you who refuses to settle for less than she deserves.

---
 Looking for athletic clothes that are cute, comfy, and affordable?!?!? Look no further!!
ZYIA Active is an active lifestyle brand.
Olive Hidden Bliss Hoodie
It's no secret this heavy, snap-up hoodie is all about warmth. But what will surprise you is the addictively soft, plush velour interior. And because we know you won't want to quit touching this silkily-fleece interior, we also lined both double kangaroo pockets.
Plush velour interior.
Classic cotton exterior.
Moderate four-way stretch.
Breathable.
Two hoodie snaps for neck and chin protection.
Thick, lined snap-up hood.
Matte black hardware.
2.5" ribbed cuffs and hem.
Care: Machine wash, inside out, cold. Tumble dry, low.
Fits true-to-size.
Fabric: 95% Cotton, 5% Spandex.
Available in Sizes: XS-XXXL.
Red Everywhere Joggers on sale 20% off!
If you like our Everywhere pant, you'll love how we've blended their relaxed feel and dressy look with the modern cut of a jogger.
The perfect ankle length and flattering fit mean they can easily be dressed up with boots and a blouse or fit right in at the gym with sneakers and a tank.
Four-way stretch fabric, for extreme comfort in any situation.
Slim, tapered fit flatters your shape.
Two low-profile hip pockets.
Faux rear pocket, for a dressier look without the bulk.
Lightweight fabric breathes and wicks without weighing you down.
Brass zips for an adjustable fit and easy layering over shorts.
Functional drawstring encased in a three-channel, flat waistband.
Wash in cold water and/or with like colors to prevent color transfer.
Care: Wash before wearing. Machine wash, cold. Air dry.
Fits true to size.
Easy-care fabric: 75% Nylon, 25% Spandex.
Call/text Melissa anytime (651-470-4846) to place an order.
---
THIS BLOG BROUGHT TO YOU BY: 
Sunscreen for your lips! 
A must in the summer.
Looking for something specific? I'm happy to help!
Message me at 651-470-4846
---
73 Tribute Ave.
and
2000 O'Neil Rd. Suite 100
Hudson, WI 54016
hello@thdancinghouse.com
534-544-3030
"Always fabulous technique classes! Melissa and her staff dance along with the students and meet each dancer where they are at. No one gets lost in the "shuffle!" My daughters dance on competition lines at other studios, but love The Dancing House for the flexibility of their summer pass. They are able to spend the summer improving skills, and learning how to take new risks without injury."

~Alice O.