Here's the Latest at TDH!💜
Too Soon...?
Well, I think so but Target certainly doesn't!!
And since Target can do it, so can we! Start your holiday shopping early with some TDH gear!
CLICK HERE TO GET YOUR DANCER SOME OF OUR BEST MERCH!
---
CHECK OUT ALL OF THE OTHER FUN THINGS HAPPENING AT TDH
---

It's recital time!! 
We are so excited to announce information for our winter recital!
Date: December 9, 2023
Time: 4:00pm ALL CLASSES
Location: Willow River Elementary School
1118 4th St., Hudson, WI 54016
CHECK OUT THE RECITAL PAGE ON OUR WEBSITE FOR THE LINEUP AND DRESS REHEARSAL SCHEDULE FOR OUR MONTHLY CLASSES.
Speaking of the recital...
Want some more eyes on your business during the Holiday season? 

Be a sponsor of The Dancing House Recital on December 9th

With over 200 families, your logo would be featured: 

On our recital landing page. It will be hyperlinked helping with your SEO. Check it out.
You will receive a business feature on our social channels. 
Your logo will be highlighted in our program and thanked in our recital. 
All this for only $50 grab your featured spot.   
 Deadline is November 10th
---
JOIN US IN GIVING BACK!
We have 3 amazing opportunities to give back to our community this holiday season! We would love it if you joined us!
 Come help us Ring That Bell at County Market in Hudson this holiday season! We have 2 great nights of bell ringing scheduled:
November 20th @ 5:00-7:00pm
November 21st @ 5:00-7:00pm
Let's show our community how much The Dancing House loves to give back! And let's make it FUN!!
 REGISTER TO RING BELLS WITH US
At The Dancing House it is very important to us that we give back for that which we have been given. One of our favorite holiday traditions is volunteering at Feed My Starving Children packing meals for those less fortunate. It is such a special experience and one that we truly hope you will join us in! All are welcome, families and friends included! The more the merrier!
 
Friday, January 5, 2024
7:00pm - 8:45pm
---
Try your first class FREE!
Reach out to hello@thedancinghouse.com or call/text 534-544-3030 to schedule your FREE class today!!
---
WE ARE STILL ACCEPTING STUDENTS IN OUR CURRENT SIX WEEK SESSION!
HERE'S WHAT WE HAVE...
Mornings With Melissa Oct 23-Dec 9
Tuesday
6:00 AM to 6:45 AM

Melissa Rose
Mornings With Melissa
Friday
6:00 AM to 6:45 AM


Melissa Rose
4-5yr Tap/Ballet
Monday
4:45 PM to 5:30 PM

Melissa Rose
3-4yr Tap/Tumble
Wednesday
4:45 PM to 5:30 PM

Melissa Rose
4-5yr Tap/Ballet
Wednesday
5:15 PM to 6:00 PM

Melissa Rose
5-7yr Hip Hop
Wednesday
6:15 PM to 7:00 PM

Melissa Rose
Adult Beginner Tap
Wednesday
7:15 PM to 8:00 PM

Megan O'Connor
Adult Lyrical/Jazz
Wednesday
8:00 PM to 8:45 PM

Megan O'Connor
3-4yr Tap/Tumble
Thursday
4:30 PM to 5:15 PM

Melissa Rose
5-7yr Hip Hop
Thursday
5:15 PM to 6:00 PM

Melissa Rose
5-7yr Tap/Ballet
Thursday
6:00 PM to 6:45 PM

Melissa Rose
2-5yr Music & Movement
Friday
9:30 AM to 10:15 AM

Melissa Rose
Ballet V For Seasoned Dancers
Friday
11:30 AM to 12:30 PM

Melissa Rose
2-5yr Music & Movement
Saturday
9:30 AM to 10:15 AM

Melissa Rose
---
Meet Our Instructors








---
Do You Have Your Dance Apparel 
Did you know we have a dance boutique located right in our studio?!
Prima Dance Boutique specializes in dance apparel, shoes, and accessories! 
Questions about hours and pricing can be directed to Stephanie @ 715-716-0657
**We ask that you please be respectful of Prima's space and watch your children while they are at the studio**
---
Is Your Dancer Wanting More? 
Consider private lessons.  They are a great way to double down on the work they learn in class and go further faster.  Work on technique, focus on turns or leaps or clean that solo for competition!  You'll leave the studio stronger and even more confident!
---
Check out who's having a birthday this month.....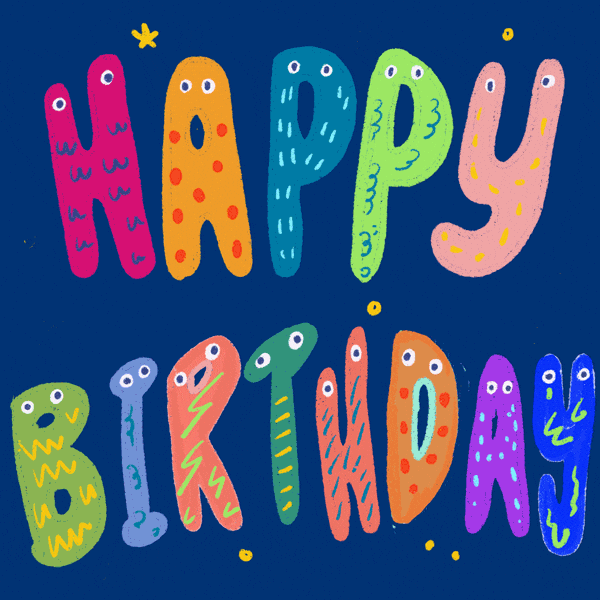 Melissa Anderson     Hartley Koderick     Everly Palmer     Emersyn Schletty  Luna Mía Martinez  Fiona Montgomery  Grace Cooan       
Looking to plan a birthday party?? 
The Dancing House is the perfect place!
Packages are available Saturday and Sunday afternoons for 1.5 hours 
Cost is $250 for 10 children ($8 each additional child, Birthday Child is FREE!) 
Party includes — Set up, clean up and everything in between, including: invitations, decorated party room, party favors and all paper products!
You just bring the cake, juice and the kids!
CLICK HERE TO LEARN MORE! or contact Karen at hello@thedancinghouse.com to check for availability.
---
Dance on Demand
Life's too short!  Do something that fuels your mind, body, and soul!
CLICK HERE to learn more. 
---
Did you know Melissa is also a business marketing consultant and host of The Brick + Mortar Visibility Podcast?
Listen to her latest podcast below!
Why "YOU" are a Vital Part Your Marketing Efforts
Welcome to today's power-packed episode! We're diving deep into the crucial world of visibility strategies for your Brick and Mortar business. As a dedicated marketing agency specializing in making brick and mortar businesses be "The Only Option in Town," I can't stress enough how vital it is to employ all three of these strategies consistently—yes, consistently is the keyword here.
The trio of strategies we're talking about are: Online, Offline, and YOU. Each plays a pivotal role in crafting a narrative that makes your business the go-to in your community. If you're eager to get a deeper understanding, head over to 
MsMelissaRose.com/deals
 for an exclusive workshop download. And if you missed our last episode, click back to episode 
#192: Unplugged Marketing: Thriving Without Social Media
 and catch up on the offline strategies we explored.
---
 Looking for athletic clothes that are cute, comfy, and affordable?!?!? Look no further!!
ZYIA Active is an active lifestyle brand.
There are t-shirts and then there is our Go To line of t-shirts. Luxuriously soft, polished, and constructed of four-way stretch fabric—this is truly a shirt that fits in at the office, on the street, or in the gym. You'll want one in each color.
Soft, medium-weight fabric drapes flatteringly over your curves while delicately rendered top-stitching adds a polished look and lasting finish. Unlike a traditional t, this one stands up to fading, shrinking, stretching, and pilling because we made it from our premium technical blend.
Ultra-soft, long-lasting fabric.
Stands up to wrinkles—ideal for travel.
Crewneck style.
Long sleeves.
Swooped hemline lengthens the leg.
Care: Machine wash, cold. Air dry.
Fits true-to-size, slightly relaxed.
Fabric: 90% Polyester, 10% Spandex.
Available in sizes: XS-XXXL.

White 1/4 Zip Mave Jacket
Our unforgettable Relaxation fabric gets a dressy, layerable makeover in this plush jacket. Enjoy the same brushed softness and ample stretch but with a smart double collar and glam gold accents. Two front pockets will warm your hands, while ribbed panels let you layer up without losing your range of motion.
Rugged quarter-length zipper.
Warm, brushed cotton feel.
Ribbed accents for extra ease through the shoulder.
2.5" (6.3cm) ribbed hem and cuffs.
Moderate four-way stretch.
Gold aglets, eyelets, and zipper.
Double collar detail.
Soft, fleecy interior.
Care: Machine wash, cold. Tumble dry, low.
Fits true-to-size.
Fabric: 95% Cotton, 5% Spandex.
Available in Sizes: XS-XXXL.

Call/text Melissa anytime (651-470-4846) to place an order.
---
THIS BLOG BROUGHT TO YOU BY: 
VOLUME + Regimen
Our Volume+ Regimen helps improve scalp health while replenishing + repairing thin, flat strands for thicker, more voluminous-looking hair instantly and over time.
Looking for something specific? I'm happy to help!
Message me at 651-470-4846
---
73 Tribute Ave.
and
2000 O'Neil Rd. Suite 100
Hudson, WI 54016
hello@thdancinghouse.com
534-544-3030
"Always fabulous technique classes! Melissa and her staff dance along with the students and meet each dancer where they are at. No one gets lost in the "shuffle!" My daughters dance on competition lines at other studios, but love The Dancing House for the flexibility of their summer pass. They are able to spend the summer improving skills, and learning how to take new risks without injury."

~Alice O.