Why the Floor Matters💃🏻
Why does the floor matter?
There is nothing that that gets me more fired up as when I see dancers practice on concrete, asphalt or even grass.  Especially if they are jumping, leaping & turning. 

Even if the dancers are younger, growing bodies with soft bones are even more vulnerable to injury than adults or older students. It is important to reduce the impact on the body to prevent injury. This is done with a floating wood sub-floor.
There is some confusion regarding exactly what is a sprung sub-floor and why it is so necessary to have one for all dance activities.
If you are dancing directly on concrete or on a surface directly attached to concrete (wood, vinyl, tile, carpet) the direct impact to the body is approximately three times your body weight.
Over time you first experience fatigue and thereafter you are likely to experience shin splints, lower back and knee issues and possibly hairline fractures in your feet. All painful, debilitating and not productive dance-wise. Hardwood floors installed on concrete may look attractive but they are no better than dancing on concrete.
This is why we have a floating subfloor at our studio. A floating wood sub-floor is a necessary tool to maintain the health and wellbeing of students and teachers. Floating sub-floors also provide an environment for dancers to excel, take more classes and feel good about dancing.
There are different methods to creating a floating subfloor, but our pool noodle system as held up very well and is a great low cost way to create the environment needed for safe dancing. 
Watch our fun youtube timelapse of how our floor was made and installed! 
And Catch the Latest...
---
We are hiring!!!
*A strong education in tap, ballet or hip hop. A dance major or minor would be ideal, but is not necessary. However, a resume that includes prior dance experience is a must, prior experience with children is ideal.
*Strong memorization skills to memorize curriculum, names of students and parents.
*Excellent communication skills via phone and face to face
Click here if you're interested in joining our fun, friendly, enthusiastic team of instructors.
---
Healthy in the Valley  
Grab your FREE copy of exclusive offers from the areas best in mind, body and soul!
---
𝑺𝒐 𝒎𝒂𝒏𝒚 𝒔𝒖𝒎𝒎𝒆𝒓 𝒄𝒂𝒎𝒑𝒔 𝒕𝒐 𝒄𝒉𝒐𝒐𝒔𝒆 𝒇𝒓𝒐𝒎!!!
𝑨 𝒎𝒂𝒈𝒊𝒄𝒂𝒍 𝒘𝒆𝒆𝒌 𝒐𝒇 𝒅𝒂𝒏𝒄𝒆, 𝒇𝒓𝒊𝒆𝒏𝒅𝒔 𝒂𝒏𝒅 𝒎𝒆𝒎𝒐𝒓𝒊𝒆𝒔!
Summer Camps are $125
All camps will feature a dance show and share at the end of camp. Students will tap, ballet, create, imagine, craft, sing, laugh, make new friends. Simply put, - Dance camp will be the highlight of their week!
Refer a friend and you both get a $50 TDH gift card!
Click here to register
OR 
email Karen at hello@thedancinghouse.com and she will take care of you personally.
"My girls enjoyed a wonderful week of dance camp this summer!! Thank you for the experience! My girls were worried about just playing "baby" games all week, but they were challenged and learned a fun new dance!" ~ Heather Milbrath
---
SUMMER CLASSES ARE OFF TO A GREAT START! 
HERE'S WHAT PARENTS ARE SAYING ABOUT OUR SUMMER PASS...
"I love the flexibility the pass offers...."
"I can't believe my kids can  take class three nights a week..."
"A great value!!"
"Flexible and affordable with a lot of class options..."
"These summer passes are brilliant!!"
The best deal of the summer!
Purchase a summer dance pass for $147 and you have access to any/all classes in your child's  age group as often as they'd like to take them.
This is a great opportunity for your kiddo to try classes they've never tried without a year long commitment.
Also, with your summer pass you get access to any workshops/events that we hold!
**Check out our NEW Lyrical/Jazz classes, they're going to be great!**
CLICK HERE to purchase a summer dance pass or email Karen at office@thedancinghouse.com and she will take care of you.
"Miss Melissa and the other teachers are amazing. My kids started with dance camps this summer, ages 7 & 10, with a love for dancing but no previous experience. They had a blast connecting with new friends, seeing moves from guest artists, crafting, snacking, and of course learning their new dances. They admired their teachers and wanted to make her special gifts in return :) Melissa helps the young dancers learn discipline, physical strength, coordination, kindness and joy." ~Natalie Ulrich
---
The Dancing House has joined forces with the Hudson Area Public library to bring you a FREE event!!
Please join us at various parks throughout Hudson on Wednesday's, this summer, from 9:30-10:30am, for story time and music and movement!
We will read a story from 9:30-10:00 and have a dance class with Miss Melissa from 10:00-10:30.
This class is geared towards children ages 2-6 but all are welcome! See the schedule below for dates and locations!
FREE
Story Time 9:30-10:00am
Music & Movement 10:00 - 10:30am
Wednesdays
7/20 - Prospect Park
7/27 - Weitkamp Park
8/3 - Williams Park
---
OUR  FALL SCHEDULE IS HERE!!
We want you to be the first to know and take advantage, as classes are already starting to fill!  (Especially our very popular six week sessions!)
What do you get with your registration? 
✨Free TDH T-shirt when enrolled in your first session for Child students 
✨Free Access to Dance on Demand for Adult Students plus virtual option for Adult classes
✨Make up class options for all students
✨Class options for ages 2+
✨Convenient 6 week sessions (ages 2-7)
✨Class sizes limited to 12 students
✨All school Recital December 10th at 2pm or 4pm AND May 20th at 2pm or 4pm. 
✨Tap or Ballet shoes to borrow if needed. Or you can purchase your own with our discounted link.
✨Birthday Gift from Knoke's Chocolates
✨Parent waiting and view area
✨Refer a friend and you both receive a $50 TDH gift card
✨And multiple class discounts!
Want to register?  Enroll online through your parent portal account or message us at 534-544-3030 and we'll happily take care of you!  Or email hello@thedancinghouse.com
CLICK HERE TO VIEW OUR FALL SCHEDULE
 "My 10 year old daughter loves this place!! She learns great moves and can't wait to show me what she learned! She always has a fantastic time!"      ~Julie Myster
---
 Save the Date! 
TDH Open House
August 25th from 4:30-6:00pm
Meet the teachers. Get measured for costumes, receive your welcome packet and grab an ice cream treat!
---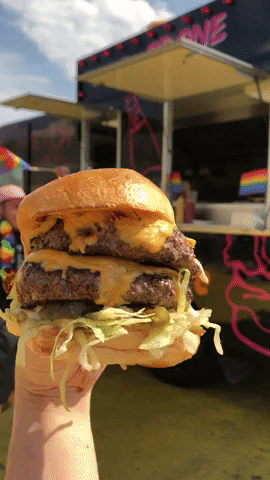 Didn't plan dinner?? No problem! We've go you covered! Join us every Thursday this summer in Heritage Greens Neighborhood for Food Truck Thursday!
A place where local businesses are working together to bring community closer together! It's going to be a blast!
Click the link below to see the schedule and bring you friends!!
Food Truck Thursday's Schedule
---
Check out who's having a birthday this month.....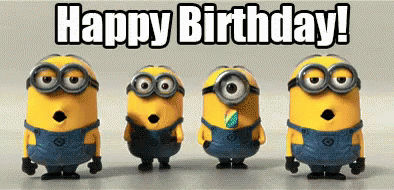 Lauren Jerry     Sloane Vasseur     Lillia Heckmann      Ruby Rose Estrella    Eleanor Pierson    Piper Henzler     Annisten Bos      Kiera Nisle
Jovie Schultz     Julia Meyer     Crosby Wakefield     Avery Lynnes      Samantha Kanne      Genavieve Farkas     Juliet Arlich      Addyson Morris
 Ava Blaiser    Emmy Anderson  Norah Cook     Madison Sharp     Kylie Kyes     Victoria Swanson     Claire Kochendorfer     Ava Brown      Greta Miller
Paige Carstensen       Charlotte Zeuli
Looking to plan a birthday party?? 
The Dancing House is the perfect place!
Packages are available Saturday and Sunday afternoons for 1.5 hours 
Cost is $250 for 10 children ($8 each additional child, Birthday Child is FREE!) 
Party includes — Set up, clean up and everything in between, including: invitations, decorated party room, party favors and all paper products!
You just bring the cake, juice and the kids!
CLICK HERE TO LEARN MORE! or contact Karen at office@thedancinghouse.com to check for availability.
---
THIS BLOG BROUGHT TO YOU BY:
ACTIVE HYDRATION BRIGHT EYE COMPLEX
Wake up your look. Brighten + hydrate the skin around your eyes with our illuminating gel cream to reduce visible dark circles and under-eye puffiness over time.
KEY BENEFITS: Nourishes and refreshes the eye area by brightening, hydrating and improving appearance of under-eye puffiness
SKIN CONCERNS: Dark circles, Puffiness, Dry under-eye skin, Thin and fragile skin around the eyes
$72
 

 

 

For more amazing products visit my website at https://mamax5.myrandf.com/
Looking for something specific? I'm happy to help!
Message me at 651-470-4846
---
73 Tribute Ave.
and
2000 O'Neil Rd. Suite 100
Hudson, WI 54016
melissa@thdancinghouse.com
651-470-4846
We love The Dancing House! Melissa + her team are energetic and so excited to share their love of dance to their students! We appreciated the laid back but effective style in learning. What a treasure to have in Hudson!
~Becky Turnbull