A Great First Month of Classes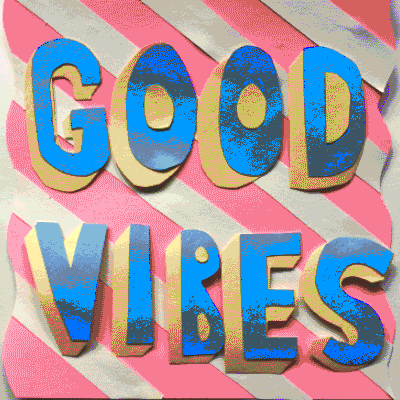 We are LOVING the vibes that this season has brought to the studio! The students are energetic and excited to learn! What more could we ask for?! Thank you for being part of our TDH Family!
Wondering exactly how excited we are??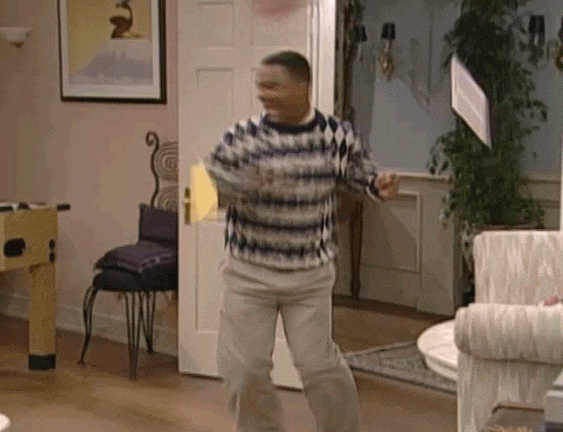 Here's a few more things happening at TDH that's we're flipping out over...
Save the date...

October 26 @ 7pm Heels UP is back!! Don't miss this amazing class! PLUS New 6 week session offering!!




New Instructors...

We are SO excited to welcome 2 new instructors to TDH!!

Believe it or not...

We are half way through our six week sessions! Register today to reserve your spot for next session!

Have you checked out Prima yet??..

.Prima Dance Boutique is located in our studio and is your "go to" for all dance and movement attire needs! Check them out!!

We're Hiring...

Do you have a dance background or know someone who does? We are looking for more instructors!
October Birthday's...see who's celebrating their birthday this month at The Dancing House

Looking for some great activewear...Zyia
Need some amazing skin care products...Rodan + Fields

---
---
IT'S NOT TOO LATE TO REGISTER!
email hello@thedancinghouse.com or call/text 534-544-3030 to get your student registered!
We are halfway through our first six week session...crazy, I know!!
Click the link below to reserve your spot for next session, classes are already filling!
CLICK HERE TO VIEW OUR FALL SCHEDULE
 What's Included in Your Registration? 

✨Free TDH T-shirt when enrolled in your first session for Child students 
✨Free Access to Dance on Demand for Adult Students plus virtual option for Adult classes
✨Make up class options for all students
✨Class options for ages 2+
✨Convenient 6 week sessions (ages 2-7 and Adult Classes)
✨Class sizes limited to 12 students
✨All school Recital December 10th at 2pm or 4pm AND May 20th at 2pm or 4pm. 
✨Tap or Ballet shoes to borrow if needed. Or you can get your own at our new Dancewear Boutique PRIMA!
✨Birthday Gift from Knokes Chocolates
✨Parent waiting and view area
Do You have discounts if I register my student for multiple classes?

YES!  
For example:
Both Monthly and Six Week Session Classes Are Included in Our Multi-Class Discount
For example:
10% off your 2nd class (Ballet is $79/month, Hip Hop is $62.10/month)
20% off your 3rd class (Ballet is $79/month, Hip Hop is $62.10, Tap is $55.20/month)
30% off your 4th class (Ballet is $79/month, Hip Hop is $62.10, Tap is $55.20, Jazz Lyrical is $48.30/month) 
As always reach out if you have any questions or if you need help registering, we are happy to help!
 "My 10 year old daughter loves this place!! She learns great moves and can't wait to show me what she learned! She always has a fantastic time!"      ~Julie Myster
---
A HUGE Shout Out to, The Dancing House's Very Own, Miss Melissa, who will be choreographing this years Hudson High School Musical, "Cinderella"
💗 Congratulations!! 💗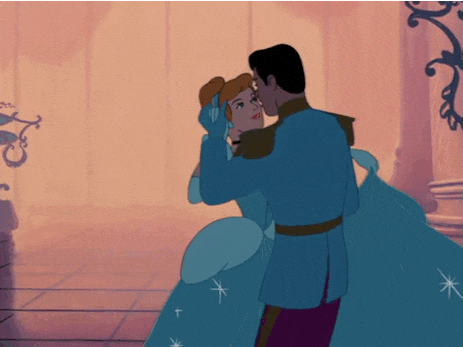 If you've never been to one of Hudson High School's musicals, they are a MUST SEE!! SUCH Amazing talent!
Speaking of Princesses...
Has your kiddo ever wanted to have tea with a princess??
Now is their chance!!
---
Is Your Dancer Wanting More? 
Consider private lessons.  They are a great way to double down on the work they learn in class and go further faster.  Work on technique, focus on turns or leaps or clean that solo for competition!  You'll leave the studio stronger and even more confident!
---
We are so excited to have Hudson's own Dance & Movement Boutique inside of The Dancing House!
Prima Dance and Movement Boutique is a one stop shop for all your dancewear needs. Prima carries shoes, tights, leotards and accessories in toddler through adult sizes.  We provide an excellent selection in a comfortable environment!
Store Hours: 
Monday - Tuesday: Closed
Wednesday: 11-7pm
Thursday: 11-7pm
Friday: 11-7pm
Saturday: 11-5pm
Sunday 11-3pm
---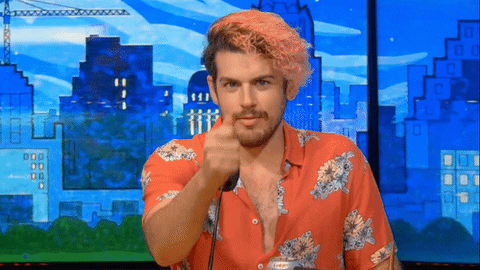 OCTOBER 26 @ 7:00PM
HEELS UP IS BACK!!
EVEN BETTER...WE WILL BE OFFERING THIS CLASS AS A SIX WEEK SESSION BEGINNING NEXT SESSION!
That's right, join us for this fun, feisty class every week on Thursday's from 7:45-8:30pm
Don't miss this fierce and feisty dance class geared towards unleashing your inner Beyonce!! It's SO much fun!!
Our Heels Master Class is a favorite event at The Dancing House, don't miss out!!
Taught by Bre Poliak  
What is a "Heels" class?? 
⭐This class is geared towards beginner dancers.  
⭐It will be super fun, super sassy, fierce and empowering  ... think Beyonce, Janet  and J Lo ... think attitude and hair flips!
⭐Do I have to be experienced and/or have a dance background?  NOPE!  
⭐Do I have to wear heels? NOPE!  
⭐Will I be able to video myself?  YES!  
⭐Do I have to come warmed-up?  NOPE!  
⭐What should I wear?  You can wear anything you're comfortable in - from sweatpants to fishnets - we welcome you to bring your individual style!
••• 
🗓️Date: Oct 26th
⏱Time: 7-8pm
📍The Dancing House
🎫Tickets are $20
---
You may have noticed some new faces at The Dancing House! Please help us welcome 2 new instructors!
Miss Laren
 Laren is a contemporary dancer from Afton, Minnesota who is thrilled to teach the young dancers of today. Dance is and will always be Larens first love. Starting at the age of three with Phipps Dance Center for the Arts, this is where her passion began. For high school, Laren attended Saint Paul Conservatory for Performing Artists while also attending TU Dance studio in Minneapolis full time. She holds a Bachelor of Fine Arts degree in dance from the University of Iowa where she graduated with high distinction, was a receiver of the ICA talent scholarship and also toured in the pre-professional company, University of Iowa Dancers in Company. Most recently, Laren just finished a post graduate professional program with Copenhagen Contemporary Dance School where she got to work with choreographers all over Europe while also touring with Copenhagen International Dance Festival. This summer Laren also had the pleasure to be invited to participate in workshops at B12 contemporary dance festival in Berlin. Now, she has an incoming apprenticeship with TU Dances CULTIVATE program and is so excited to teach at The Dancing House!  

Y
You will find Miss Laren teaching:
Ballet IV 11+yr. Mon. 5:45-7:00pm
Lyrical/Jazz 11+ Mon. 7:00-7:45pm
Hip Hop III 10+ Mon. 7:45-8:30pm
Hip Hop II 9+Tues. 5:30-6:15pm
Ballet II 9+ Tues. 6:15-7:15pm
Ballet III 10+ Tues. 7:15-8:15pm
Miss Caileen
Hello! My name is Caileen & I'm so excited to be teaching at The Dancing House! I've been dancing for twenty years and in a variety of styles. I grew up dancing competitively at a studio, & in high school for my school's dance team. In college, I was a captain of my university's collegiate dance team and attended a wide range of master classes from dance professionals in the area. I've been a dance team coach in the past, and I currently am a judge for the Wisconsin Association of Cheer and Pom Coaches for high school dance team competition. My favorite styles are jazz & lyrical!

Outside of dance, I'm originally from River Falls, WI and I currently live in Stillwater, MN with my partner and our fluffy cat. This past December, I graduated with my bachelor's degree in Biomedical and Health Sciences from the University of Wisconsin-River Falls. I work currently at the Wildlife Rehabilitation Center of Minnesota in Roseville, MN, as a manager for our Mammal Nursery department. My other passions include being with animals, kayaking, reading, and being outside!
You will find Miss Caileen teaching:
 5-7 yr. Tap/Ballet on Thursdays at 4:45p
5-6yr. Hip Hop on Thursdays at 5:30p
7yr. Hip Hop on Thursdays at 6:15p
---
Check out who's having a birthday this month.....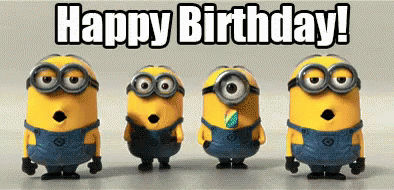 Emersyn Gruber     McKyntleigh Blair     Lila Francis     Lily Angel     Lillian Wynveen     Bailey Peterson     Willa Anderson     Zoey Runck     Evelyn Smith     Violet West   
 Louise Shoquist     Brandi Bischoff     Heidi Weibel     Georgia Jones     Railyn Behm     Eve Howard     Mia Kubal     Julie Althoff     Gabriella Young     Ashlee Frank     
Hazel Soldan     Preslee Paine     Jill Everson     Chloe Walgenbach
Looking to plan a birthday party?? 
The Dancing House is the perfect place!
Packages are available Saturday and Sunday afternoons for 1.5 hours 
Cost is $250 for 10 children ($8 each additional child, Birthday Child is FREE!) 
Party includes — Set up, clean up and everything in between, including: invitations, decorated party room, party favors and all paper products!
You just bring the cake, juice and the kids!
CLICK HERE TO LEARN MORE! or contact Karen at office@thedancinghouse.com to check for availability.
---


Looking for athletic clothes that are cute, comfy, and affordable?!?!? Look no further!!
ZYIA Active is an active lifestyle brand.
Sky Felicity 1/4 Zip Jacket
This crisp, light jacket is the perfect, preppy layer. Not only does it offer a light and breathable boost of insulation, but its sharp look also elevates an everyday outfit to something special. The trendy shade of blue has a year-round appeal. Not only does it pair perfectly with fall's taupes and cocoas, but also spring's pinks, greens, and lilacs.
Crisp, light fabric.
Oversized cut.
Breathable and sweat-wicking.
Four-way stretch.
Quarter zip with fabric cap and oversized pull.
Hem falls between waist and upper hip.
Two front pockets.
Encased elastic waistband.
Encased elastic cuffs.
Care: Wash before wearing. Machine wash, cold. Air dry.
Fit is oversized. May size down.
Fabric: 90% Nylon, 10% Spandex.
Available in Sizes: XS-XXXL.

$75
Pink Blush Premium Tour Weekend Backpack

If you're looking for an up-for-anything sidekick, you can't go wrong with this full-featured backpack. With its well-placed pockets, padded device sleeve, and hidden passport pocket, it truly has a place for everything. In addition to a gorgeous style, we included all the convenience features—like a roller bag sleeve. Best of all, it perfectly matches our Weekend Duffel and Lanyard Wallet series. Now that's a trio primed for stylish travels.
Smooth exterior.
Zippered Exterior Pocket, 8.5"x6"
Padded adjustable straps.
Rollerbag sleeve,
Hidden passport pocket.
Two 5" high side pockets.
Oversized zipper pull cords.
11" W x 5" H (28cm x 12.7cm) zippered interior pocket.
11" W x 9" H (28cm x 22.8cm) interior sleeve.
11" W x 14.5" H x 4.5" D (28cm x 36.8cm x 11.4cm).


$85
Call/text Melissa anytime (651-470-4846) to place an order.
---
THIS BLOG BROUGHT TO YOU BY:
ACTIVE HYDRATION BODY REPLENISH
LET'S FACEC IT, DRY SKIN SEASON IS JUST AROUND THE CORNER. STAY AHEAD OF IT WITH THIS AMAZING PRODUT!
All-over hydration. Get younger-looking, younger-acting skin with our breakthrough body moisturizer that instantly + continuously hydrates.
Size: 200 mL / 6.76 Fl. Oz. U.S.
KEY BENEFITS:
Instant and continuous hydration, prevents moisture loss and noticeably softer, smoother, nourished skin
$66
For more amazing products visit my website at https://mamax5.myrandf.com/
Looking for something specific? I'm happy to help!
Message me at 651-470-4846
---
73 Tribute Ave.
and
2000 O'Neil Rd. Suite 100
Hudson, WI 54016
hello@thdancinghouse.com
534-544-3030
"My daughter absolutely loves her dance classes! I am so grateful to have found this place. Staff is amazingly nice and they create a warm and welcoming environment."

~Mary W.