You're Never Too...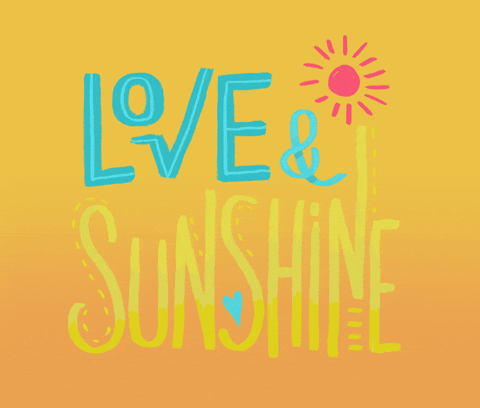 Sending you all Love and Sunshine since Mother Nature isn't providing it!! Hang in there, this too shall pass!!
CHECK OUT ALL OF THE FUN THINGS HAPPENING AT TDH
Summer passes and camp registration now open...CLICK HERE TO VIEW OUR SUMMER SCHEDULE

Is your dancer wanting more?...

Consider private lessons. They are a great way to improve technique and skillsets

Book a Private Lesson

Have you checked out Prima yet??..

.

Prima Dance Boutique is located in our studio and is your "go to" for all dance and movement attire needs! Check them out!!



April's Birthday's...see who's celebrating their birthday this month at The Dancing House

Hav
Looking for some great activewear to keep you motivated?...Zyia
Need some amazing skin care products for this dry weather?...Rodan + Fields 
---
Our Popular Summer Passes are Now Available!!
What is the summer pass?
What is our summer dance pass? So glad you asked...
⭐Take as many classes in your age group all summer long for one low price of $247
⭐No weekly commitment
⭐Flexible class times to fit everyone's schedule
⭐Amazing instructors
⭐Fun new classes
⭐Try a new class or brush up on your technique
SUMMER CLASS SCHEDULE
ps.  new class added!  Strength & Flexibility for Dancers! Ages 10+

---
2023 Summer Camp Schedule
𝑨 𝒎𝒂𝒈𝒊𝒄𝒂𝒍 𝒘𝒆𝒆𝒌 𝒐𝒇 𝒅𝒂𝒏𝒄𝒆, 𝒇𝒓𝒊𝒆𝒏𝒅𝒔 𝒂𝒏𝒅 𝒎𝒆𝒎𝒐𝒓𝒊𝒆𝒔!
3-5yr
Summer Camps are $125⭐
⭐Dance Intensive Camp 10+yrs $350⭐
Each 
camps will feature a very special guest appearance and a dance show and share at the end of camp. Students will tap, ballet, create, imagine, craft, sing, laugh, make new friends. Simply put, - Dance camp will be the highlight of their week!
Current Students - 
Refer a friend and you 
both
 get a $50 TDH gift card!
Register Below or email hello@thedancinghouse.com for help. 
Need to Order Shoes? Click Here. 
All camps for ages 3-5yrs are Monday-Friday with the option to add 30 minutes of child care before and after camp for an additional $50.
(Must register separately for wrap around care)
Campers will enjoy dance, music, a fun activity, snack, and a special guest, as they have fun with friends! Each camp is unique in it's content so kiddos can enjoy more than one camp and have a different experience every time!
We can't wait to see your kiddo at camp!
ALL CAMPS ARE Monday - Friday 9:30-11am
SUMMER DANCE INTENSIVE CAMP AGES 10+
This is a NEW camp offering this summer and it's sure to be amazing!!
Camp is Mon-Friday 9:00-4:00pm - $350
This week long full day dance intensive camp is for dancers 10+ who are interested in growing in their skills or who would like to try something new!
Our Dance Intensive Camp Includes:
⭐Ballet, Lyrical/Jazz, Tap, Hip Hop, and Acro
⭐Amazing instructors including past/present Hudson Raidaires, professional cheerleader, collegiate dancers, and our fearless Director Miss Melissa
⭐Crafts
⭐Team building exercises
REGISTER FOR DANCE INTENSIVE CAMP - JULY 24-28
---
Check out who's having a birthday this month.....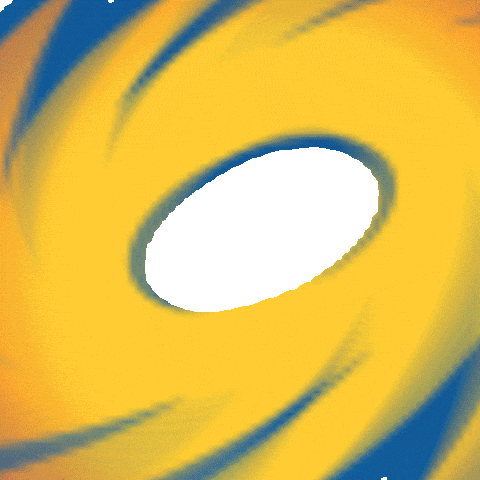 Brittney Gainey     Hazel Fogarty     Ana Alguire     Grace Lausted     Cecilia Scarborough     Avery Dabruzzi     Ania Nolan     Aubrie Anderson     Patrick Bliven     Ciara Goettl     Adele Dolan     Sadhana Paul     Eve Flikke     Naomi Christopher      Mary Beth Arthaud     Amara Mireau     Emily Bleess     Molly Slaght     Lily Grossenbacher     Eleanor Hollister
Looking to plan a birthday party?? 
The Dancing House is the perfect place!
Packages are available Saturday and Sunday afternoons for 1.5 hours 
Cost is $250 for 10 children ($10 each additional child, Birthday Child is FREE!) 
Party includes — Set up, clean up and everything in between, including: invitations, decorated party room, party favors and all paper products!
You just bring the cake, juice and the kids!
CLICK HERE TO LEARN MORE! or contact Karen at hello@thedancinghouse.com to check for availability.
---
Student of the Week!  Meet Brenda.
"It's never too late"
I've heard it over and over. But when you see somebody actually stepping out and doing new things no matter what season of life they are in…. They're my hero.
Meet Brenda. 
She's a fabulous and spirited 69 years young woman who last year bought horses just so she could start showing horses for the first time in her life.
This year at 69, she walked into The Dancing House to learn how to tap. And we had a rousing good time.
She's a quick study as she has a music background peppered in with quite the sense of humor. After 20 minutes, she asked "Are we were almost done?" and then added with a twinkle in her eye- "l actually thought we were just going to talk." We busted out laughing and hit it off.
She inspires me. May Brenda also inspire you to g
o do something you've always wanted to!
Consider private lessons. They are a great way to double down on the work they learn in class and go further faster.  Work on technique, focus on turns or leaps or clean that solo for competition!  You'll leave the studio stronger and even more confident!
---
Not quite ready to jump into the Studio? No worries!
Life's too short! 
Do something that fuels your mind, body, and soul!
Stream our Teen/Adult classes live, or take a recorded class from our growing library.
Membership starts at $47 for your first month, and then only  $17/month. 
ps. current enrolled adult students receive Dance on Demand FREE!
CLICK HERE to learn more. 
---
Our mission for healthy in the valley is to encourage and empower our community to makes choices about their health and wellness that support them and the local businesses around them - so our entire community can thrive.
Grab Your FREE Guide Filled with Exclusive Offers Here
Are you 
---
Did you know Melissa is also a business coach and the host of her very own podcast?
With over 20k downloads, Melissa is educating, empowering and encouraging studio owners around the world! Listen to her latest podcast below!
When we started our studio business, we did it out of desire, passion, or love of the art, philosophy, or practice.  We probably didn't start our business so we could learn about SEO strategies. 
So as you juggle all the hats in your studio business, you may decide that you want to outsource your SEO strategy.  But how? Since it's not in your wheelhouse, I have five questions that you should ask so that you're asking smart questions and making best decision with your marketing dollars.  
---
Looking for athletic clothes that are cute, comfy, and affordable?!?!? Look no further!!
ZYIA Active is an active lifestyle brand.
Hot Pink Unwind Joggers (Short) 24"
This shorter edition of our best-selling joggers strikes the perfect balance of comfort features-like a smooth, wide waistband and premium four-way stretch fabric-and blends them with a tailored fit that gracefully skims your shape. These aren't pajama bottoms masquerading as workout wear. The drawstring waist and fitted cuffs make them as perfect for running down your miles as they are for running to an appointment.
Flat waistband won't pinch, roll, or add bulk to your waistline.
Generous pockets with plenty of room for keys or hands.
Tailored fit skims your shape without clinging or sagging.
Heavy-duty drawstring for stay-put fit.
Fitted cuffs stay put with an effortless hold.
24" (61m) inseam across sizes.
Care: Machine wash, cold. Air dry.
Fits true-to-size.
Fabric: 87% Nylon, 13% Spandex.
Available in Sizes: XS-XXXL.

Men's Black Osprey Point Polo

We didn't stop at sweat-wicking performance and supple, breathable fabrics for this light and airy polo. We layered in sharp details like a crisp collar, four-button placket, top-stitching, and embroidered accents. For standups or foursomes, this performance polo will work as hard to make you look fresh as it does to help you feel that way.
Four-button placket.
Soft and supple matte fabric.
Textured look, smooth feel.
Slight four-way stretch.
Generous two-way stretch.
Reinforced yoke.
Highly breathable, sweat-wicking.
Top-stitched finishes.
Extra button sewn into tag.
Embroidered branding details.
Care: Machine wash, cold. Air dry.
Fits true-to-size.
Fabric: 100% Polyester.
Available in Sizes: XS-XXXL.

$49
---
THIS BLOG BROUGHT TO YOU BY:
SMOOTH + Regimen
Our Smooth+ Regimen helps improve scalp health while replenishing + repairing dry, damaged strands for softer, shinier, frizz-free hair instantly and over time.
For more amazing products visit my website at https://mamax5.myrandf.com/
Looking for something specific? I'm happy to help!
Message me at 651-470-4846
---
73 Tribute Ave.
and
2000 O'Neil Rd. Suite 100
Hudson, WI 54016
hello@thdancinghouse.com
534-544-3030
"Always fabulous technique classes! Melissa and her staff dance along with the students and meet each dancer where they are at. No one gets lost in the "shuffle!" My daughters dance on competition lines at other studios, but love The Dancing House for the flexibility of their summer pass. They are able to spend the summer improving skills, and learning how to take new risks without injury."

~Alice O.