July Is HOT!
 Catch the Latest...
Summer session is in full swing...

Click here to view our summer class schedule. Click here to view our summer camp schedule.


Ready for fall...

click here to view our fall season
Are you a Homeschool family? We would love your thoughts.  Please read on!
July Birthday's...see who's celebrating their birthday this month at The Dancing House
Something to do for the Family? - FREE CONCERT with the Kids from WI!  Tuesday, July 28th at UWRF Amphitheatre. 

New Class offerings this fall! Acro Fundamentals, Boys & Boogie, Strength & Flexibility!
And so much more.  Keep reading!

---

SUMMER CLASSES ARE OFF TO A GREAT START! 

HERE'S WHAT PARENTS ARE SAYING ABOUT OUR SUMMER PASS...

NOW ONLY $163 for July & August!

"I love the flexibility the pass offers...."

"I can't believe my kids can  take class three nights a week..."

"A great value!!"

"Flexible and affordable with a lot of class options..."

"These summer passes are brilliant!!"




The best deal of the summer!

Purchase a summer dance pass for $163 and you have access to any/all classes in your child's  age group as often as they'd like to take them.

This is a great opportunity for your kiddo to try classes they've never tried without a year long commitment.

CLICK HERE to purchase a summer dance pass or email Karen at office@thedancinghouse.com and she will take care of you.

"Miss Melissa and the other teachers are amazing. My kids started with dance camps this summer, ages 7 & 10, with a love for dancing but no previous experience. They had a blast connecting with new friends, seeing moves from guest artists, crafting, snacking, and of course learning their new dances. They admired their teachers and wanted to make her special gifts in return :) Melissa helps the young dancers learn discipline, physical strength, coordination, kindness and joy." ~Natalie Ulrich
---
A great concert that the whole family will love!
Summer is all about concerts in the park.  And one of my favorites is The Kids from Wisconsin!  Did you know Ms Melissa used to be part of this group?  YES.  Three years she performed with them (after auditioning three times to get into the group!) Then she went on to choreograph for the organization for three years.  Do you see a theme? 
July 28th at the UWRF Amphitheatre @ 7pm
Bring your lawn chair.  Food vendors available as well.
---
At TDH, we're looking for a few great team members both in front of house as dance educators and behind the scenes.
If you are interested in working with students of all ages, here is what's needed. A strong education in tap, ballet or hip hop. A dance major or minor would be ideal, but is not necessary. However, a resume that includes prior dance experience is a must, prior experience with children is ideal.
Click here if you're interested in joining our fun, friendly, enthusiastic team of instructors.
If you're more of a behind the scenes person - we're looking for a creative and fun graphic designer who is exceptional at details to take our brands to the next level.  This position will be about 10 hours a month, remote If you're interested in this role, please click here to fill out the Google Form. 
---
🎵🔥 Dance on Demand: Anytime, Anywhere, for Anyone! 💃
💻🩰 Master ballet, tap, and dance fitness all in one place. Perfect for beginners, returnees, or dance enthusiasts looking for extra practice. Get your first month for $47 and receive a FREE 30-min private lesson! 🌟
📹👯‍♀️ Stream live teen/adult classes, grab your leggings, and let's get moving! Join Dance on Demand today and unleash your inner dancer.
Take dance with your sister, or cousin or aunt!  (I do!) All through Dance on Demand
---
📚 Calling all homeschool families and those with non-traditional school schedules! We value your unique needs and desires, and we want to hear from you. 💖
💃📝 At The Dancing House, we're exploring the idea of providing daytime programming specifically tailored to help your students succeed. But we can't do it without your input! Your thoughts, insights, and desires are crucial in shaping this exciting opportunity. 
📧 We invite you to reach out directly to Melissa at melissa@thedancinghouse.com to share your thoughts and have your voice heard. Your feedback will help us design a program that meets your family's needs and provides a supportive and enriching environment for your students. 🌟🤝
---
To Encourage & Empower Our Community to Make Choices about their Health & Wellness that Support Them & the Local Businesses Around Them
So Our Entire Community Can Thrive.
Discover a world of health and wellness in the latest edition of "Healthy in the Valley" newsletter! This comprehensive guide brings you Exclusive Offers from top-notch small businesses in the region that prioritize your well-being.
Say goodbye to extensive research and save valuable time with this consolidated source for nurturing your mind, body, and soul. Embrace the convenience of accessing a range of services and products all in one place.
Elevate your wellness journey with "Healthy in the Valley" and unlock your full potential for a vibrant, healthy life. 🌈💃 
CLICK HERE for your exclusive offers from the areas best!
---
𝑨 𝒎𝒂𝒈𝒊𝒄𝒂𝒍 𝒘𝒆𝒆𝒌 𝒐𝒇 𝒅𝒂𝒏𝒄𝒆, 𝒇𝒓𝒊𝒆𝒏𝒅𝒔 𝒂𝒏𝒅 𝒎𝒆𝒎𝒐𝒓𝒊𝒆𝒔!
2023 Summer Camp Schedule
3-5yr
Summer Camps are $125⭐
⭐Dance Intensive Camp 10+yrs $350⭐
Students will tap, ballet, create, imagine, craft, sing, laugh, make new friends. Simply put, - Dance camp will be the highlight of their week!
Current Students - 
Refer a friend and you 
both
 get a $50 TDH gift card!
Register Below or email hello@thedancinghouse.com for help. 
All camps for ages 3-5yrs are Monday-Friday with the option to add 30 minutes of child care before and after camp for an additional $50.
(Must register separately for wrap around care)
Campers will enjoy dance, music, a fun activity, snack, and a special guest, as they have fun with friends! Each camp is unique in it's content so kiddos can enjoy more than one camp and have a different experience every time!
We can't wait to see your kiddo at camp!
ALL CAMPS ARE Monday - Friday 9:30-11am
"My girls enjoyed a wonderful week of dance camp this summer!! Thank you for the experience! My girls were worried about just playing "baby" games all week, but they were challenged and learned a fun new dance!" ~ Heather Milbrath
---
⭐️ ⭐️ ⭐️ ⭐️ ⭐️
Hey there, fabulous fans of The Dancing House! We've got a super duper favor to ask:
Have you left a Google Review for us yet? It's like sprinkling dance magic for future families who would love to experience what we have to offer! 
📝🌟 We can't stress enough how helpful your Google Reviews are in spreading the word about TDH. So, pretty please with a pirouette on top, take a moment to share your amazing experience with us. And guess what? If you do, we've got a special gift just for you! 🎁🌟
💃✍️ Leaving a Google Review is a piece of cake! Simply CLICK HERE and let the world know how much you love us. It's like writing a love letter to dance and making dreams come true! 💖✨
🎉🎁 Once you've left your review, we have special gift for you!
🙌💫 So, what are you waiting for? Grab your dancing fingers and get those Google Reviews flowing! Let's create a tidal wave of dance enthusiasm that will sweep future families off their feet. We can't wait to hear your thoughts and celebrate your dance spirit! 💃🌈
---
ClassPass is an incredible platform that grants you exclusive access to an extensive network of premier gyms, fitness studios, salons, and spas across the globe. With ClassPass, you have the freedom to explore and experience a wide range of top-rated wellness facilities.
Whether you're looking to break a sweat, find your zen, pamper yourself, or discover new fitness trends, ClassPass has you covered. Imagine having the opportunity to try out various fitness classes like yoga, boxing, pilates, or cycling, all within a single membership.
But here's the best part: The Dancing House is now part of the ClassPass family and we're super excited about this collaboration. This means you can indulge in their exceptional dance classes, unleash your inner performer, and groove to the rhythm of your favorite beats, all through the ClassPass app.
Don't keep this incredible opportunity to yourself—spread the word about ClassPass! Let your friends, family, and colleagues know that they can access thousands of top-notch gyms, fitness studios, salons, and spas around the world with just one membership. With ClassPass, they can ignite their fitness journey, uncover hidden wellness gems, and elevate their self-care routine like never before. So join the movement and help us share the excitement about ClassPass with everyone you know!
---
OUR  FALL SCHEDULE IS HERE!!
🌟💃 Be in the know and get exclusive insider access! Classes at The Dancing House are filling up fast, and we want YOU to be the first to secure your spot! 
⚠️🎉 Don't miss out, especially on our highly sought-after six-week sessions! These classes are in high demand, and spots are filling up quickly. Get ahead of the game and reserve your place before it's too late! ⌛💥
🌟✨ By being an early bird and signing up now, (even our regular season for 8+) you'll ensure that you have priority access to our incredible dance programs and the opportunity to be part of our vibrant dance community. Get ready for a season of growth, laughter, and unforgettable moments on the dance floor! 💖🌈
📲⏰ Take action today! Visit our website, check out the schedule, and register for the classes that spark your passion. Don't wait for the last-minute rush – secure your spot and get ready to embark on an extraordinary dance journey at The Dancing House! 🎶💃
Enroll online through your parent portal account or message us at 534-544-3030 and we'll happily take care of you!  Or email hello@thedancinghouse.com
NEW CLASS OFFERINGS!
What do you get with your registration? 
✨Free TDH dance bag when enrolled in your first session for Child students 
✨Free Access to Dance on Demand for Adult Students plus virtual option for Adult classes
✨Make up class options for all students
✨Class options for ages 2+
✨Convenient 6 week sessions (ages 2-7)
✨Class sizes limited to 12 students
✨All school Recital December 19h at 2pm or 4pm AND May 18th at 2pm or 4pm. 
✨Tap or Ballet shoes to borrow if needed. Or you can purchase your own with our discounted link.
✨Birthday Gift from Knoke's Chocolates
✨Parent waiting and view area
✨Refer a friend and you both receive a $50 TDH gift card
✨And multiple class discounts!
CLICK HERE TO VIEW OUR FALL SCHEDULE
 "My 10 year old daughter loves this place!! She learns great moves and can't wait to show me what she learned! She always has a fantastic time!"      ~Julie Myster
---
Got your little one registered for dance classes? Now it's time to gear up with the perfect dancewear! But don't worry, we've got you covered and ready to save you time and money!
💃 Introducing our fantastic Dancewear Packages, specially curated to meet all your dancewear needs in one go!
 Need shoes? Check. Leotard and tights? Absolutely. We've thought of everything to make your dancewear shopping a breeze!
💸 Here's the best part: Purchase your desired package and simply show Stephanie your email receipt when you come in to get sized. It's that easy!
⏰ Say goodbye to the hassle of searching for individual items and endless browsing. With our Dancewear Packages, you can focus on the joy of dance while we take care of the rest.
🌟 Let's make sure your dancer is fully equipped and ready to shine! Don't miss out on this convenient and money-saving opportunity!
👉 Get your Dancewear Package today and let's dance into success together!
PRIMA STORE HOURS: 
Wednesday 11-7pm
Thursday 11-7pm
Friday 11-5pm
Saturday 10-2pm
---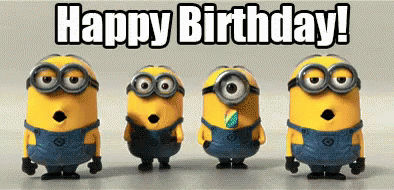 Check out who's having a birthday this month.....
Lauren Jerry    Brooklynn Crubaugh     Sloane Vasseur     Lillia Heckmann      Ruby Rose Estrella    Eleanor Pierson    Piper Henzler     
Annisten Bos      Kiera Nisle     Charlotte Zeuli      Gracelyn Haugen       Fiona Burt       Paige Carstensen       Kallie Riemenscheider
Jovie Schultz     Julia Meyer     Crosby Wakefield     Avery Lynnes      Samantha Kanne      Genavieve Farkas     Juliet Arlich      Addyson Morris
 Ava Blaiser    Emmy Anderson  Norah Cook     Madison Sharp     Kylie Kyes     Victoria Swanson     Claire Kochendorfer     Ava Brown     
 Kenzie Riemenscheider    Greta Miller    Ariana Roman     Etta Grossenbacher    Arielle Roman
Looking to plan a birthday party?? 
The Dancing House is the perfect place!
Packages are available Saturday and Sunday afternoons for 1.5 hours 
Cost is $250 for 10 children ($8 each additional child, Birthday Child is FREE!) 
Party includes — Set up, clean up and everything in between, including: invitations, decorated party room, party favors and all paper products!
You just bring the cake, juice and the kids!
CLICK HERE TO LEARN MORE! or contact Karen at office@thedancinghouse.com to check for availability.
---
Whether you are just starting out, or want tools, tips and tactics to take your dancing to the next level -
private lessons are a great way to get there.
"I love how you explain it! 
You tell us exactly what muscles we should be feeling & how we need to engage them so we can dance even bigger!" 
And that's why you work with a coach!
Here at The Dancing House, we excel in teaching proper technique so that dancers can have a full and healthy dance career - at any age.  
We give students focused and energetic time filled with hands-on corrections, metaphors and analogies, strength and conditioning exercises, topped off with a healthy dose of positive encouragement!
Dancers walk out of their coaching session with a new vibrance in their dancing because they are quickly able to level up and confidently walk into their next class, audition or performance. 
Take your private lesson at the studio or get the premium experience, and I'll come to you! (limited to 30 miles.)
---
THIS BLOG BROUGHT TO YOU BY:
ACTIVE HYDRATION BRIGHT EYE COMPLEX
Wake up your look. Brighten + hydrate the skin around your eyes with our illuminating gel cream to reduce visible dark circles and under-eye puffiness over time.
KEY BENEFITS: Nourishes and refreshes the eye area by brightening, hydrating and improving appearance of under-eye puffiness
SKIN CONCERNS: Dark circles, Puffiness, Dry under-eye skin, Thin and fragile skin around the eyes
$77
Looking for something specific? I'm happy to help!
---
73 Tribute Ave.
and
2000 O'Neil Rd. Suite 100
Hudson, WI 54016
melissa@thdancinghouse.com 

We love The Dancing House! Melissa + her team are energetic and so excited to share their love of dance to their students! We appreciated the laid back but effective style in learning. What a treasure to have in Hudson!
~Becky Turnbull